The majority of the lawsuit filed by the Norman family against Xytex was dismissed by a Fulton County Judge. That decision was taken to the Georgia Court of Appeals, who recently sided with the sperm bank as well.
A teenager trying to learn more about the sperm donor that helped give him life, found more than he expected on the internet.
John, whose name 11Alive changed to protect his identity, had his donor's profile: he was a highly educated man with no mental health history.
But there on his computer screen was his donor's photo, with information that simply didn't make sense. This donor was a convicted burglar with no college degree. The article went on to reveal, donor 9623 had been a patient in a mental institution, diagnosed bipolar with schizo-affective disorder.
Wendy Norman remembers the night her son called her over to the computer.
"Obviously that night was unbelievable," Norman said. "He had been sitting on this for a couple of hours at least. I go in and look. And just even starting to read through the article, (I became) instantly sick."
11Alive investigator Rebecca Lindstrom has been researching donor 9623 for more than a year, trying to figure out how prospective parents could be sold sperm without knowing the truth behind the donor.
Court records show the donor, Chris Aggeles, started donating sperm at the Georgia company Xytex, in late 2000. Norman believes her son, now almost 16 years old, was one of the first conceived using the donor's sperm.
She wanted a donor that was tall and smart. John is both of those things, but at a young age, he also started displaying mental health issues that his family now believes could be genetic.
There are the busted doors and patched holes throughout the house. His mom recounts a broken window, broken mirror, even broken bones.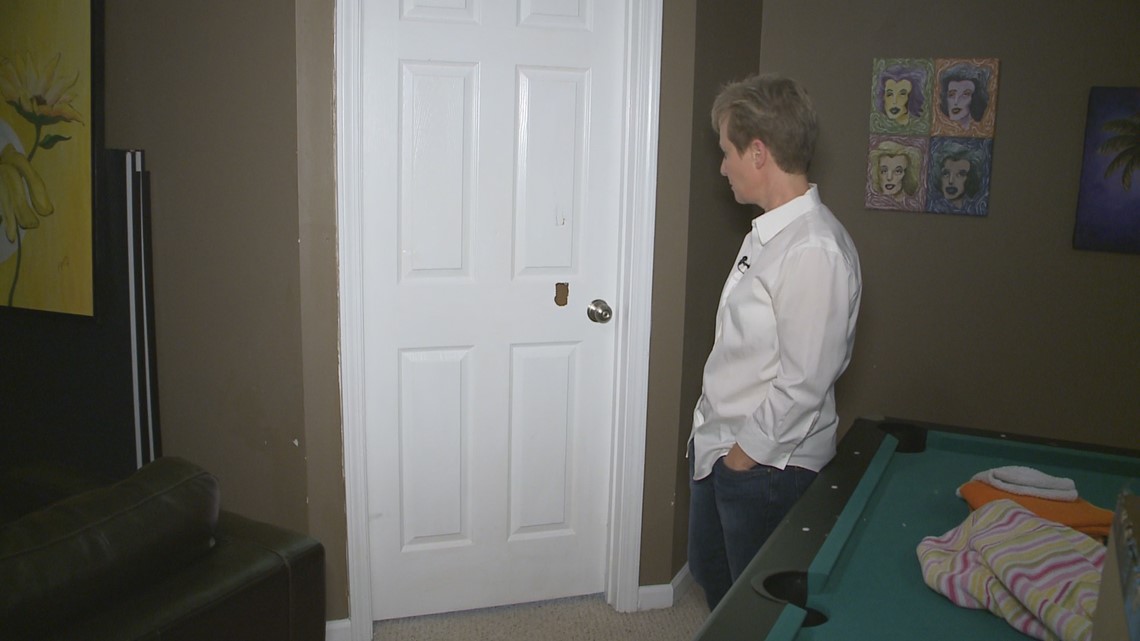 Norman says from an early age her son struggled to cope with his emotions.
"All of the sudden, he would just shut down at times," she described. "Literally curl in a ball on the floor and not get up."
Medications didn't seem to help.
"He was lashing out," she continued. "There was an anger and he couldn't explain why."
In third grade, he wanted to kill himself. In fifth grade, he was actually researching how to do it, and even harm his step-brother. Twice, Norman checked him into an inpatient psychiatric program.
"To go through all the therapy, misdiagnosis and medications," Norman explained, "Had I of known (about the donor's medical history) we probably would have approached all of these problems differently."
More than his history, Norman says she's upset Xytex never told her.
Xytex's website tells donors that if it learns new information that is deemed medically significant it will notify families. Attorney Nancy Hersch says she told Xytex what she had learned about Aggeles four years ago, but no one ever told Norman.
"Xytex has never contacted me, and I have fear for all the kids that don't know," she said. "I mean, we stumbled across it."
Norman and her son have spent the past few months learning about schizophrenia and his potential risks for being diagnosed. They've also learned there's a lot that can be done to treat the illness.
"There are things you can do if you catch it early," she said. "There are treatments, but you have to know to catch it early."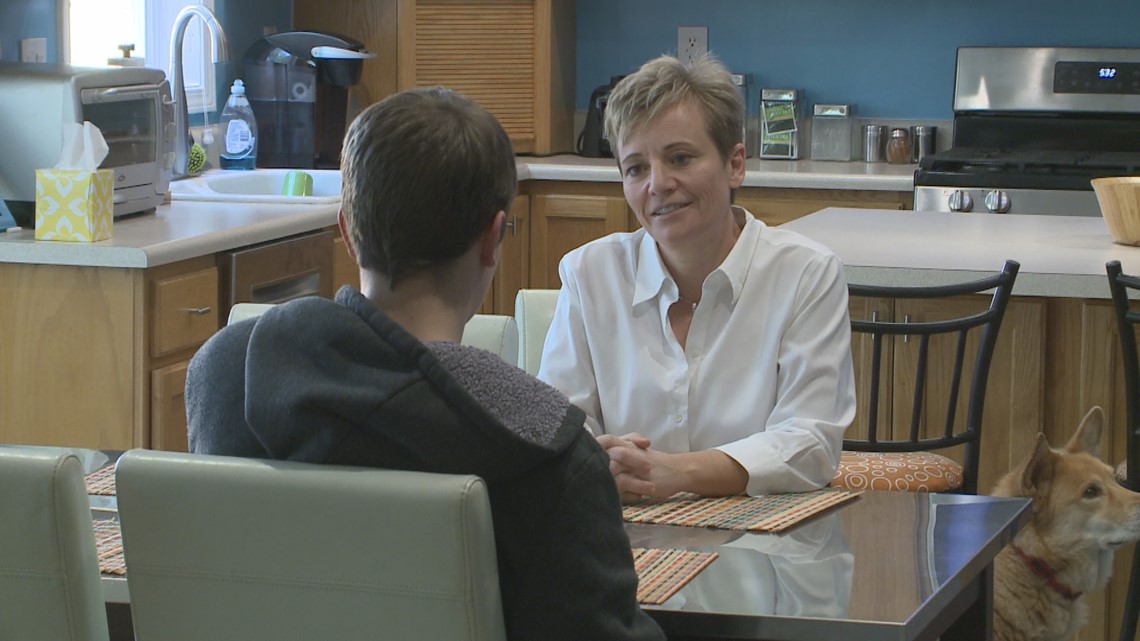 Lawsuits claim donor 9623 has helped conceive 36 children, but Norman believes her son is not included in that count. She believes there are more. It's the main reason the family says they filed a lawsuit. They want the courts to mandate Xytex alert any family that has purchased donor 9623's sperm.
Xytex has filed a motion to have the case dismissed. More than a dozen cases have been filed in the past two years. All of them have either been settled out of court or dismissed. But Norman believes her son's case is different. He's older than the children and the first she knows about, with treated mental health issues.
Wednesday night on #TheLateFeed, hear from the teen at the center of the investigation.