Julio Jones may be a solemn man, but he could only stay quiet for so long.
On Thursday, the Atlanta Falcons receiver voiced his first public comments about skipping Organized Team Activities workouts, while also addressing the speculation his so-called 'holdout' might be a prelude to a trade request before training camp.
"I'm not going anywhere," Jones told TMZ Sports earlier in the week. "I love the team, I love the organization, I love everybody there. We're good."
Jones added: "Everybody wants a story right now. There's no story to be told. I'm just working, getting myself better. I'm just working on myself right now. That's all it is. There's no bad blood between me and the team or anything like that. It's just everybody on the outside trying to look in and destroy what we built there."
At the NFL owners meetings in Atlanta this week, Falcons owner Arthur Blank exclusively told 11Alive Sports' Alex Glaze (above video) that Jones will be with the Falcons 'forever.'
Blank's comment runs consistent with Jones' belief that he'll be a Falcon For Life.
Regarding Jones' supposed demand for a new or 'updated' contract, Blank kept it simple: "We'll talk to him directly about that, and that's between us and him. We've always treated our players respectively, competitively and done whatever we have to do to make a winning team on the field."
It's one thing for Jones to pledge allegiance to the Falcons, but there's still the matter of his current contract situation:
a) Does Jones seek an adjustment on his 2015 extension (five years, $71.2 million ... expires after the 2020 season)?
The deal includes base salaries of $10.5 million (2018), $12.5 million (2019) and $11.4 million (2020) over the next three campaigns.
The source of Jones' dissatisfaction might also involve the recent mega-contracts handed out to Jarvis Landry (Browns: five years, $75 million) and Mike Evans (Buccaneers: five years, $82.5 million).
PHOTOS: 2018 NFL Draft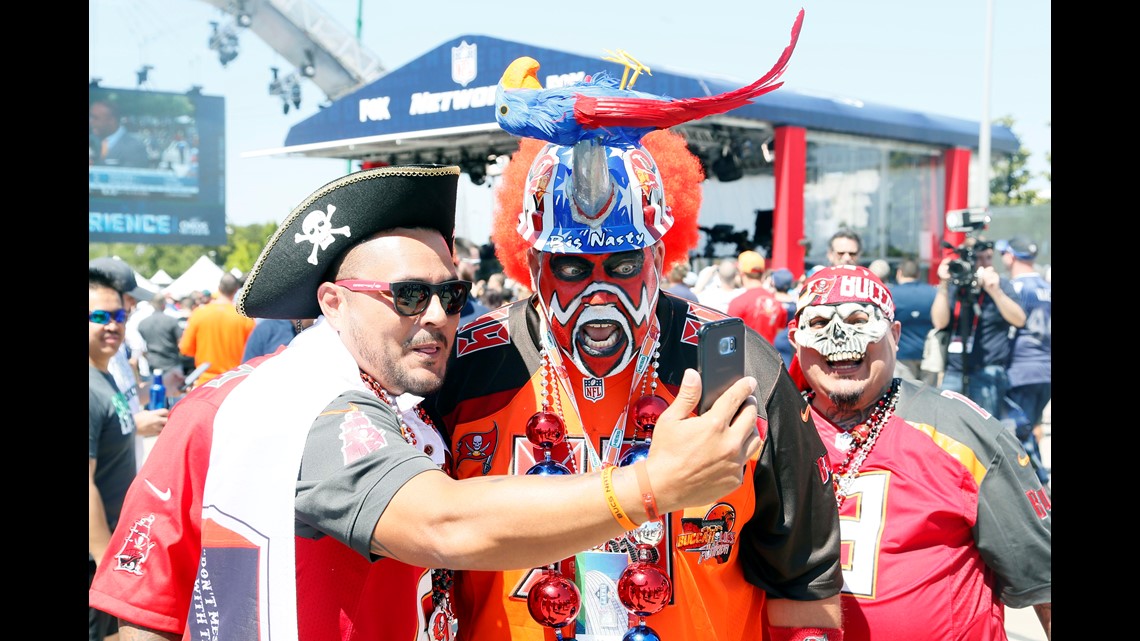 b) Or is Jones happy with his contract and the Falcons, but simply wants a mental and physical break from football, leading up to next month's mandatory mini-camp (June 12-14)?
It's worth noting: Unlike OTA work, automatic fines are doled out to players with unexcused absences from the mandatory mini-camps.
On Tuesday, Falcons head coach Dan Quinn offered a positive account of his offseason encounters with Jones.
"I know the subject of Julio Jones has been on a lot of people's minds. Just want everyone to know that Julio and I speak regularly," says Quinn, entering his fourth season as Falcons coach (29-19 overall, one NFC title). "We were aware that he wasn't going to be present at the beginning of the offseason workouts. I was also aware that (Jones) wasn't going to be here (Monday—first day of OTAs).
"He's in great shape. He's spent some time in the offseason working on things (that couldn't be handled in previous years) because of injuries."
The 29-year-old Jones, a two-time All-Pro, has averaged 103 receptions, 161 targets, 1,579 yards and six touchdowns since 2014; and according to Pro Football Focus, Jones has produced two of the four best seasons, among receivers, since 2006 (see Tweet below).
In fact, Jones' 2016 campaign (83 catches, 1,409 yards, 6 TDs in only 14 games) earned the highest grade of PFF's analytics-based countdown.