UPDATE (5 P.M.) The group is back on U.S. soil. According to Kersey, they arrived at the Fort Lauderdale airport around 5 p.m. Monday.
Kersey says they will travel back to Central Georgia by car and they are expected to be back in Perry by Tuesday morning.
"If you've ever considered mission work, or helping someone that's not as well off as you are, please don't let what has happened this last week stop you from doing good. This was very unfortunate, but there's still good that needs to be done in our world and even here locally. So please don't let this story prevent you from acting and doing the right thing in our community and our world," said Kersey.
PHOTOS | Hartwell missionaries find themselves stranded in Haiti by civil unrest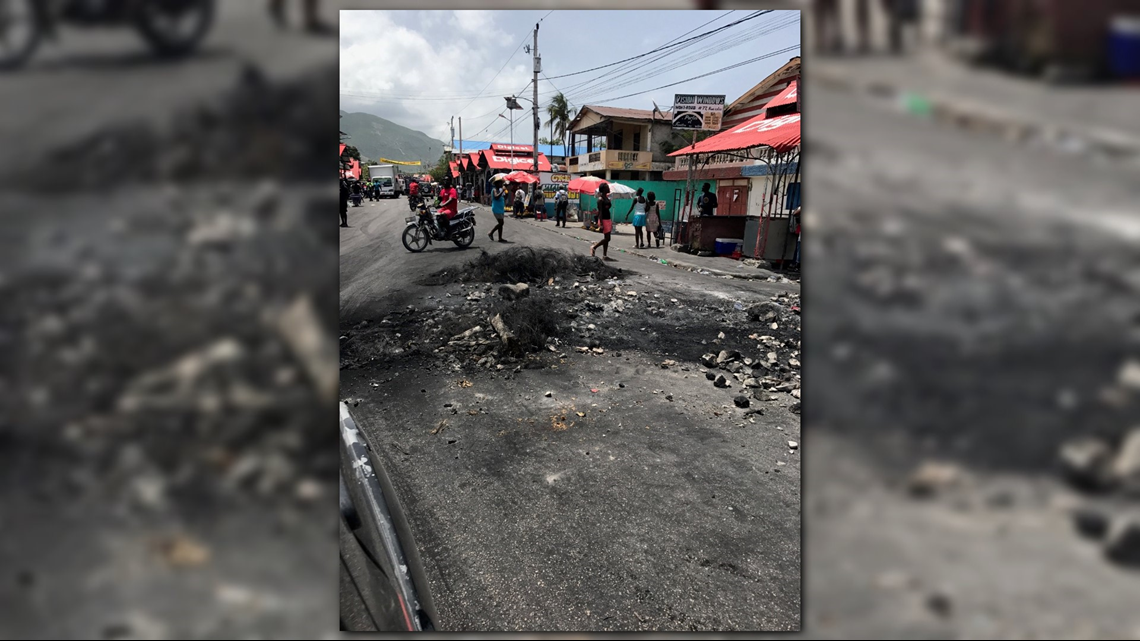 ----------------------------------------------------------------
Eleven missionaries from 'Church in the Park' in Perry have been trying to get home from Haiti since Friday night.
Violent civil unrest over increased gas prices forced the main road to the international airport to close, keeping the group stranded.
RELATED: Looting follows protests in Haitian capital
Pastor Jordan Kersey says his wife is among the 11 church members stuck in Haiti. The other 10 people range in age from 13-years-old to mid 40s.
"This whole time they've been at the orphanage slash clinic loving on babies as they're getting nursed back to health," says Kersey.
Kersey says he spoke to his wife Friday night, who was "shaken up," but trying to be strong.
Then Kersey says the internet "went down" and it was difficult to get in touch with his group for about two days.
According to Kersey, the group was instructed by the U.S. Embassy to "shelter in place." They stayed at a children's clinic where there were over 30 kids in the building.
"A lot of rioting started taking place, they were burning buildings, burning cars," says Kersey.
Kersey says he was able to re-book flights for all 11 people and as of Monday morning the group had made it to the airport.
The group is expected to fly out around 1:30 p.m. Monday, but Kersey says "he'll believe it when he sees it."
There are now three days worth of travelers trying to get out of the Haiti airport and even more people trying to flee as a hurricane makes its way towards the Caribbean country.
Kersey is asking for the community's prayers for his team's safe return to the United States.