MACON, Ga. — The Bibb County Sheriff's Office has arrested three people and charged them with a murder that happened last week in south Macon.
According to a news release, deputies took 17-year-old Johniya Chappell into custody at their office after interviewing her on Feb 2.
Then, on Feb. 3, deputies served warrants on two Macon men in the 1000-block of Scotland Avenue.
They were identified as 27-year-old Shawn Robinson and 20-year-old Xytwuan Calloway.
All three are charged with the Jan. 30 murder of Johntavies Dangelo Coleman.
He was found shot to death in the doorway of a home on Moreland Avenue.
All three are being held without bond.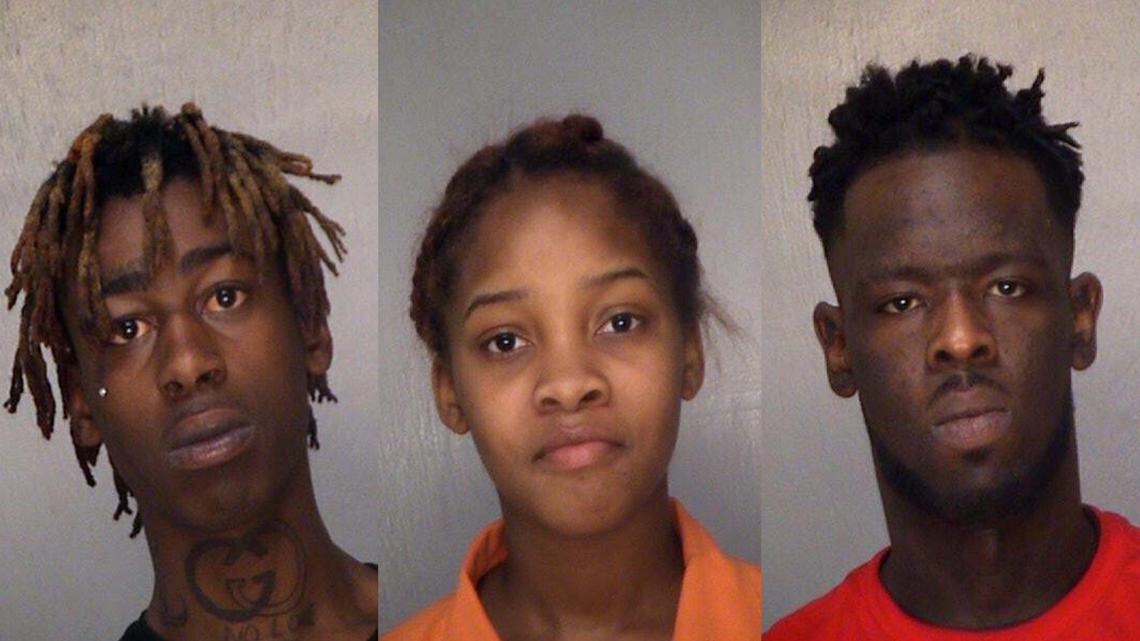 WHAT OTHER PEOPLE ARE READING
STAY ALERT | Download our FREE app now to receive breaking news and weather alerts. You can find the app on the Apple Store and Google Play.
STAY UPDATED | Click here to subscribe to our Midday Minute newsletter and receive the latest headlines and information in your inbox every day.
Have a news tip? Email news@13wmaz.com, or visit our Facebook page.