A Break in the Case: Arrest made in death, disappearance of Tara Grinstead
<p>It's been 11 years since she went missing. There were no clues. No answers. On Thursday, a major breaking was announced in the case of Tara Grinstead.</p>
She went missing in October 2005.
Thursday, the GBI announced a major breaking in the case. Authorities say Tara Grinstead's killer is someone who "never came up on our radar."
The man is Ryan Alexander Duke, 33, a former student at the Ocilla school where Grinstead taught.
She was 31 years old, a high school teacher, and a local beauty queen.
GBI holds news conference on Tara Grinstead case
Her body was never found and no one has been charged in the case.
But law enforcement has chased numerous clues and tips since then.
In 2011, the Irwin County sheriff said he got a tip telling him to search near a bridge on Reedy Creek. He says a dive team and deputies searched for more than four hours and found nothing.
And in 2015, law enforcement searched a pond in Ben Hill County but said they didn't find what they were looking for.
GBI spokesman J.T. Ricketson of the Perry office declined comment on the case Thursday morning.
13WMAZ will live-stream the news conference at the Irwin County courthouse.
"I realized this thing might really be really bad." GBI Agent
13WMAZ was there in October 2005 in the days after Grinstead went missing.
We returned on the 10 year anniversary to find so much, yet so little changed over a decade.
"Every year when the weather changes to cool, it just reminds us of Tara," Wendy McFarland, a fellow teacher at Irwin County High School, said. "Because it was those cool mornings and nights that we were out looking for her."
Images of late October 2005 play like a worn out movie in McFarland's memory, and as many times as she watches it, it never ends. McFarland was one of the last people to talk to Tara Grinstead. They spoke on the phone around 10 p.m. the night of Saturday, October 22, 2005.
"She had just come in from her pageant and was on her way to the barbecue," McFarland said. "Then, we never heard from her again."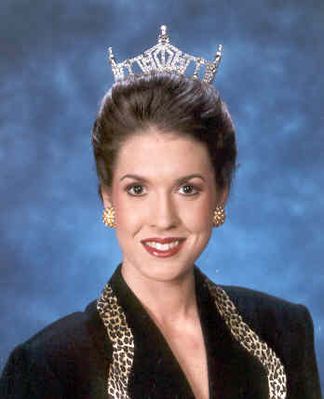 Grinstead lived alone, so it wasn't until Monday morning when she didn't show up at school that friends raised red flags.
"We knew something was wrong immediately," McFarland said. "She was not the kind of teacher that would not show up without alerting somebody."
Ocilla Police Chief Billy Hancock recalled the same date.
"That morning, I was in my office when I received a telephone call from Tara's neighbor," he said.
Hancock drove the couple of blocks from his office to Grinstead's home. He found her car parked in the carport, the dog in the backyard and nothing out of place, except Tara.
"Everything looked normal," Hancock said. "I expected a car to pull-up anytime, and her say, 'What are you guys doing at my house?' That didn't happen."
Within a couple of hours, Hancock called in reinforcements.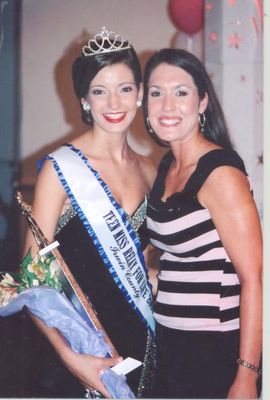 "I realized this thing might really be really bad," Gary Rothwell said, who, at the time, was the Special Agent in Charge of the Georgia Bureau of Investigation office in Perry.
Rothwell didn't like the sound of the circumstances. He quickly dispatched six investigators to Ocilla, including himself.
"We treated it as if she had been abducted from the beginning," he said.
The police, hundreds of searchers and national media poured into Ocilla within 24 hours. They set-up a command post, tip lines and scoured the landscape on foot looking for traces of Tara.
Rothwell said they interviewed friends of Grinstead, family and co-workers. More than 200 people, in all, were interviewed. He says they never calling any of them a suspect or even a person of interest. Still, they can't clear anyone from her disappearance.
It was after three years that Rothwell decided to make public a key piece of evidence. It was a latex glove found in Grinstead's front yard with a partial print inside.
"We felt that was guilty knowledge, something that the offender will only know," Rothwell said.
Releasing the evidence served Rothwell's purpose, generating new leads. But ultimately, it produced the same old outcome.
"I can say we've compared it to everybody," J.T. Ricketson said, who is the current Special Agent in Charge at the Perry GBI office. "We've done DNA samples from so far, and we don't have a match."
He said his agents constantly review the case file, which is now the largest file in the GBI's nearly 80 year history.
"You can only have hope in this kind of case," Ricketson said.
He says now that hope lies in technological advances. A private lab recently retested evidence from the glove, further separating trace amounts of DNA.
"They were able to give us something we didn't have ten years ago," he said.
He said he isn't ready to say exactly what they found, but calls it reason to keep searching. Although after ten years, Rothwell, who is now retired from the GBI and works the case as a private investigator, said it's much more a search for evidence in a crime than a missing person.
"I think about Tara virtually everyday, and I certainly think about her when October comes around," he said. "I can tell you the dates and the times of the occurrences that happened that weekend, and those are things that are burned in my memory. I don't think I'll ever forget them."
McFarland said it is a pain that never leaves her either.
"I believe the truth shall set you free, and I pray one day we will get that," she said.
But for now, time stands still. Grinstead's friends, family and the town are still held captive by the unknown.
"Ten years, ten days, ten months, it's all the same," McFarland said. "That hole doesn't get bigger or smaller. It just remains the hole."
It's a void only the peace of justice can fill. And they pray one day, October will roll in to Ocilla, not with the chill of unanswered questions, but the warmth of Tara Grinstead's memories.