A Tale of Two Sheriffs, Part 1: Ex-Pulaski deputy blames sheriff for his firing, charges
A former Pulaski County deputy says he was falsely accused and fired. He won his case in court. He blames current Sheriff Danny Brannen for his firing and charges.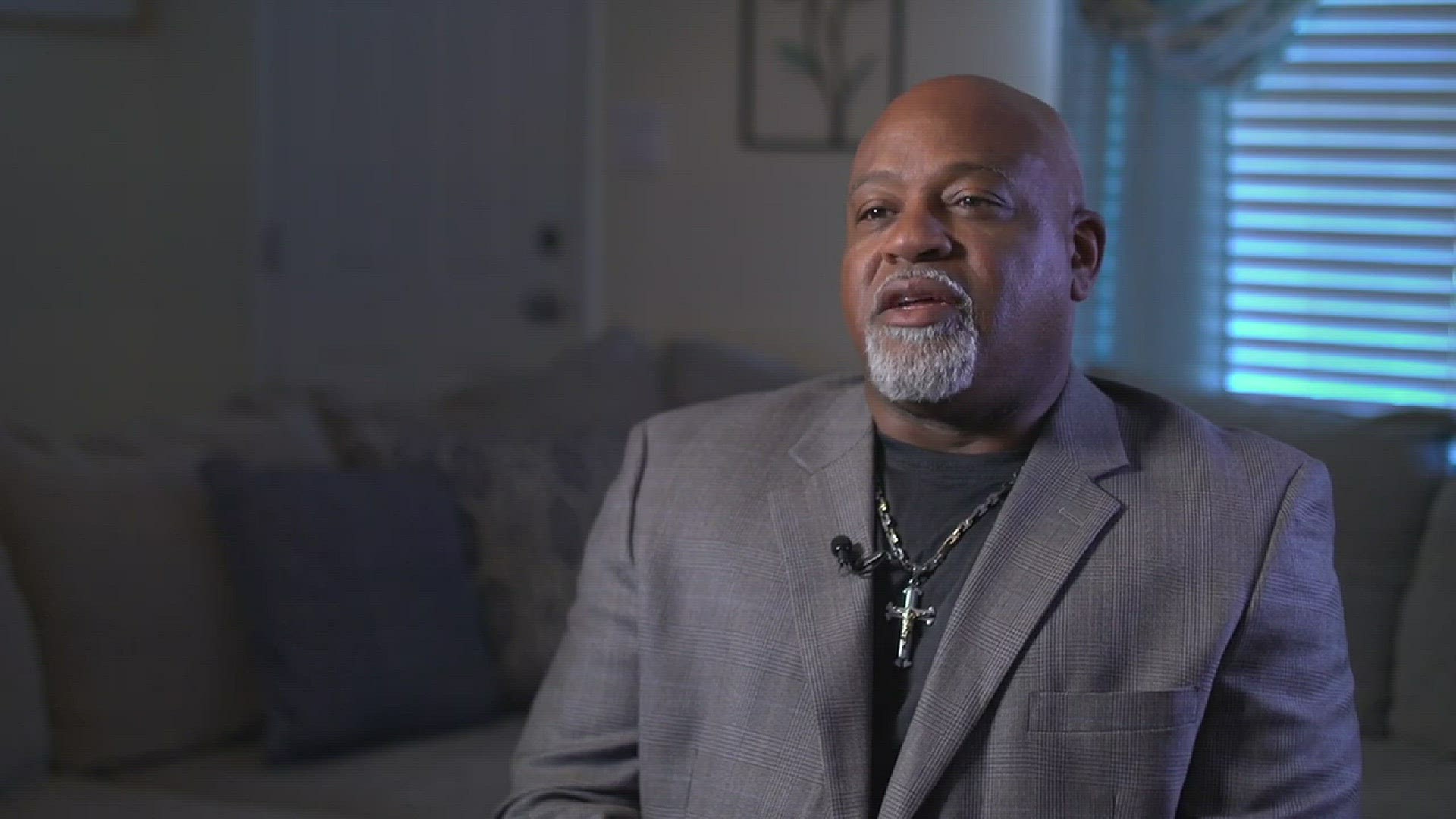 'I just wanted to live the American Dream'
:
Two Central Georgia sheriffs are under investigation.
Meanwhile, Bleckley County Sheriff Kris Coody still faces a battery charge against a former TV female judge in Cobb County.
Their stories don't have much in common, but they are connected by one man.
A former Pulaski County deputy says he was falsely accused, fired, and won his case in court. Because of that case, he says he never got a fair shake in the Bleckley County Sheriff election in 2016.
In a two-part series, 13 Investigates' Ashlyn Webb tells his story. It begins in Hawkinsville.
Johnny Blash served in law enforcement for more than two decades -- four of them at the Pulaski County Sheriff's Office.
"It was my way of giving back to the community," he said.
He says it was an honor to wear the badge that represents respect, trust and integrity.
"Integrity was 99.9% of who I was as a person and as a law enforcement officer," he said.
Blash dreamed of running for sheriff in his home, Bleckley County.
A Tale of Two Sheriffs, Parts 1 and 2
"I wanted to affect change in my community as I saw it," Blash said.
He finished second in the 2012 election against a 12-year incumbent. He vowed to run again in 2016.
"I just wanted to live the American Dream, just to have an opportunity to do something that I felt I could do," Blash said.
That was until he walked into work December 1, 2014. Pulaski County Sheriff William Cape simply told him, "his services were no longer required."
Blash asked Cape to let the GBI to investigate -- as he had done when handling complaints against two white deputies.
County officials said no. Then, Blash says he filed a complaint with the Equal Employment Opportunity Council.
Six months after he was fired, Blash was arrested on two felony charges-- violation of oath of office and obstruction. Blash became an inmate behind the same bars where he'd put suspects.
"The same holding cell, the same booking procedure booking process I was made subject to," Blash said. "To say the least, it was very humiliating."
The Pulaski County Sheriff's Office claimed Blash had interfered in a federal drug investigation by telling someone to stay away from a suspect.
But he says the investigation was already over by then, and he says the person he talked to was not a person of interest or suspect.
According to court records from Blash's federal civil suit, Pulaski County Chief Investigator Robert McGriff later confirmed that in writing and in testimony. He said Blash didn't even know a drug sting was previously underway. McGriff essentially cleared Blash's name in court.
"I was facing serious time… jail time, prison time," Blash said "When they put those charges on me, it took away my ability to provide for my family to support my family. I lost four jobs in one day, one day, because it took away my livelihood, and that was done by design."
Blash says he believes to this day, he was fired based on the color of his skin, and because he was running for sheriff in a neighboring county.
"It was just a simple fact of a Black man choosing to fulfill his dream of running for sheriff. I was not going to be denied the opportunity others have," Blash said.
He argued that Pulaski County's current sheriff, Danny Brannen, was the driving force behind his firing and the false charges.
"He pretty much ran the sheriff's office. Everyone knows it, whether they say it or not," Blash said.
Blash says Brannen has a reputation of discrimination.
Court documents from Blash's lawsuit include statements from private citizens and a deputy saying Brannen often used racial slurs calling African Americans the N-word.
"He made the statement in front of several people. 'If you're Black, and your lips are moving, you're lying.' How can you as a leader, as a sheriff, whom people trust, make those kinds of statements?" Blash said.
Brannen denied all of this under oath.
He and county officials asked a federal court to throw out Blash's discrimination suit. But a federal appeals court said no.
They ruled that based on Blash's evidence and witness statements, a jury might fairly conclude that Brannen had racist opinions that affected his leadership and personnel decisions, that he may have played a role in Blash's firing and charges, and that Blash was treated differently than white deputies accused of wrongdoing.
As one example, they cited GBI investigations of complaints against two white deputies. Blash was fired without an outside investigation.
After that court ruling, county officials paid Blash $315,000 to settle his lawsuit.
Meanwhile, Blash says the false charges hurt his name and reputation, "for three long, agonizing years."
Those three years include his 2016 campaign for sheriff against Kris Coody in Bleckley County.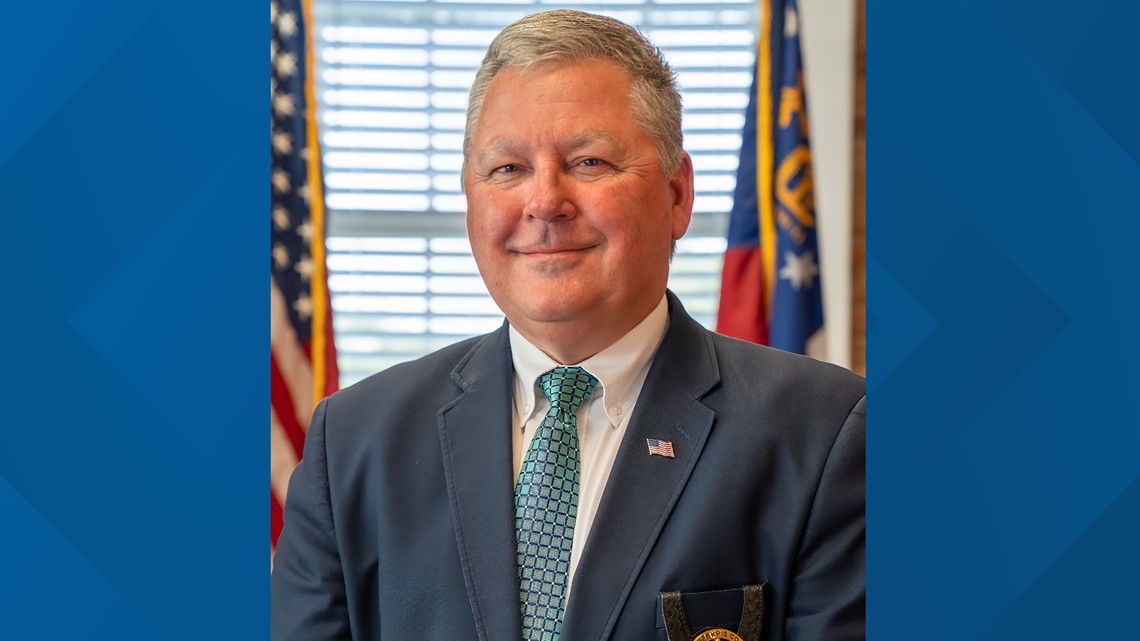 District Attorney Tim Vaughn's office dropped the charges nine months after the election.
13WMAZ spoke to District Attorney Vaughn who argues his office had enough evidence to prosecute Blash. Vaughn says his office dropped the charges because the main witness, the person Blash allegedly tipped off, died.
Blash now lives in Houston County. He works full-time for Georgia Power and also works part-time as a patrol deputy for Bibb County and for the city of Marshallville.
Three years ago, he helped organize a Black Lives Matter march in Cochran.
But he has not run for public office in the past seven years.
He blames the false charges against him for his loss in the 2016 election. "It cost me the election."
We reached out several times to Sheriff Brannen. He has not responded.
CONTINUED IN RELATED ARTICLES BELOW: