After the Bulldozers: What lies ahead for empty lots left behind in Macon-Bibb's blight fight?
The county says there are a few things in the works, and one project is set to begin this fall.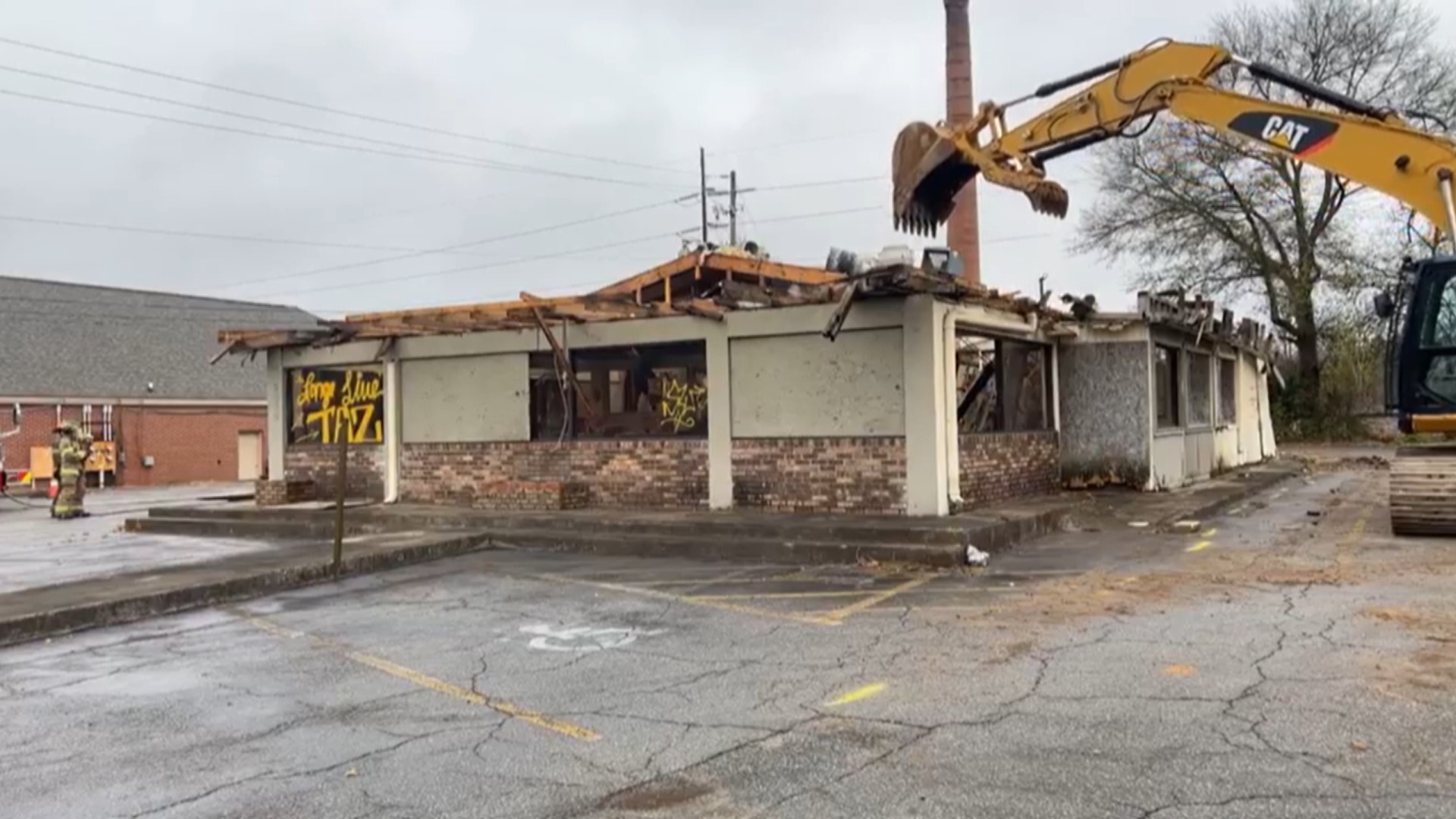 What Comes After the Bulldozers?
:
For two years, we've reported extensively on Macon-Bibb County's fight against blight.
The Empty Lot on Carmen Place
Just a few years back, the lot at 628 Carmen Place had a vacant home, too. It was one of the first properties demolished in Macon-Bibb's fight against blight, on April 19, 2021. It was more than two years ago, shortly after Macon Mayor Lester Miller took office.
"What we heard during our transition meetings that people are interested in. Public safety, blight remediation, a clean and safe community," Miller told 13WMAZ in 2021.
Since then, the county tore down more than 500 blighted structures, from houses to commercial properties. Miller says one goal of their 'Blight Fight' is to help build more affordable housing.
"Affordable home ownership is such a big issue across the country. And definitely, Macon-Bibb is not immune from that," said Ivey Hall, executive director of Macon Habitat for Humanity.
Hall strives to make sure families can afford safe housing.
"We look for a need, ability to pay. Because there is a mortgage. It's a 20-year 0% interest mortgage," she explained.
If all goes right, she gets to present the new homeowners like Sherone Harris with a key, and a place to call home. Harris moved in just up the street from the lot at 628 Carmen.
"We can afford it. We can scream, yell and holler, run around the house, and nobody can say nothing about it," Harris said.
The payments are reasonable, too.
"I was renting a house for four-and-a-half years and the rent kept going up probably three times out of the year," she said.
Harris' new neighborhood, Lynmore Estates, has several other Habitat for Humanity families. Soon, they'll have a few more.
Solutions on the Horizon
In just a few months, in that empty lot up the street, another family will begin building the foundation of their forever home.
"We will officially break ground on construction of a house on one of those first pieces of property. It takes a little while to get a property through the legal processes," Hall said.
She says about 40 other vacant lots left over from demolitions are also set to become Habitat for Humanity builds. Hall pointed out three of them in Lynmore Estates: 734 Carmen Place, 4036 Worsham Avenue and 4120 Dorothy Avenue.
"For us to be able to turn that property around with a new home for a new family is just a really wonderful use of the property," she said.
The county hopes to continue the work. Commissioners set aside $7.5 million in January to start building what they call a revolving loan fund.
"Our hope is to leverage those funds to create another $7.5 million," said Mayor Miller.
The county would use the money to loan it out to developers who want to build affordable housing. Those developers would pay the money back with interest, adding to the pot, and allowing Macon-Bibb County to keep the program around longer. Much like Habitat for Humanity acquiring vacant lots, Miller says this could take some time to set up.
"We conducted a market study and the best practices about that money. We've got underwriting and the forms being created now," he said.
Miller says they hope to roll out the applications as soon as July, so more blighted lots may get the same treatment as 628 Carmen Place.