WARNER ROBINS, Ga. — It's no secret that Houston County's been growing for some time.
But unless you're a census expert, you might not know just how sharp the growth curve is.

Since 2000, Houston County's population has grown more than 40%.
What might be even more telling, though, is the growth that happened before that.
Manicured lawns and streets that seem to stretch forever.
Brand new neighborhoods like Kathleen's Woodlands Subdivision are popping up all over Houston County

The construction crews that build them are as busy as ever.
"I'll be honest with you, it's probably the hottest it's been in years," said Jim Taylor.
Taylor does business development work for a company with a long track record of construction in Houston County.
"Warner Robins Building Supply was started in 1947 so we're in our 72nd year," said Taylor.

He says the county's growth dates back nearly as far as the company does.

"I believe it's been decades," said Taylor. "As long as I can remember...Houston County has always had positive numbers."
Federal census data confirms it.
From 1940 to 2018, Houston County grew from just over 10,000 people to an estimated more than 150,000.
Every ten years, the county's population spiked. The average percent growth between censuses is more than 45%.
For comparison, over the same roughly 70 year span, Bibb County averaged just under 10% and the vast majority of that growth happened before 1970.

Ed Barker remembers Houston county before all that happened.

This was nothing but a farming community," he said.

Barker came to the county in 1941 and by 1965 he led the Robins Regional Chamber of commerce.
Now, April Bragg is in charge.
A lot has changed in the years between them.
But as for what keeps people coming, Bragg says some of Houston County's biggest draws have stayed the same: Robins Air Force Base, a strong school system, and a growing business community continue to attract thousands.

"We have small town values but the resources of a much larger, growing metropolis," said Bragg.
PHOTOS: Warner Robins Independence Day Concert 2019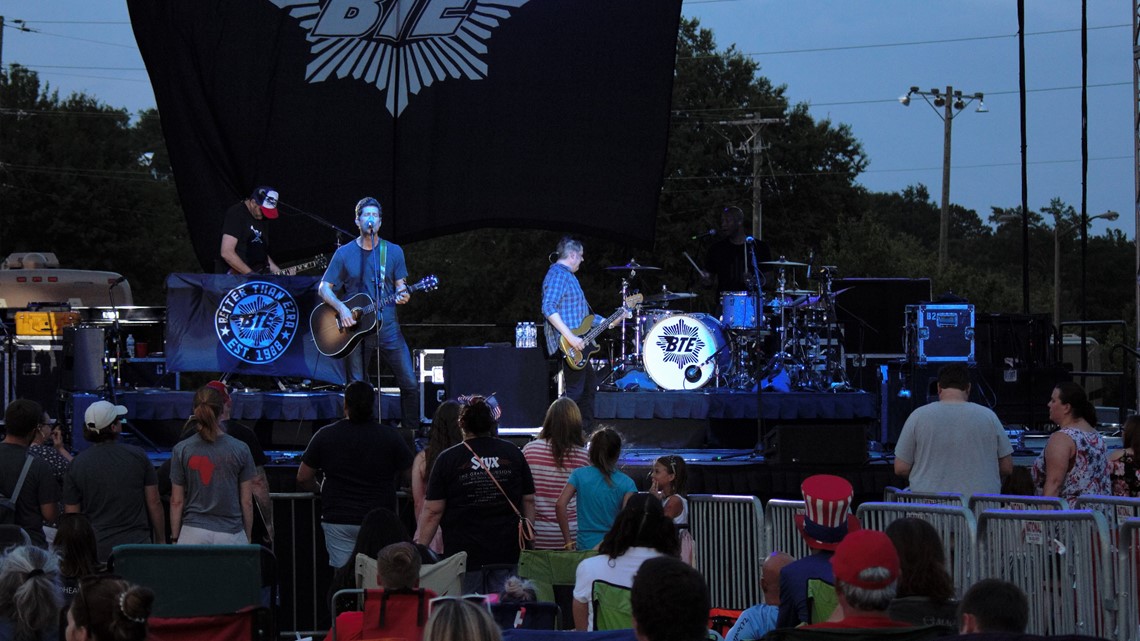 RELATED: Boomtown Warner Robins | EDIMGIAFAD: How the city became known for this supportive acronym
RELATED: BOOMTOWN | Warner Robins and Houston County's growth climbs through the years