WARNER ROBINS, Ga. — A staple of Independence Day is really good food, and one Warner Robins restaurant has had the menu down pat for nearly three decades. Mike's Hot Dogs and Hamburgers has served the International City in three different locations.
"After 10 years, Walmart moved, so I moved, and I found this location in 2000 on Russell [Parkway] and everything else is history," said owner, Mike Wellon.
With the help of his wife Rita, Wellon serves up mammoth-sized burgers and hot dogs covered in coleslaw and chili, while building relationships along the way.
"29 years, you see people grow up in this town. Actually people that have been eating with me for years and years will bring their children in, and then they grow up and start bringing their children in," Wellon said.
Matthew Collins of We Care Heating and Air has been coming to Mike's since he was a child and now bring his own family.
"When you bring them in here, you just feel welcome. It feels like a community-type place and it's a big part of our community. It's a staple," Collins said.
While watching people grow, Wellon has seen the city grow with them.
"I'm not going to lie, it gets harder and harder every year," Wellon said. "You've got more competition, but we have endured."
Wellon said that's because of his commitment to good customer service, a fun atmosphere full of cartoon characters, monster movies, and superheroes, and really good burgers and hot dogs.
PHOTOS: Warner Robins Independence Day Concert 2019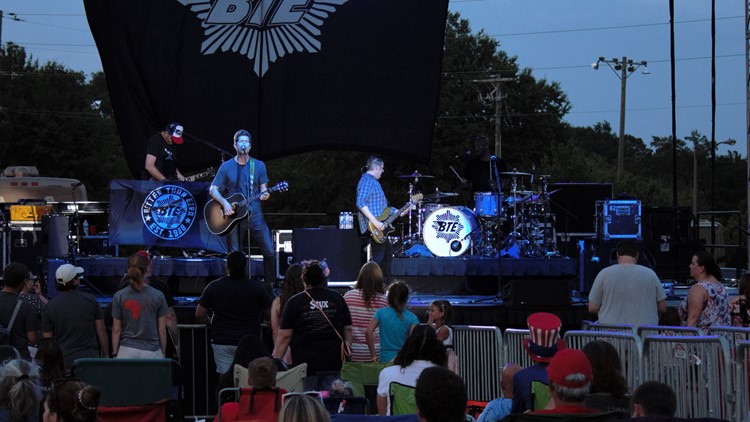 He said he's not worried about standing the test of time.
"If I come here every day and do what I've got to do and be good to my customers, that's all I've got to do. That's all I do, and I don't have to worry about anything else," Wellon said.
All through Wellon's restaurant are models of Godzilla, King Kong, and superheroes. He says that's because he never quite grew up and thinks that's a big part of his success.
Mike's is located at 823 Russell Parkway and is open every day but Sunday.