FULTON COUNTY, Ga. — Editor's note: The video above is from previous coverage of the nonprofit program.
10 dogs in Fulton County are ready to go to their forever homes, and these pooches have diplomas, thanks to television and movie star Kate Mara's donation to Canine CellMates: Beyond the Bars, which pairs dogs with inmates for training.
The nonprofit has come to a bit of a standstill after its lease was not renewed and its headquarters was sold, Animal Legal Defense Fund said in their release. Canine CellMates said they are working out of a temporary site and have housed all the dogs but want to get them adopted as soon as possible.
"In fighting animal cruelty, a lot of our work focuses on the way animals and humans impact each other's lives," David B. Rosengard, Animal Legal Defense Fund Managing Attorney, said. "Here, everyone involved — dog and human — is a testament to the power the human-animal bond can have to improve and save lives."
Mara, who's been in Atlanta shooting a new show, graciously offered to pay the adoption fees for all barking graduates.
"My family and I spent several months living in Atlanta as I was filming FX's upcoming 'Class of '09,'" Mara said. "Its humane community is one of the best in the country; constantly seeking innovative ways to create opportunities for people to experience the unconditional love of an animal."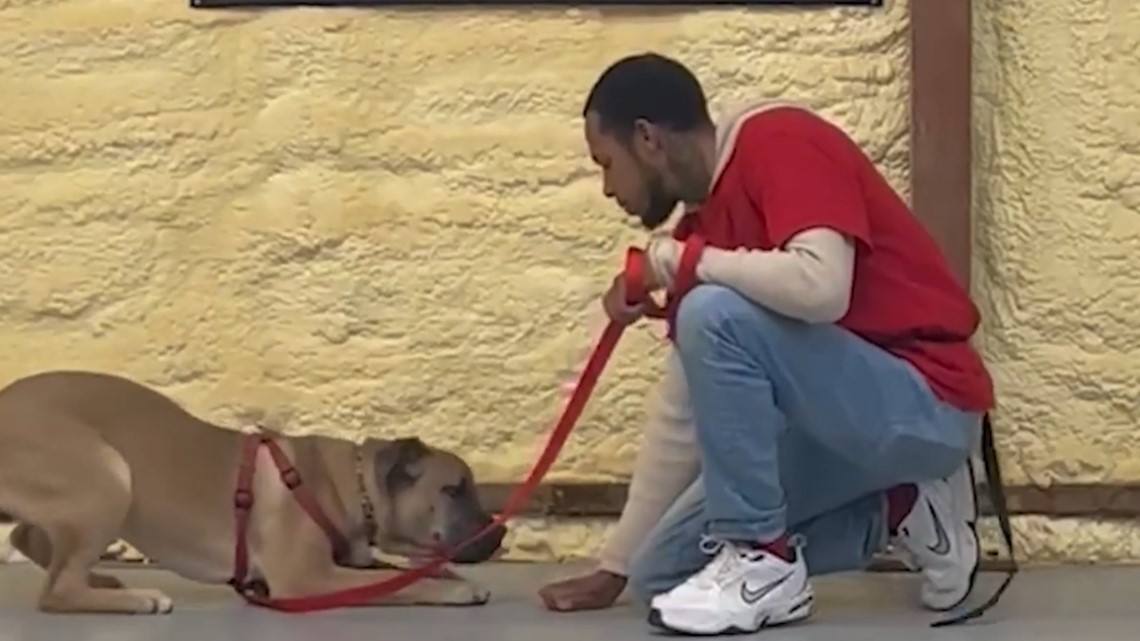 Canine CellMates said they themselves are still searching for a permanent home but hope they can get back to their mission soon. They pair dogs with inmates inside the jail for a 10-week rehabilitative program. The program started in 2013 and is coordinated with the Fulton County District Attorney's Office and Fulton County Sheriff's Department.
"Humans who would otherwise be simply serving time are instead able to hone skills that will help them avoid recidivism," Rosengard said. "Dogs are pulled from the crowded shelter system and can gain new skills and become members of forever families."
Their secondary program, Beyond the Bars, is a year-long and pairs rescue dogs with people charged with felonies "and released from custody contingent upon participation in the program."
"During the year-long course, the men develop the tools they need to break the cycle of criminal behavior while the dogs learn the skills they need to succeed in their forever homes," Animal Legal Defense Fund said. "The men with open cases, once facing lengthy prison sentences, have their cases closed at the end of the program."