Many people had a "paw-some" time checking pout one of the staple events of the festival- the Weiner dog race.
Over 15 dachshund dogs competed for the grand prize of being named the fastest dog.
The event began with the wiener dogs who needed two wheels to run. Then the four-legged dachshunds took a stab at it.
Chilii, owned by Brian Rocker, ended up taking home the win!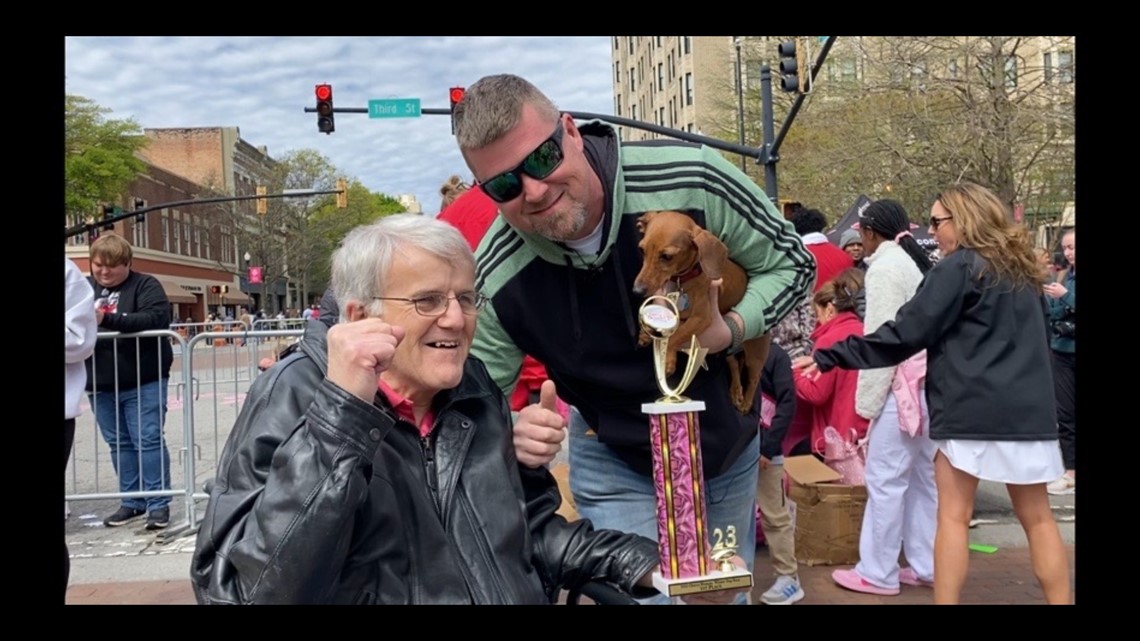 "Oh yeah, she likes to run after her ball and she loves to run after treats, and she run after treats, and jumps for treats and catches them in the air. She's just real sweet all around. I thought she had a pretty good chance, but I was kind of worried about a couple of the dogs, but I'm proud she won," said Rocker.
If you missed the wiener dogs race, there's a chance to still see some dogs in action.
Sunday from noon until 5 p.m. the ultimate air dogs dock diving competition will be happening.