STONE MOUNTAIN, Ga. — An Easter tradition is back again at Stone Mountain, with special guests coming to deliver the message on the holiday.
Services begin at 7 a.m., but the park said to arrive early to accommodate the expected crowd. Gates will open at 3 a.m., and the Summit Skyride opens at 4 a.m. to shuttle guests to the top.
>> Watch a replay of the live stream:
Church vans and buses may enter for free, the park said. Those driving in personal cars must pay the daily rate of $20, the release said, or $40 for an annual pass.
It's free to walk to the top of the mountain, but those riding the Skyride must pay $20 round-trip or $15 one-way.
This year, two simultaneous, non-denominational services are planned at the park on April 9, according to a release from the park.
"This year's service is anticipated to be the biggest ever with special guests Bryant Wright and Crawford Loritts, who will be delivering the message at the top of the mountain," a statement read.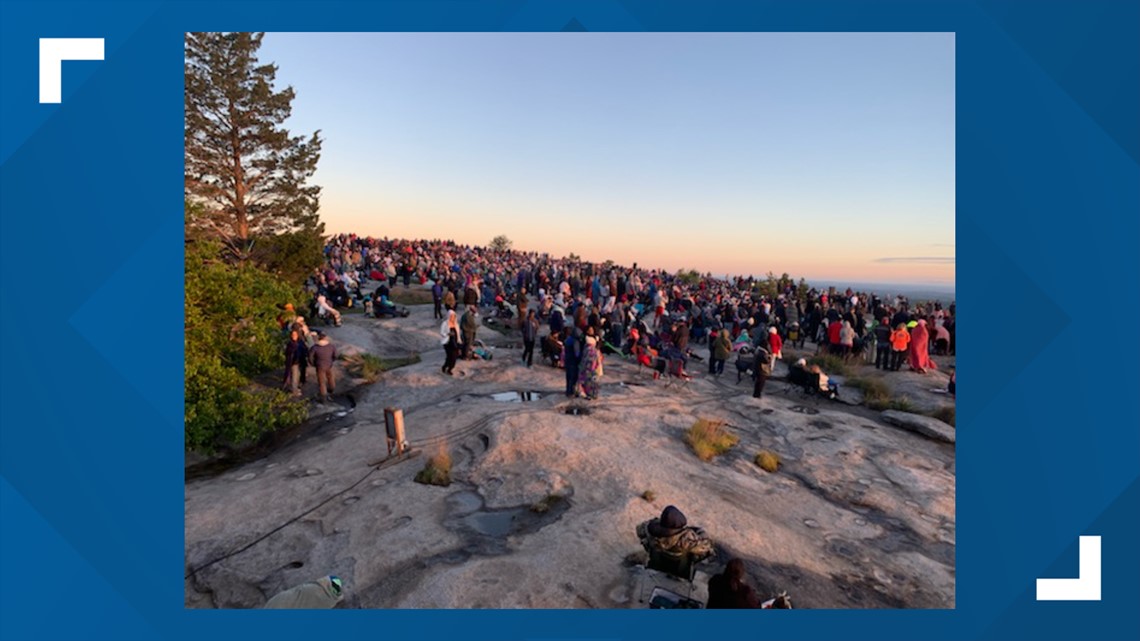 This sunrise service tradition dates back 76 years when Stone Mountain First United Methodist Church congregant Lucille A. Lanford suggested that the church's youth group climb to the top of Stone Mountain on Easter morning to watch the sunrise.