A Warner Robins family is overjoyed about the Senate passing an amended version of a Georgia House Bill that would ban all types of distracted driving due to electronic devices.
A substitute version of the bill passed the Georgia Senate on Tuesday, so now they'll have the last day of the session to try and come together with the House of Representatives to send it to the Governor's desk.
It's all part of an effort to stop accidents like the one that nearly killed the Vance's son.
Zachary Vance will turn two in April and is a happy big brother to baby David.
But in June 2016, his mom Cassie says an accident almost ended his life before it really had a chance to start.
"[It] folded him up like a book, so he was in his car seat stuck," Cassie said.
The Vance family says a driver was looking down at an electronic device and wasn't paying attention to the road when they were hit at a red light on Highway 247.
Cassie says Georgia State Patrol gave the driver two tickets -- one was for driving an unregistered car and the other for following too closely.
Cassie says GSP told her the second ticket was a heavier fine than the ticket for texting.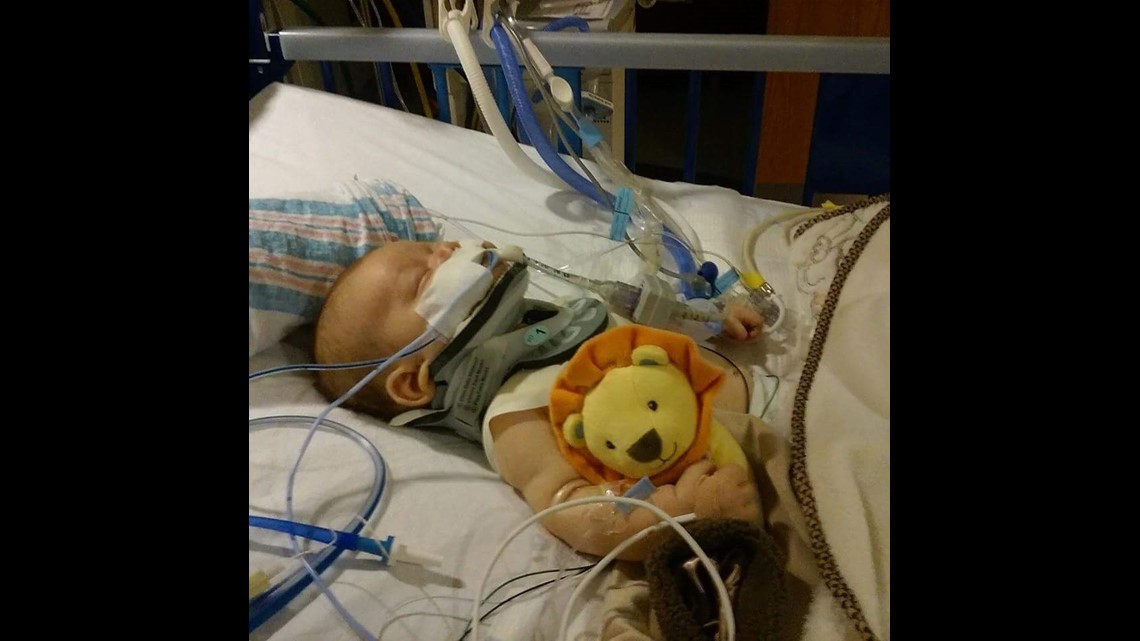 The accident broke Zachary's right clavicle, caused skull fractures, brain bleeds and collapsed a lung.
But the Vance family says more than a year later, Zachary is doing just fine.
"He was having headaches, those have seemed to go away, we really don't have any issues with him whatsoever, he's completely blessed," Cassie said.
Zachary's accident led them to push for a ban on distracted driving.
Cassie says they were overjoyed when the Senate passed HB 673, which would ban drivers from holding or supporting any type of electronic device behind the wheel.
It's something she says still angers her when she sees it.
"It's infuriating, it really is, I just want to scream out the window, 'Put your phone down!'" she said.
To those on the fence about the bill, she says put yourself in the shoes of a mother dealing with an injured child.
"Would you want to be responsible for something happening to that person?" Cassie asked.
The Bill's language prohibits "physically hold[ing] or support[ing]" a wireless telecommunications device, write, send or read any messages, watch or record video, or reach for a device that requires a driver to leave the driving position or remove a seatbelt.
You can read HB 673 here.
The Vance family plans to be at the State Capitol in Atlanta on Thursday to see the HB 673's progress on the last day of the current legislative session.