FORSYTH — Film crews will be in downtown Forsyth this weekend, which means you'll have some street closures to work around.
At the same time, you've also got a chance to be part of a new series for Apple TV's streaming service.
No one affiliated with Monroe County would tell us what was shooting. Crews working in downtown tell 13WMAZ the shoot is for a reboot of Steven Spielberg's "Amazing Stories."
The series originally aired on TV from 1985-87 and featured Sci-Fi short stories.
While the show did well critically, it didn't get a lot of viewers and was dropped after two seasons. The show's reboot is one of the major pieces of Apple TV's move into original streaming content.
Crews were out Thursday transforming the courthouse square for the shoot. A sign outside the Monroe County Courthouse reads, "Bradford Police."
They've also got plenty of props standing by inside.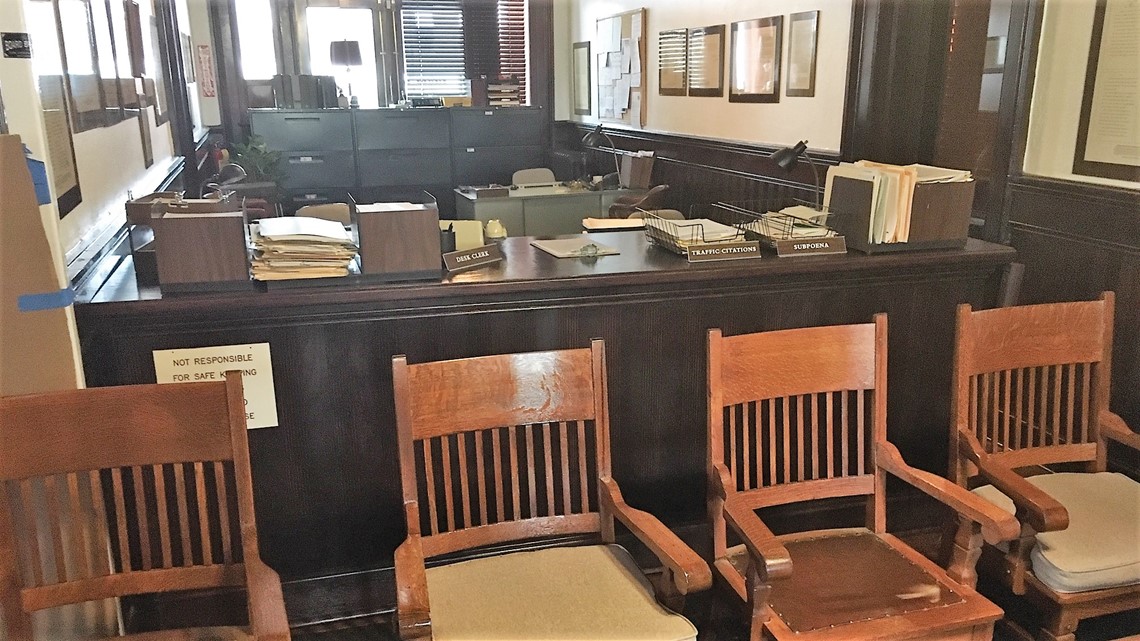 Central Casting put out this casting call for the project "Puget Sound" -- that's the production code name tied to "Amazing Stories."
A release from GDOT says these roads will be closed on Friday from 8 a.m. to 8 p.m.: Georgia 18/Main Street from Phelps Street to Kimbrell Street and Georgia 42/Lee Street from Chambers Street to Adams Street.
The courthouse will remain open as usual during that time.