MACON, Ga. — 13WMAZ has a continuous, real-time story of Central Georgia athletes participating in National Signing Day.
WHEN DID NATIONAL SIGNING DAY BEGIN?
The modern-day incarnation of this coveted date on the college football calendar launched in February 1982, after the College Football Association (along with high-profile coaches) successfully lobbied for a universal date for all NCAA football institutions.
Since then, National Signing Day has essentially covered the first Tuesday or Wednesday of February; and within this uniformity, the TV networks (read: ESPN) found a way to market the coverage of the even, not unlike how ESPN transformed interest in the NFL Draft in the early 1980s.
LIVE UPDATES (newest updates will be on top)
Jalen Felts - Glennville State
Jamond Jones - Georgia Military College
Ladaria Leggett - Southern Illinois
Marcellus Pope - Georgia Military College
Mason Maddox - Georgia Military College
Trequan Ball - University of Bethel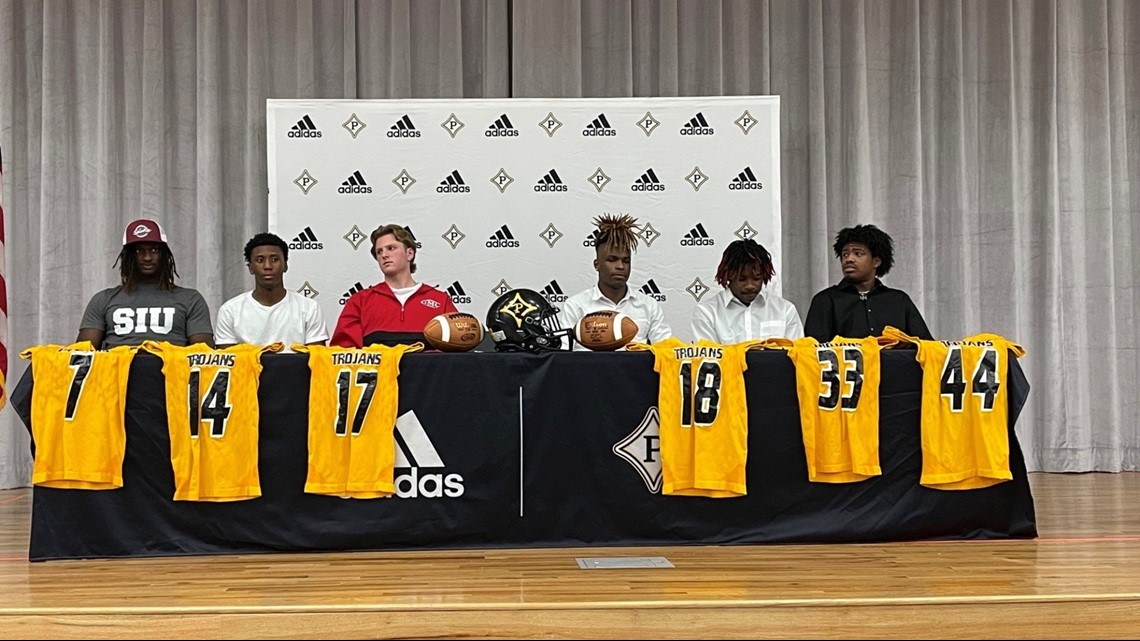 Georgia Military College Prep School
Travion Woods — Robert Morris University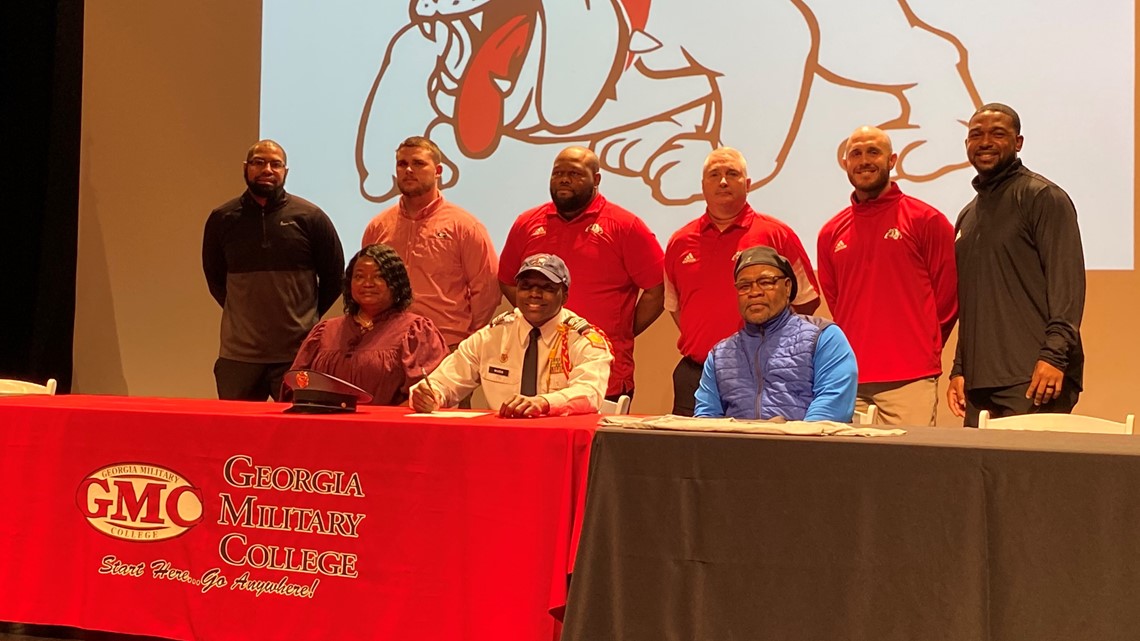 Putnam County High School
Cedrion Brundage - UGA
Michael Crumbley - GMC
Gerald Kilgore - Tennessee Tech
Unique Reid - Gordon State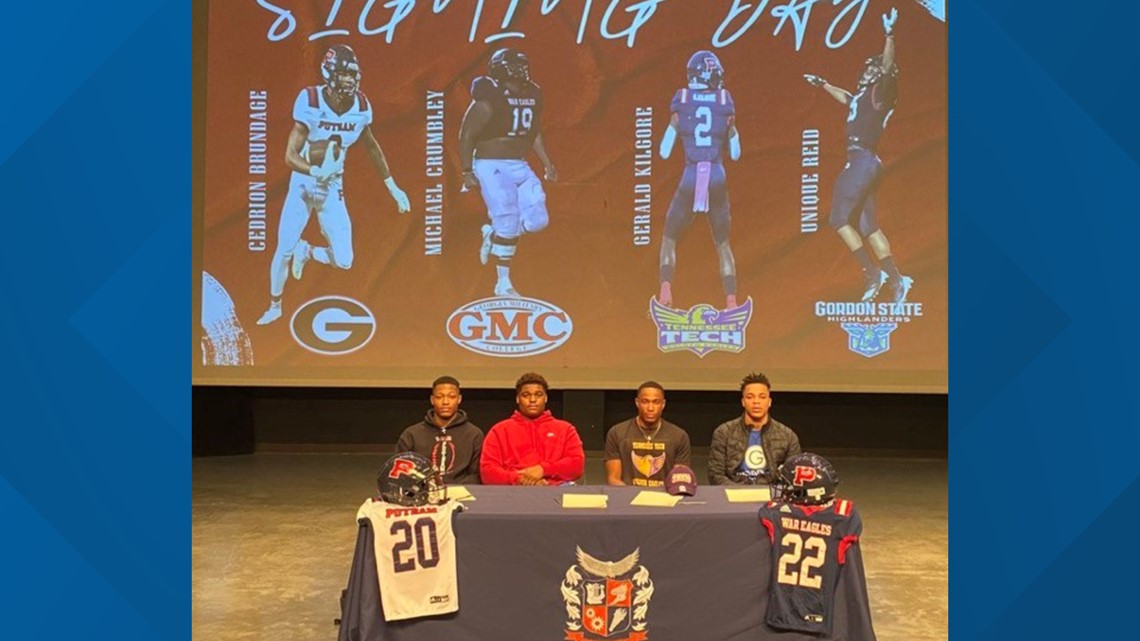 Jack Bolan - Lynn College (cross country/track)
Kobe Butts - Shorter University (football)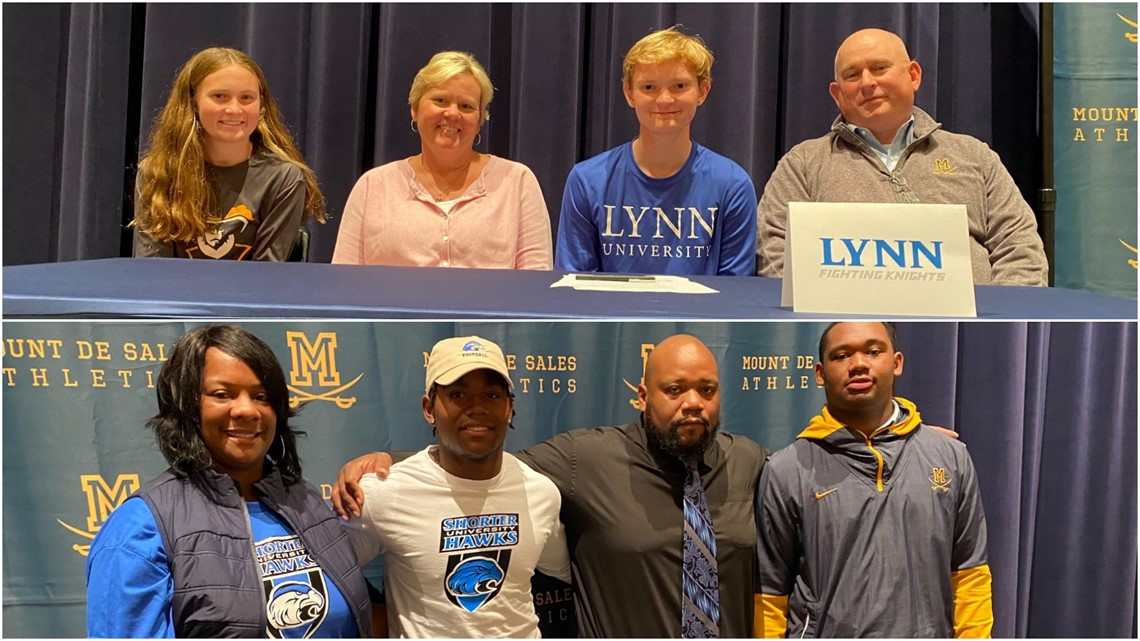 Warner Robins High School
Christon Lane - Tuskegee
Fred Perry - Jacksonville State
Deuce Petty - Tuskegee
Jay Carter - West Georgia
Noah Stovall - Albany State
Nathaniel Sanford - Reinhardt
Deondre Kennedy - Charleston Southern
Brett VanLeuven (cross country/track)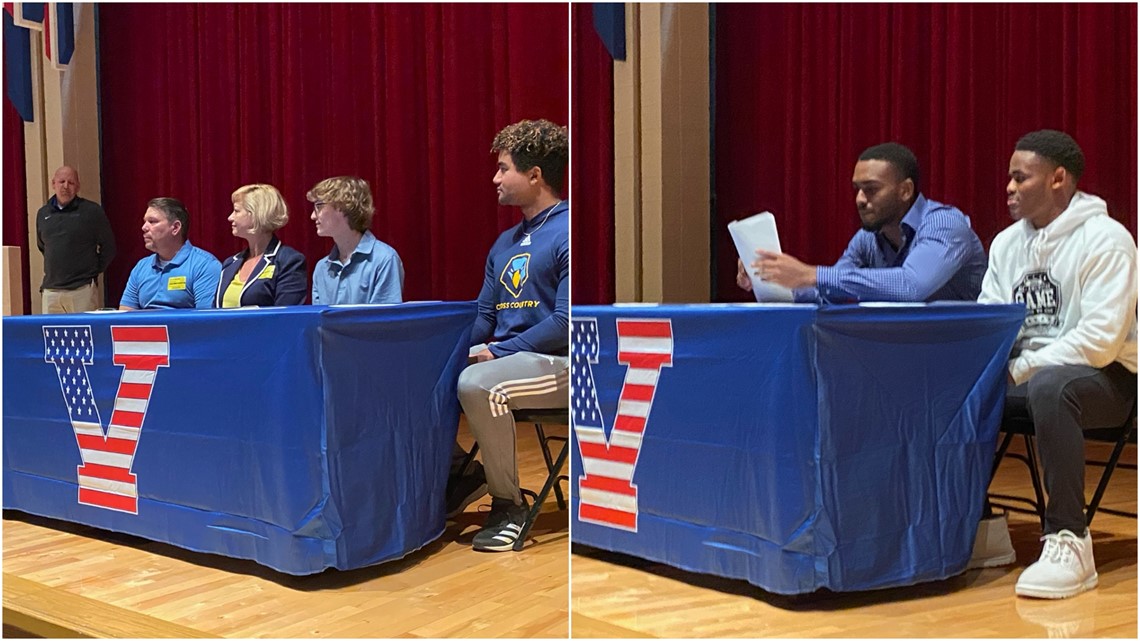 Jaylon Stephens – Fort Valley State University
Roderick Hill – Fort Valley State University
Donnie Brown – Fort Valley State University
Tyler Terry – Fort Valley State University
Brian Dennis – GMC
Zion Odoms – Marshall
D'Icey Hopkins — Georgia State University
Travion Solomon — Mercer University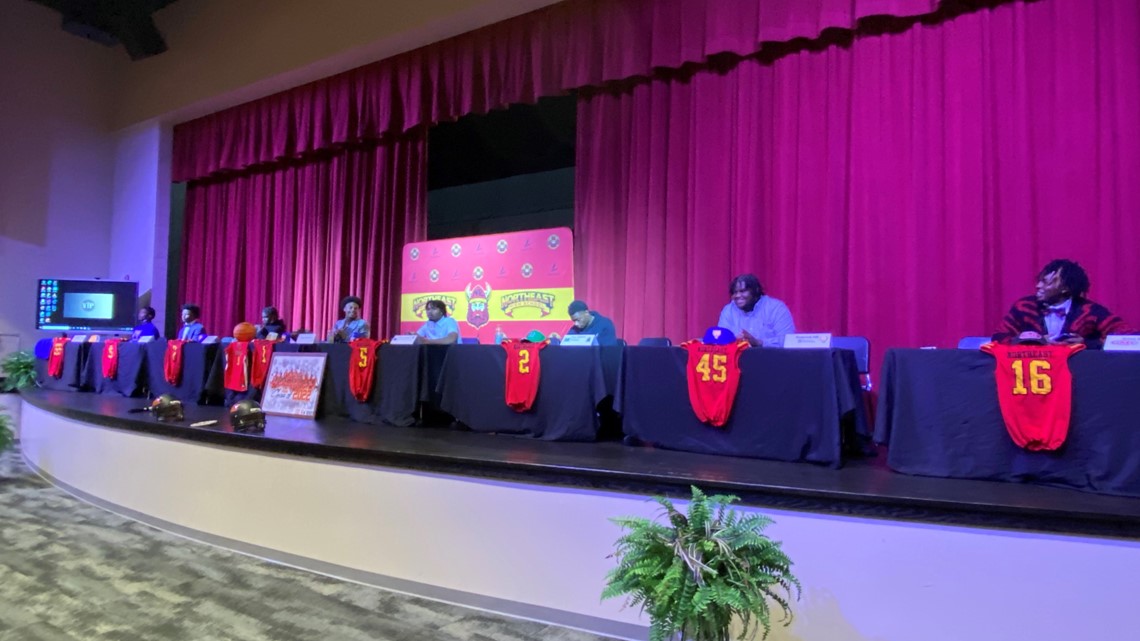 Tanner Knowles - UGA (baseball)
Alex Scarborough - Toccoa Falls (baseball)
Dylan butler - South Georgia State (baseball)
Wyatt Doyle - Abraham Baldwin (baseball)
Carson Bryant - Abraham Baldwin (baseball)
Reagan Hughes - South Georgia State (softball)
Beau'Elise Houston - Middle Georgia State University (volleyball)
Quintavious Kendrick - LaGrange College (football)
Jordan Stubbs - University of the Cumberlands (football)
Jaden Brown - Berry College (football)
Price Massey - Louisburg College (football)
Casson Clark - Gardner Webb University (football)
Brant Gibson - GMC (football)
Curtis Head - GMC (football)
Donovan Haslam - Austin Peay (football)
Xavier Roberts - Phenix City CC (football)
Khiari Miller - Virginia Tech (football)
Dae'Quan Wright - Virginia Tech (football)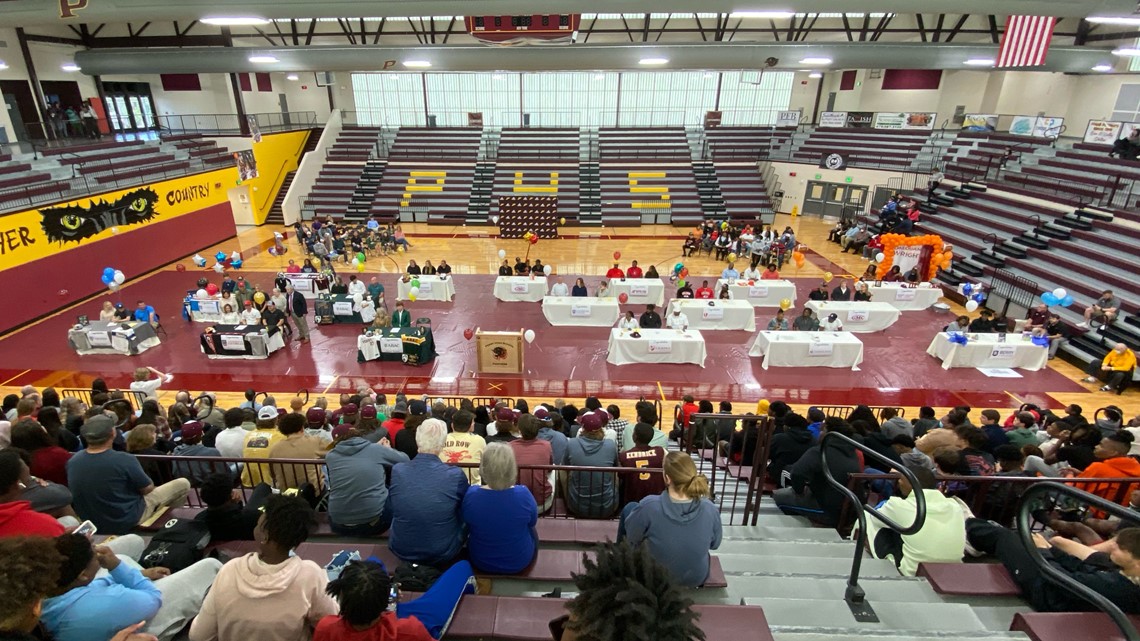 Brett Brantley - Bluefield State College in West Virginia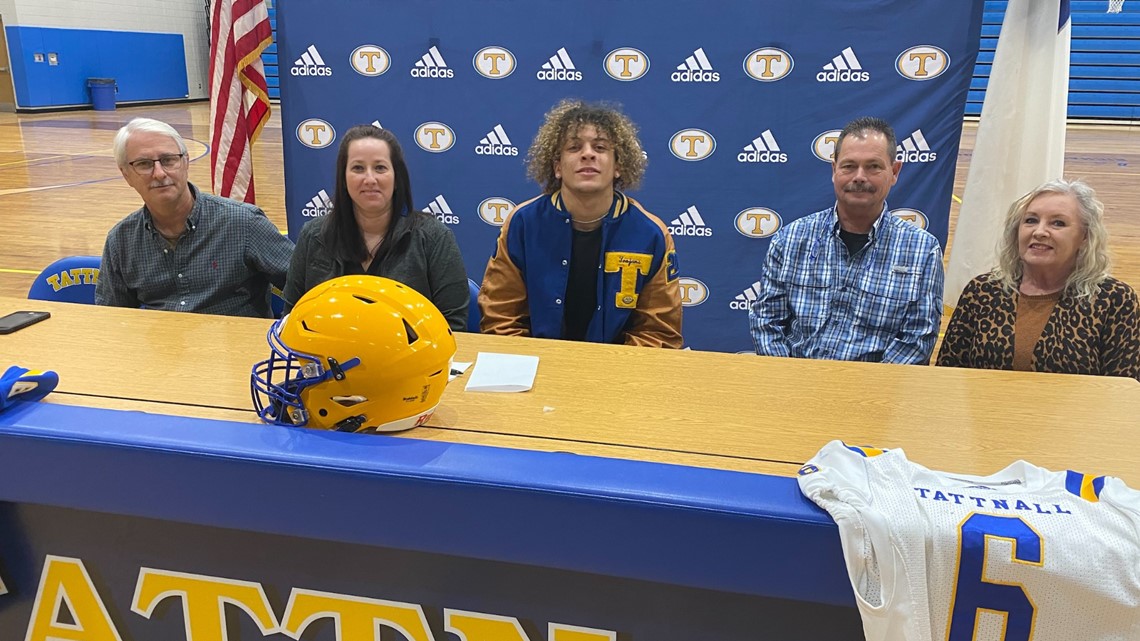 Austin Starr - Wingate University
Jarvis Germany - GMC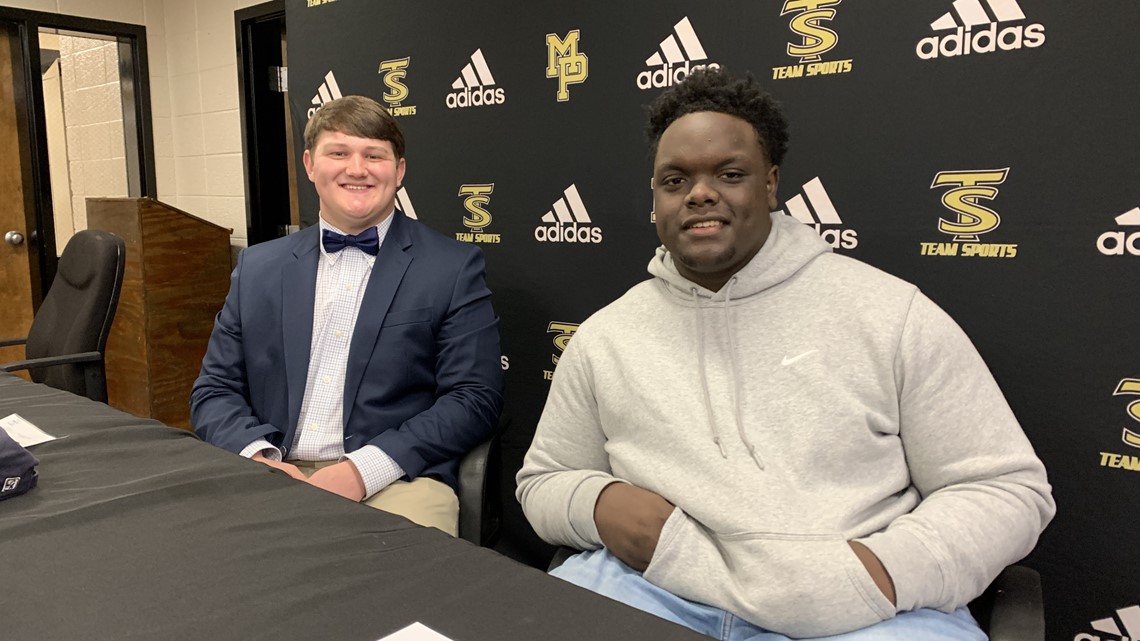 Myles Todd - Gordon State College

Jaylen Smith - Lenoir-Rhyne
Eric Ivory - SE Missouri State
Marquise Palmer - Tuskegee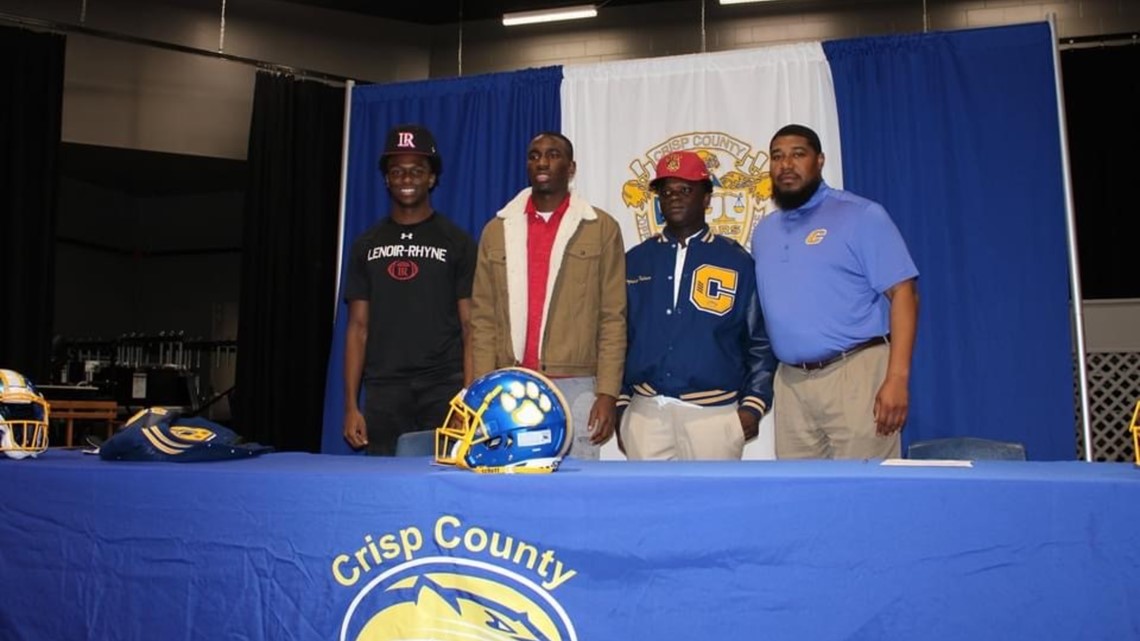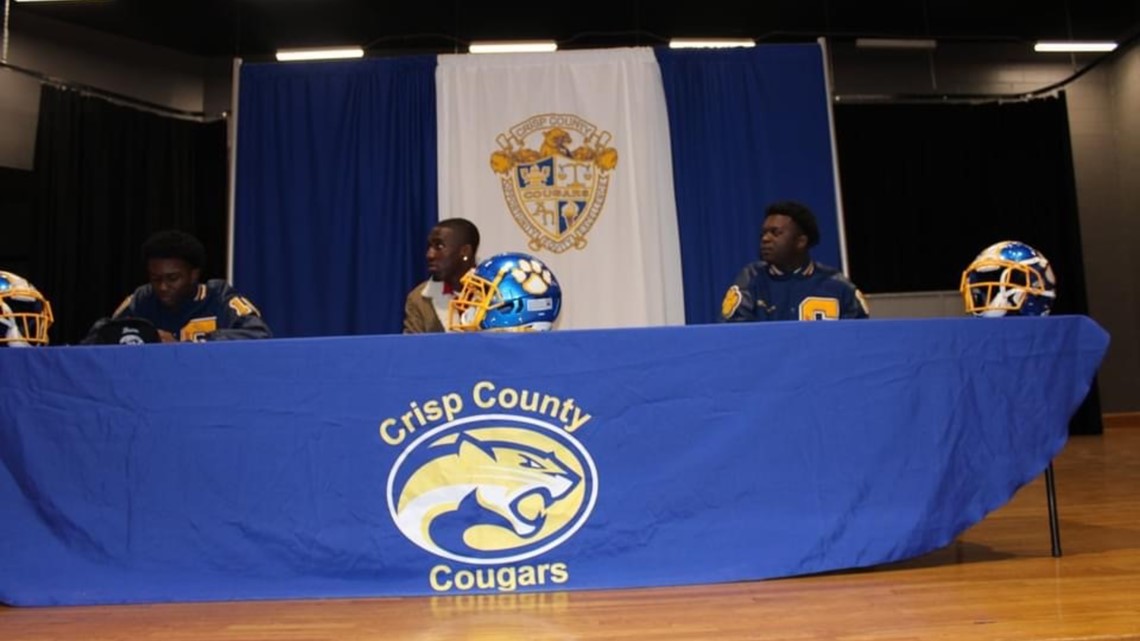 Qua Ashley - Kennesaw State University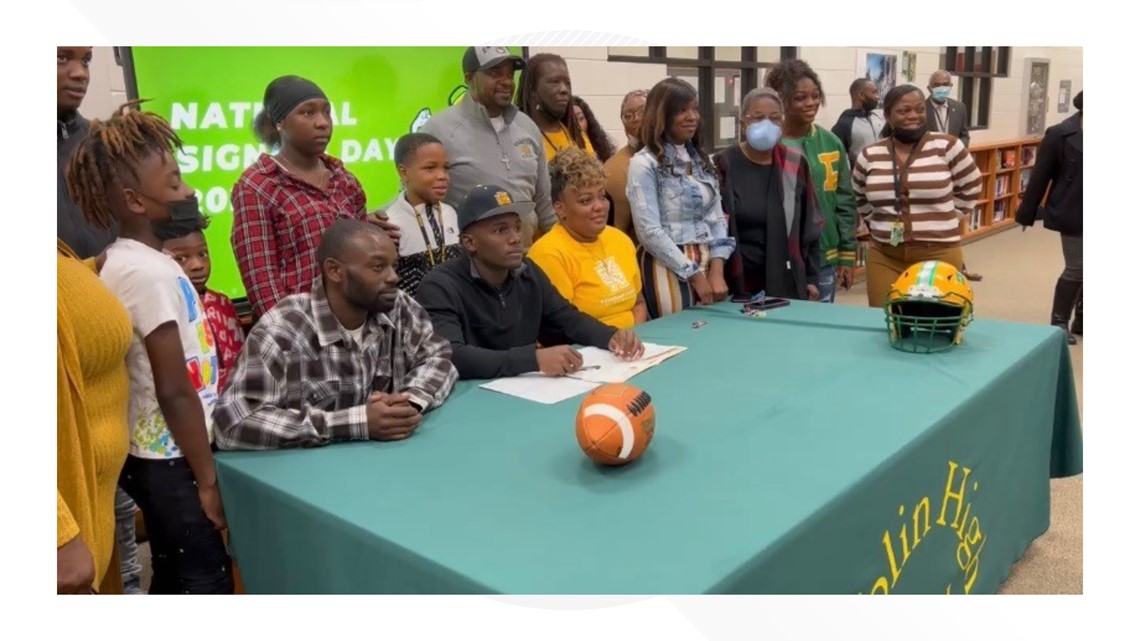 Martin Caines - Central State University
Jha'rius Evans - Lenoir-Rhyne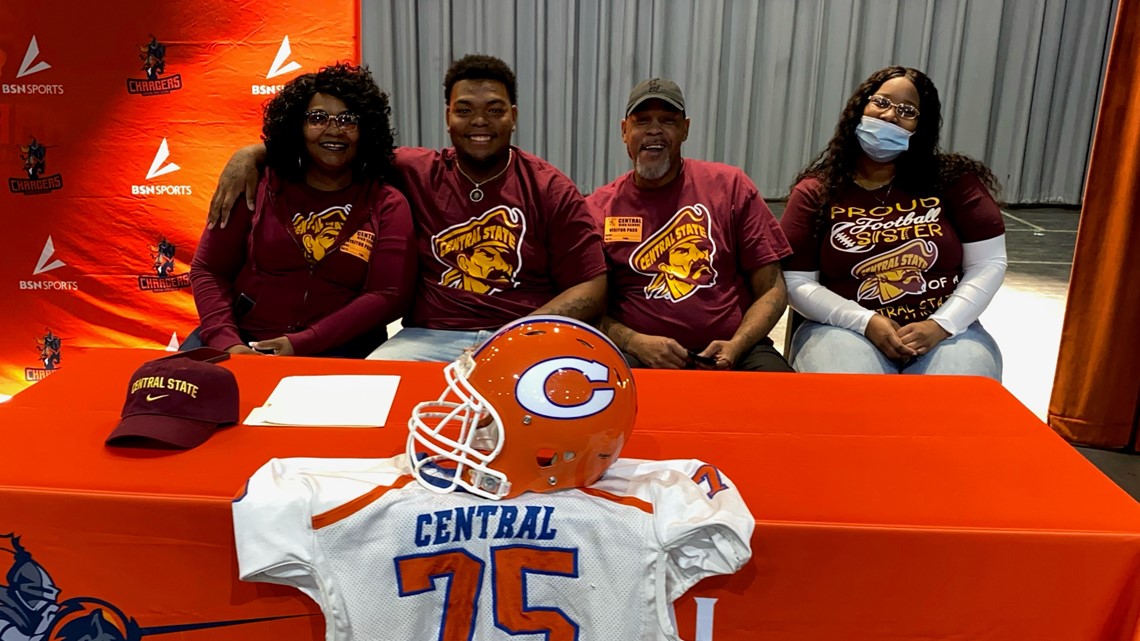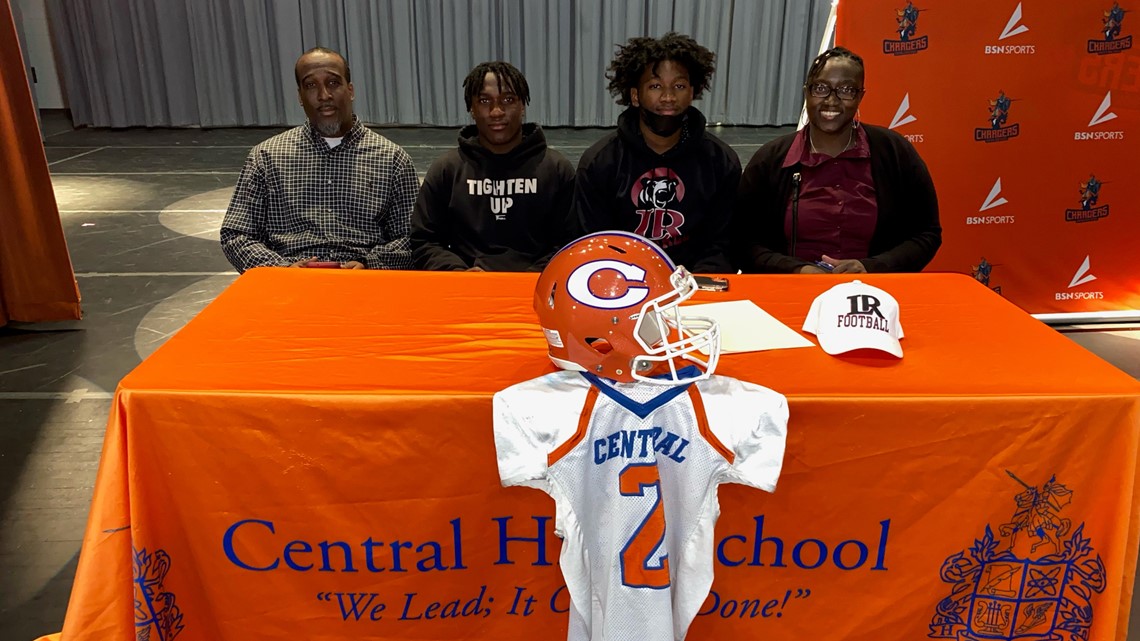 Demarcus Allen - Lagrange College
Centavious Lowe - University of West Georgia
Micah Thurmond - University of West Georgia
Cameron Brown - University of West Georgia
AJ Whitehead - Phenix CC (Alabama)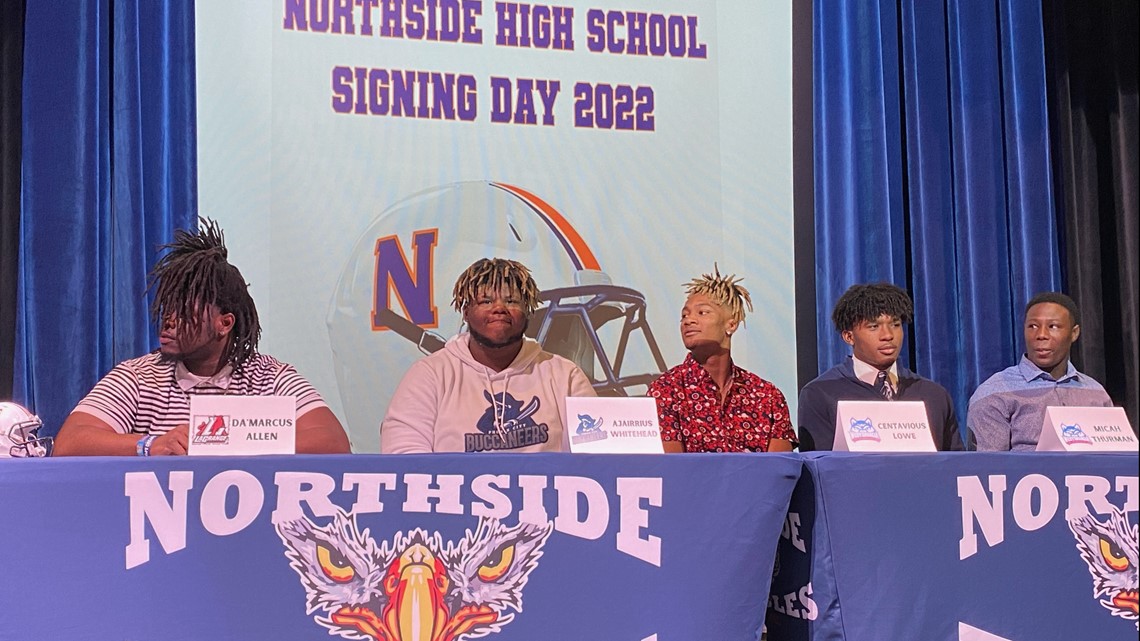 Houston County High School
Simeon Askew - University of West Georgia
Zach Lyle - Reinhardt University
Jalen Jordan - Virginia State University
Hunter Rizer - Barton College
Bryce Parrish - Barton College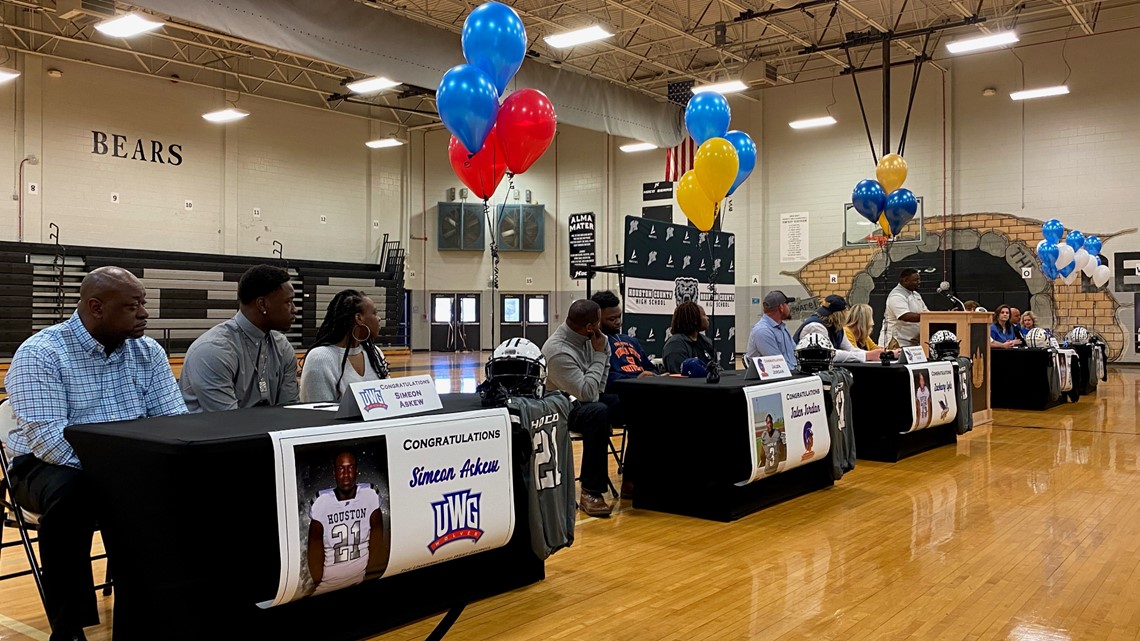 Macon County High School (from left to right)
Kyree Brown - Fort Valley State University
Landon Austin - Fort Valley State University
Pier Barron - Jones CC (Mississippi)
Marcus Sanders - Georgia Southern
Kenwan Felton - GMC