MACON, Ga. — Tucker Road is busy with commuters, and students on the way to school.
It's why the Georgia Department of Transportation wants to replace two old bridges on it.
GDOT spokesperson Penny Brooks says, "At this point in time, putting in two new bridges that can handle the anticipated larger loads, and the heavier traffic flows."
GDOT hosted an open house for people to view the proposed project and comment on detour plans.
"We have large vehicles that routinely travel through this area, we have a number of schools that use school buses and large vehicles require a different type of detour route," says Brooks.
For cars, the detour will lead them on Peake Road, but since the road has a bridge with a weight limit, larger trucks will be diverted to 475 during construction.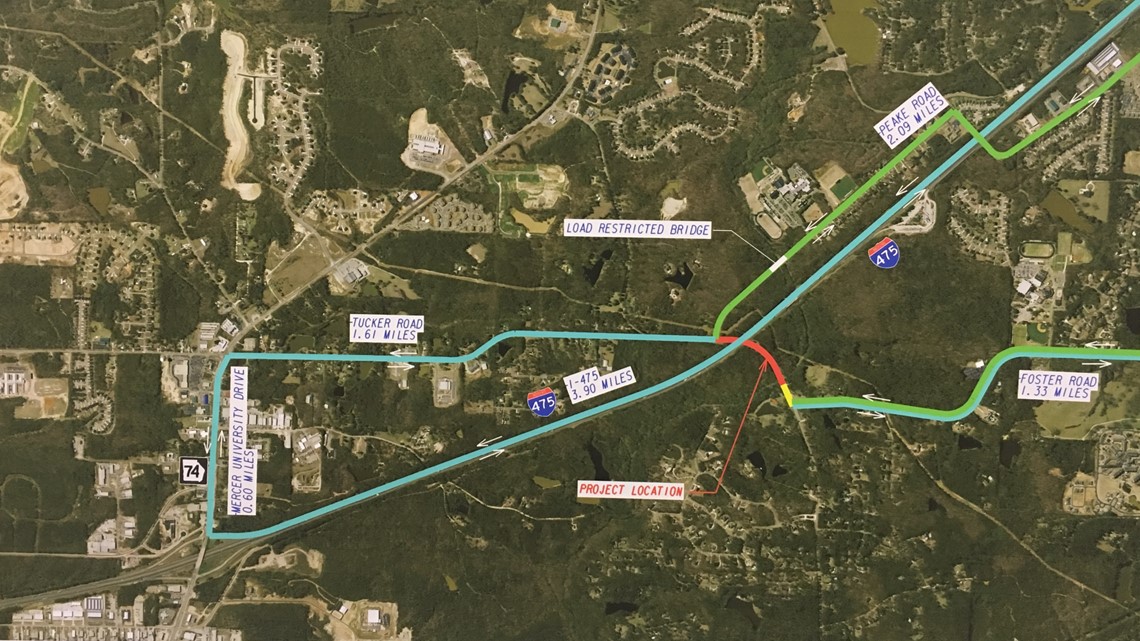 Some people stopping by expressed concern for when the detour will happen.
Tucker Road neighbor Alan Thiese says, "They need to shut the detour for the summer months. It will have the least impact on everybody."
People hope construction won't build more traffic around their homes.
"It's going to be inconvenient. I realize the project needs to be done, but let's not make it a nightmare for the people that have to negotiate," says Thiese.
Brooks says they plan to start the bridge over 475 first. It won't require a detour because cars can still drive over the old bridge while they work on the new one.
The one over Rocky Creek will require a 3-month detour.
GDOT plans to get the project started in 2022. They say it will last 18 months.
STAY ALERT | Download our FREE app now to receive breaking news and weather alerts. You can find the app on the Apple Store and Google Play.
STAY UPDATED | Click here to subscribe to our Midday Minute newsletter and receive the latest headlines and information in your inbox every day.
Have a news tip? Email news@13wmaz.com, or visit our Facebook page.