MACON, Ga. — Macon-Bibb made a pitch for a green space on Cotton Avenue almost a month ago, and on Wednesday they are finally breaking ground on the project.
The groundbreaking was at 10 a.m., at the intersection of Cherry Street, Second Street, and Cotton Avenue on Wednesday morning.
The Macon Action plan (MAP) is behind the project, and "was developed using community input, needs, and resources to plan for green spaces and parks, street and parking changes, and other upgrades in our Urban Core," according to a press release.
The diagonal portion of Cotton Avenue, which runs from Mulberry Street Lane to where Lawrence Mayer Florist is located, is going to be permanently closed beginning on Wednesday November 2 at 9 a.m.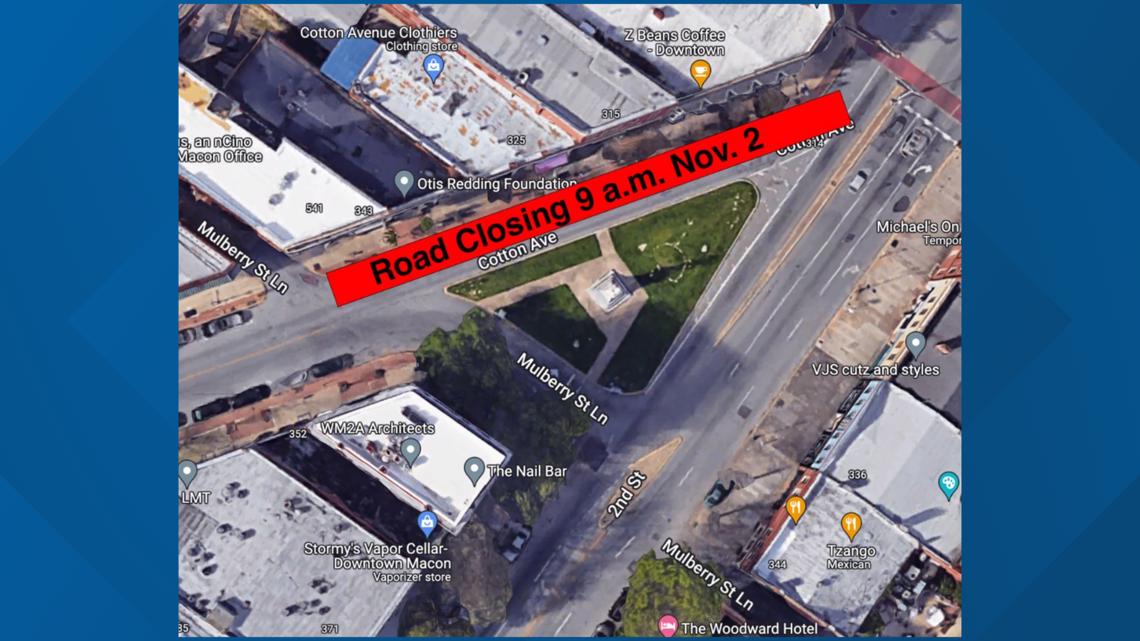 Due to the closure, traffic may shift and other closures could occur, according to the release.
Construction the road is predicted to last six to eight weeks.
The project is also funded by SPLOST, and funds from the Urban Development Authority and Community Foundation of Central Georgia.
It's cost is approximately $650,000.
This expansion will add green space, landscaping, benches and other things to improve the space and beautify the area.
WHAT OTHER PEOPLE ARE READING: