KATHLEEN, Ga. — Saturday morning, the Houston County Fire Department responded to a call of a house fire At Grove Place off of Piney Grove Rd in Kathleen.
According to Chris Stoner of the Houston County Fire Department, they received the call around 7:15 a.m.
Stoner said that someone driving down Highway 247 saw a big cloud of smoke, and reported it.
When crews arrived, they found the home located at 105 A Grove Place engulfed in flames.
Fire inspector and principle photographer Shane Shifflet released photos of the house fire.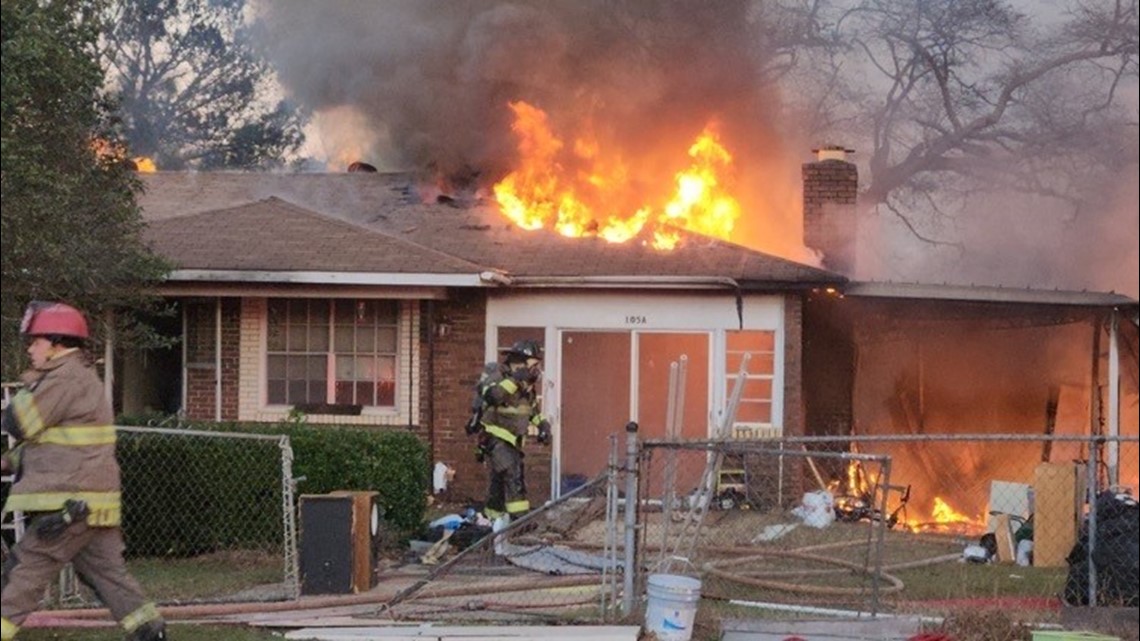 Stoner said that the fire was already through the roofline.
The Perry Fire Department assisted, and sent over extra fire trucks and fire fighter. The crews were able to contain the fire.
According to Stoner the home was heavily damaged, especially on the right side.
No one was injured in the fire, and the owner was not home when it happened.
Paramedic Keith Williams, of Houston Healthcare EMS, comforted a dog that ran out of the home off of Piney Grove Road.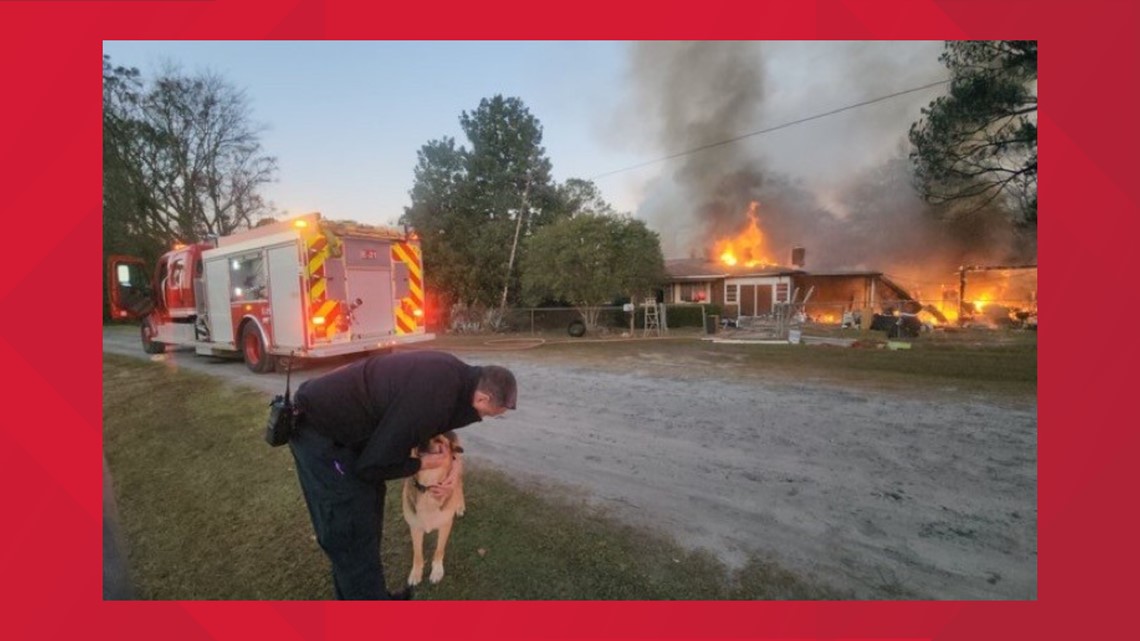 The fire is still under investigation, and stoner says they are still trying to determine what caused it.
This is an ongoing investigation, and 13WMAZ will provide updates as soon as they are available.