WARNER ROBINS, Ga. — Arielle Knight loves to read, laugh, and play just like a typical six-year-old girl. She just has to do things a bit differently.
Arielle has Cerebral Palsy and was diagnosed as non-verbal, but she's proving she still has a lot to say.
Her Augmented and Alternative Communication, or AAC, device looks like a large tablet mounted to the front of her wheelchair. The device actually tracks Arielle's eye movement as she scrolls through pages of words and phrases to choose what she wants to say.
"So many people, they don't even realize it's her talking through the computer," said her grandmother, Faye Amerson. "A lot of people think just because they can't talk, they don't know what's going on around them."
Amerson says that couldn't by further from the truth for Arielle.
"An example is, one day her therapist hands her a ball," said Amerson. "[Arielle] goes, 'that's the earth,' and it was a ball with the earth on it, a globe. We would have never known that she knew that without the device."
Arielle first got the device two years ago, but Amerson says it took a lot of practice and patience to get her used to choosing what she wants to say.
"Just like you do with a normal child that's learning to read and write and everything else, you have to constantly work with them," said Amerson. "We keep her device in front of her all the time, and we're constantly helping her."
Her speech pathologist Kendall Scott says that makes all the difference.
"Arielle is probably one of three that I can thing of in my 23 years that has been proficient," said Scott. "That really is a testament to her family for giving her the opportunity all the time to use it."
With the AAC device, Arielle can take regular ed classes at school, allowing her to build new skills and friendships. Scott says as Arielle gets older, she will be able to give speeches and even hold a conversation on the phone.
"They can have a normal life," said Amerson. "They can also be part of the family. They can be an intricate part of the family."
Amerson says she wants to share Arielle's story so others understand that. She also wants to help other families see some of the options and possibilities out there to help their own loved ones who may face similar obstacles.
For more on Augmented and Alternative Communication from the American-Speech-Language Association, click here.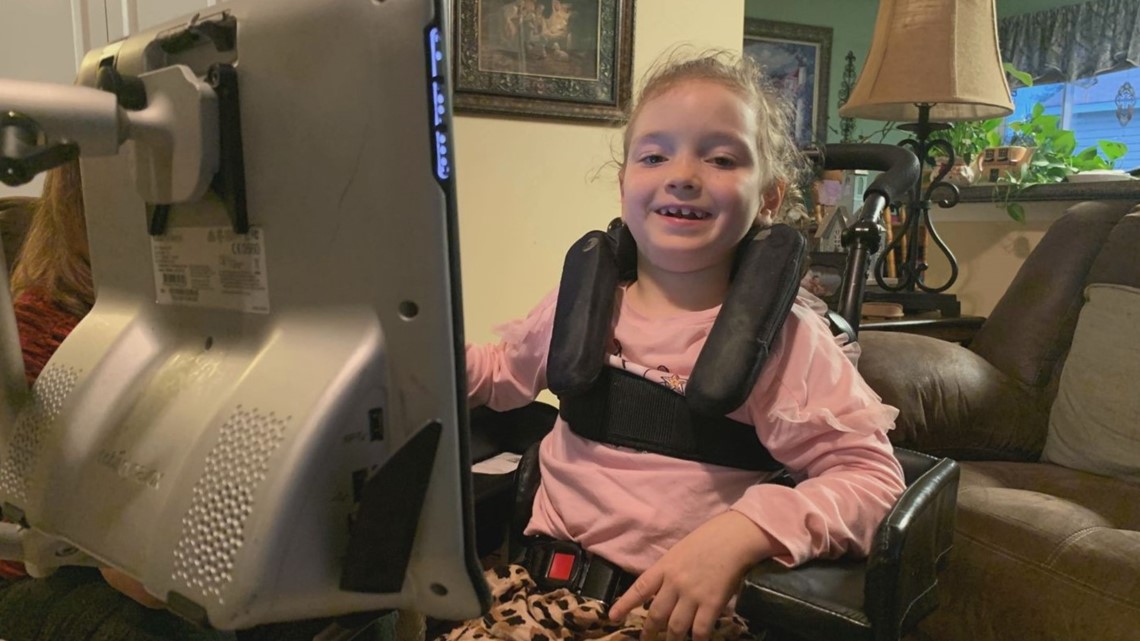 STAY ALERT | Download our FREE app now to receive breaking news and weather alerts. You can find the app on the Apple Store and Google Play.
STAY UPDATED | Click here to subscribe to our Midday Minute newsletter and receive the latest headlines and information in your inbox every day.
Have a news tip? Email news@13wmaz.com, or visit our Facebook page.