MACON, Ga. — Much of the new "Black Widow" movie from Marvel Studios was shot in Europe, in places like Hungary, Norway, and the United Kingdom, but as we broke in September, part of the film also shot in Macon.
Several of those scenes made it into the new trailer that dropped during last week's college football national championship game broadcast.
"Black Widow" is the upcoming release from Marvel Studios due out on May 1. It stars Scarlett Johansson as the title character.
Marvel has shot a number of scenes for its movies in Georgia through the years, and often uses Pinewood Studios Atlanta location for special effects sequences.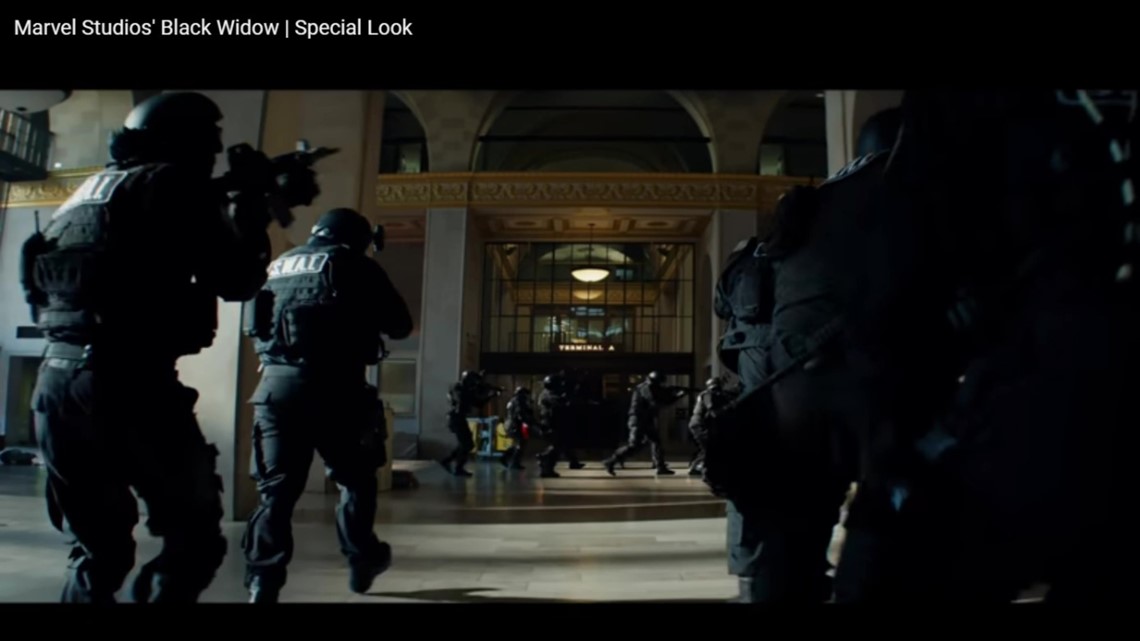 Two shots from the "Special Look" trailer feature the interior of Macon's Terminal Station. The location is no stranger to the silver screen.
The Jackie Robinson Biopic "42" starring Chadwick Boseman and Harrison Ford used it as the setting for the New Orleans airport during filming in 2012.
The distinctive flooring, ironwork, lighting, and paint are hard to miss in "Black Widow," and if you were around downtown during the filming back in September, you'll recognize the SWAT officers that were seen around the area.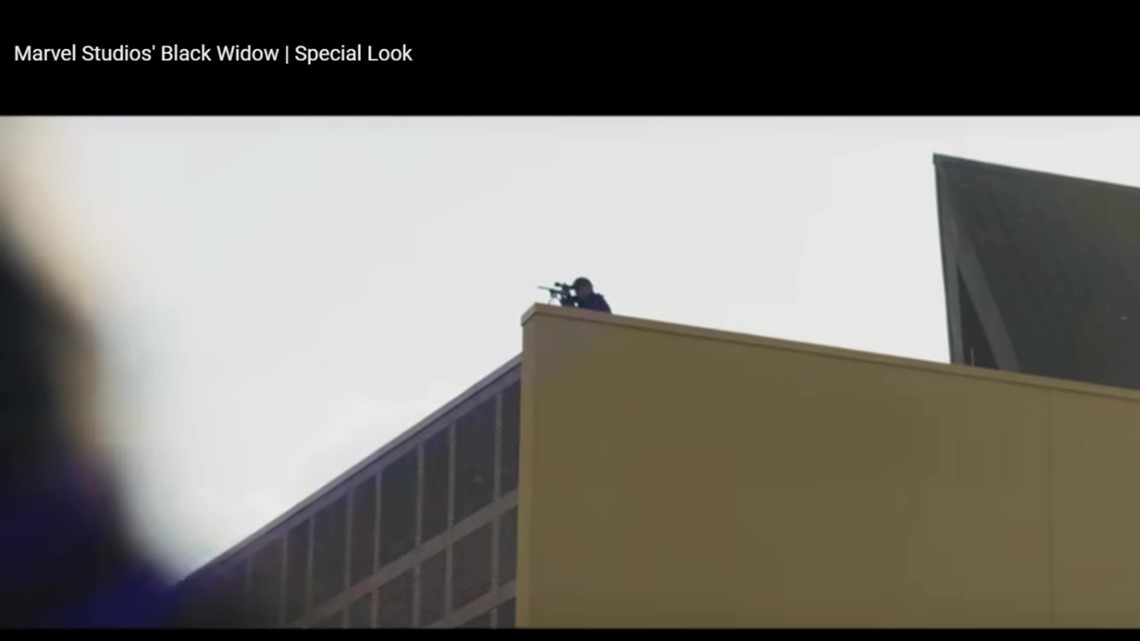 The Terminal Station's neighbor, the Tubman African American Museum also makes an appearance in the same sequence of shots. There's a quick flash of a sniper on a roof.
The Tubman's distinctive yellow paint and unusual triangular black dome are easy to spot if you look closely.
You can see the entire trailer, including the three Macon scenes here:
Being in the trailer is no guarantee that Macon will appear in the movie. Sometimes scenes that are used in promotional materials end up getting cut before the movie is released.
During filming here there were some reports that actor William Hurt was also spotted in Macon. He plays Thaddeus Ross in the film, but we'll have to wait for another trailer, or the film release to see if any of his Macon scenes make the final cut.
STAY ALERT | Download our FREE app now to receive breaking news and weather alerts. You can find the app on the Apple Store and Google Play.
STAY UPDATED | Click here to subscribe to our Midday Minute newsletter and receive the latest headlines and information in your inbox every day.
Have a news tip? Email news@13wmaz.com, or visit our Facebook page.