A Macon toddler is celebrating his 2nd birthday in the hospital.
Terrion Rice was shot Thursday at a home on Ayers Road.
According to the Bibb County Sheriff's Office, Terrion was out on the porch when a 16-year-old inside the home was playing with a gun.
The bullet hit him in the stomach and he was taken to the Medical Center, Navicent Health for treatment.
PHOTOS: 2-year-old Terrion Rice in hospital after shooting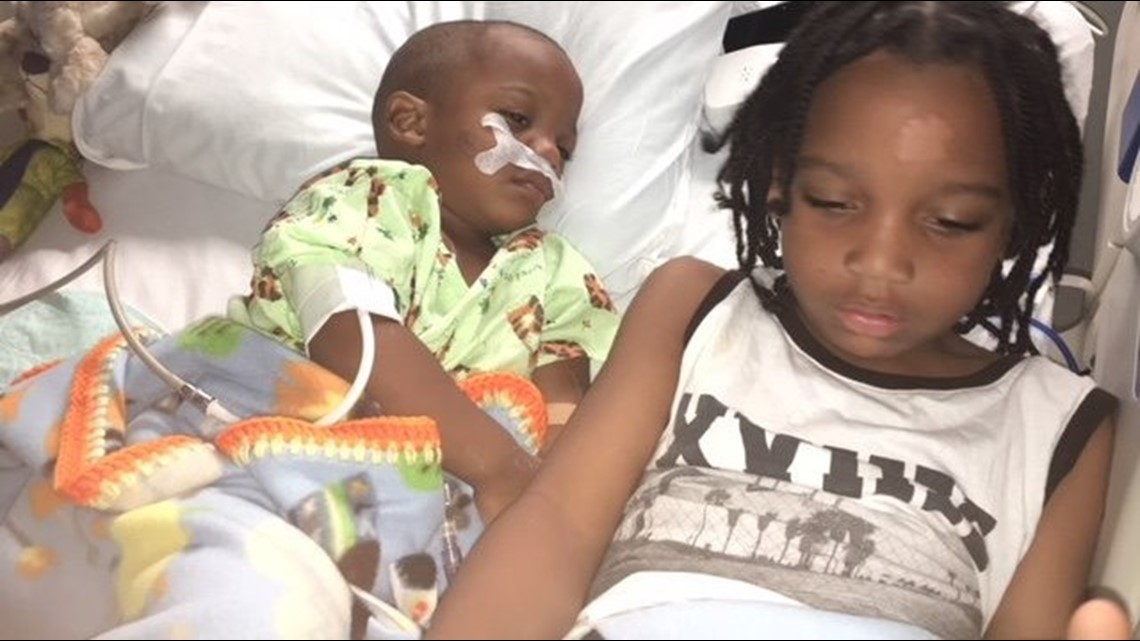 Throughout the day, family and friends have been stopping by the hospital dropping off gifts to the toddler as he rests.
After going through a successful surgery, his father, Terry Rice, said the focus now is nursing his son back to health.
"They're going to observe him and make sure he has no infection or any leakage from them having to sew him back up. He probably got about a good week in here. Hopefully, we're home a little sooner than that but we're going to let them take their time and let them do what they have to," said Rice.
Terrion's dad says the family knows the boy by his nickname, "Tap."
"Uncle Jeffrey gave him that name -- he used to call him 'Tappion,' so he couldn't say Terrion, so Tap just stuck," Rice said.
Though he's in a lot of pain, Rice says his son's surgery was successful and he should be home within the week.
"Hopefully he'll be home sooner than that but we are going to let them take their time and do what they need to do," Rice said.
His dad says it could have been a lot worse. Terrion's family says the support from the community is helping his get through this difficult time.
"I appreciate all the prayers. I appreciate all the thoughts and concerns. Me and the family are doing good, Terrion is doing good, and God is good," Rice said.
Rice says surgeons removed about a pencil-sized length of Terrion's intestines.