On Halloween morning, the Monroe County Sheriff's Office will posts signs in sex offenders' yards.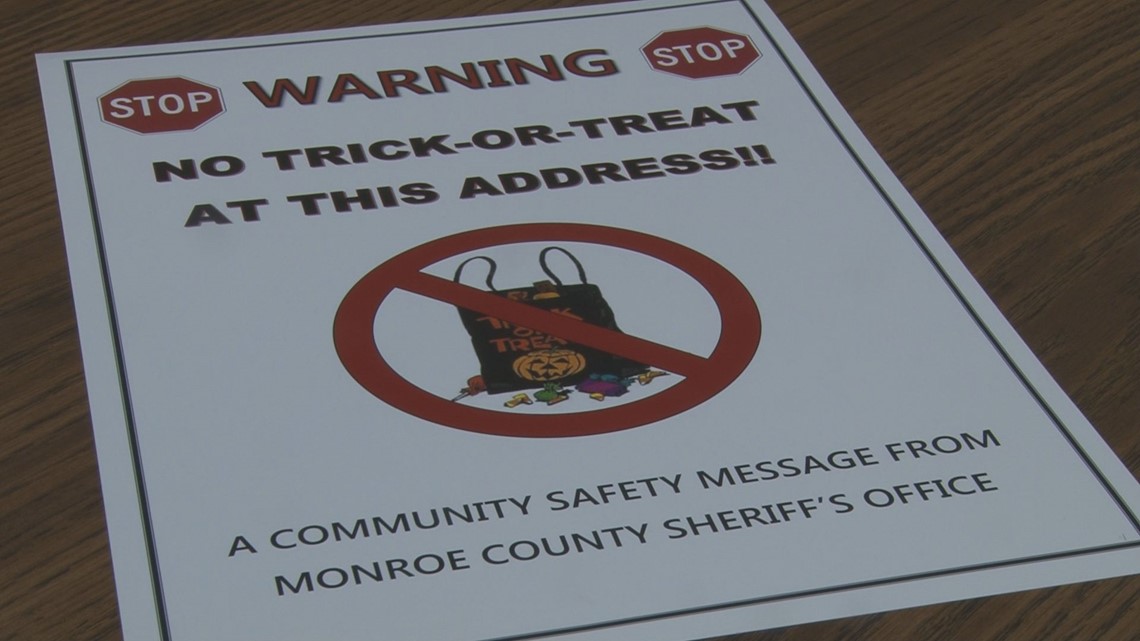 April Waddell is a mother of three, and she's taking her youngest daughter trick-or-treating.
"You never know nowadays what you come across, but I always make sure my daughters right there with me. I walk with her to the doors," Waddell said.
Waddell says she fully supports the sheriff's office's decision on placing signs in sex offenders' yards.
"It makes us aware of what's going on in our community and who is here in our community," Waddell said.
The Sheriff's Office says there are 65 registered sex offenders in Monroe County, and Deputy Marilynn Fitts says they have two options on how they can spend the holiday.
"What we do is we either place one of these signs out in front of people's houses that are registered sex offenders, and we give them the option of either having one of these signs in their yard or coming up to the Sheriff's Office," Fitts said.
Those who choose to spend it in the lobby will be requires to stay there from 5 p.m. to 10 p.m. on Halloween.
The Sheriff's Office plans to put up 38 signs this year, and Lawana Shannon thinks it's a great idea.
"That's a good thing to me, to know where not to take my kids because this person is harmful to kids," Shannon said.
One sex offender in Forsyth said he was on the list from a charge he got when he was 17. He said the sign doesn't give a fair judgment on the man he has become today.
The Sheriff's Office will remove the signs the day after Halloween.