ATLANTA -- Police have arrested a man accused of transporting nearly 50 pounds of edible THC gummy bears and 100 grams of marijuana in the metro Atlanta area.
According to Atlanta police, at approximately 6:30 p.m. Tuesday, officers encountered a vehicle with a stolen tag in the area of 1801 Howell Mill Road.
As officers attempted to initiate a traffic stop, the driver exited the vehicle and fled on foot.
Police immediately canvassed the area and located the suspect, identified as 31-year-old Walker Berryhill.
PHOTOS: Nearly 50lbs of edible THC gummy bears recovered near Lenox Mall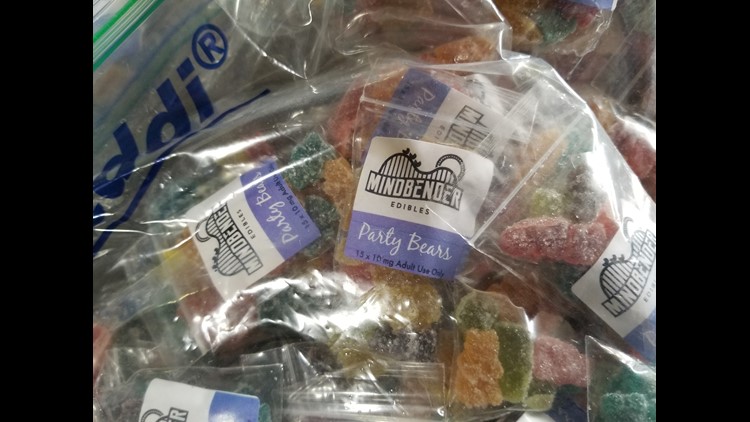 A search of the vehicle yielded a significant amount of narcotics, cash and a stolen handgun, police said. During the investigation, it was also discovered that the vehicle had been reported stolen out of Hapeville in May.
Berryhill, of Forest Park, was charged and transported to the Fulton County Jail.