The buzz is building as Netflix film crews prepare to travel to Macon for the next few weeks to shoot Ron Howard's new movie.
Film crews have already started scouting buildings for the upcoming Netflix film, "Hillbilly Elegy," based on the book by the same name.
The filming starts July 15, but people walking downtown might start seeing some changes before then. The film crew is making alterations from one end of Poplar Street all the way to the other.
Crews will use places like the bridges on Poplar Street, the old Subway on Vineville Avenue, and the Shadow Sound Studio on Third Street.
It's something some business owners have seen before.
"I've worked with several different film crews over the past 10 years or so that have come to Macon, but I'm excited that it seems to be picking up," said Joey Stuckey owner of Shadow Sound Studio. He says the Netflix crew is planning on turning his front lobby into a Radio Shack." We've had people here measuring doors, measuring walls."
Stuckey says he's heard some people think the movie crews are disruptive when they come to town, but he loves it. "I would be glad to deal with a little disruption if we can keep our city thriving," said Stuckey.
Kirsten West, who owns Gallery West, says the crew is planning on using her store as a "video village," like they did for the HBO series, "Watchmen." "They seem to be using us frequently, which is exciting."
West says last time, HBO turned her storefront into an ice cream shop, but as soon as they were finished, they put everything back the way it was.
"They had a cleaning crew come here -- professional cleaners -- and they made it better than before the filming," said West.
The filming wraps on July 22. Plans are to have everything back to normal and cleaned up by July 26.
Stuckey says he was able to briefly meet Ron Howard while they were scouting locations.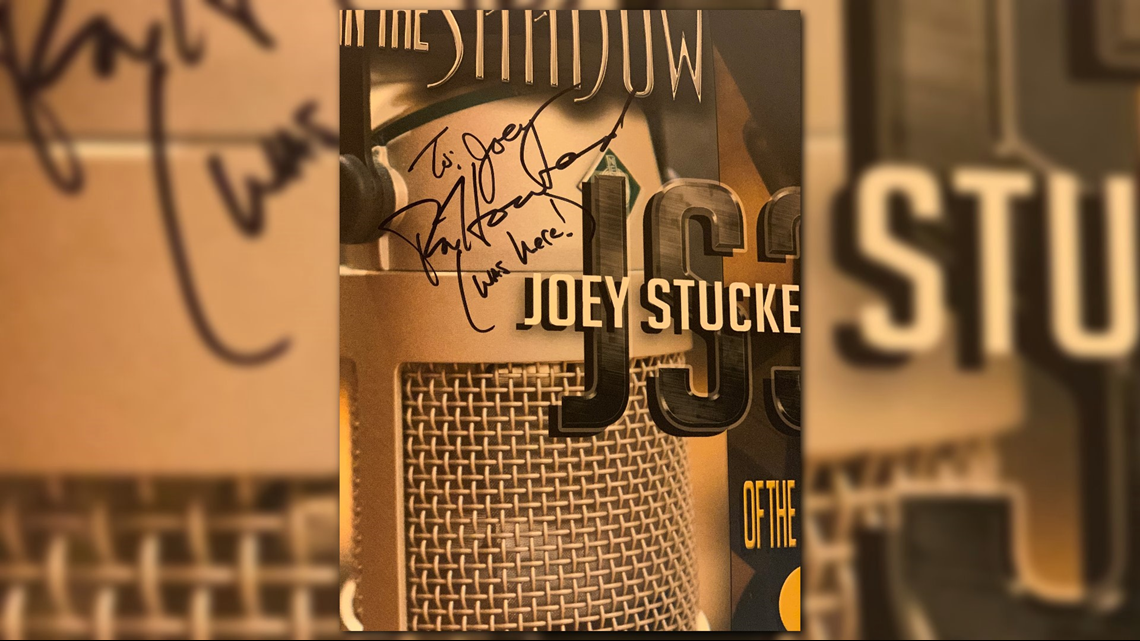 He could not pass up the opportunity to get an autograph. He says the award winning director signed it, "Ron Howard was here."