There's a new sign in front of the New Perry Hotel. What used to say "for sale" now says "under contract."
Angela Cuti, Debbie Vickers, April Tew, Melanie Murphy are the masterminds behind HALO Group -- a non-profit whose goals are to train, house, and employ adults at the hotel with developmental disabilities.
Since the 1800s, the building has been situated off Main Street and has seen many owners and customers.
"This building is absolutely beautiful and I think it has a special place in the hearts of a lot of people," says Cuti.
PHOTOS: New Perry Hotel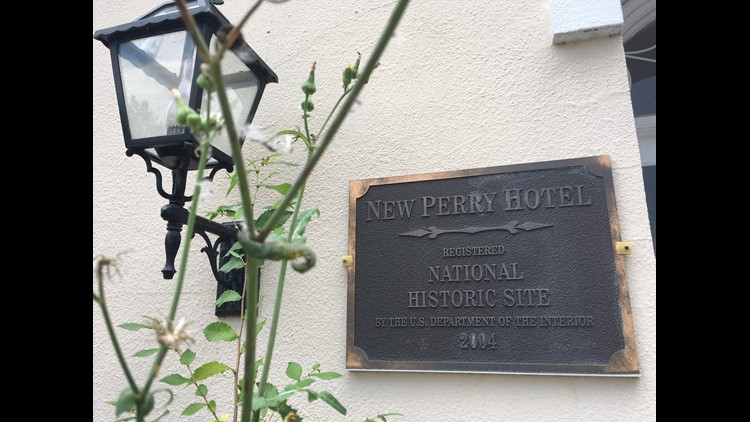 After a few years out of business, the hotel went back on the market in January, and this group of friends felt "called" to give it a new purpose.
"Its restoration and revitalization will provide a needed service and sense of nostalgia for the entire community," says Murphy.
"It's a great opportunity and a really great idea to make a great use of the building," says Cuti.
The women are also planning to reopen the restaurant inside the hotel, which will be staffed by those with special needs.
Tesa Shelton says this will give her daughter something to do after she graduates from high school.
"It's something to give her purpose, something to look forward to get up to each day, just to have a purpose," says Shelton.
And even though the project is in its very early stages, these women hope to bring a new purpose to the historic building and bring the landmark back to life.
To visit the HALO Group's website, click here.