The city of Warner Robins held its annual Independence Day Celebration, and it did not disappoint.
People filed into McConnell-Talbert Stadium, ready to celebrate our nation's independence, and Mayor Randy Toms made to sure to let everyone know what the celebration was all about. "The Fourth of July is about our freedom, right? And celebrating our freedom with our families," said Toms.
Debbie Goodvine came for the first time and said the city reminds her of home. "I love Warner Robins. I want to get around more, I want to learn the city more. I love it because it's pleasant and it, like I said, reminds me of home and I always see someone that looks like they're from home," Goodvine said.
The annual concert was opened by Central Georgia native Rebecca Howell, who rocked the stage and hyped the crowd up for headliner Better Than Ezra.
For Sophia Rumley, the concert was a perfect appetizer for the big fireworks show. "I usually come for the fireworks, but this is the first time in awhile, and I'm excited because she's such a good singer on the stage right now," Rumley said.
PHOTOS: Warner Robins Independence Day Concert 2019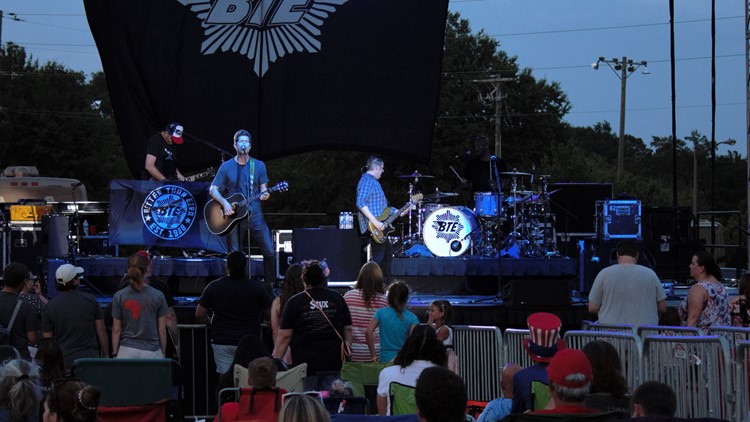 Rumley also thinks the celebration is a great time to embrace the community as family. "I love community -- it's a great idea. People can just come together and become more unified and it's awesome. It's wonderful."
There was plenty of food to feed hungry stomachs, and people did their best to keep cool until the main event arrived -- the fireworks.
Everyone had a great time, both artists rocked the stage, and the fireworks were beautiful. The celebration set the perfect precedent for the Fourth of July holiday.