When President Donald Trump and the First Lady Melania stopped in Macon, the American Red Cross Distribution Center was their first stop. The president spoke to representatives from FEMA and the Secretary of Agriculture, Sonny Perdue.
Volunteers with the American Red Cross greeted President Donald Trump and First Lady Melania with a round of applause Monday evening.
PHOTOS: President Trump surveys storm damage in Central Ga.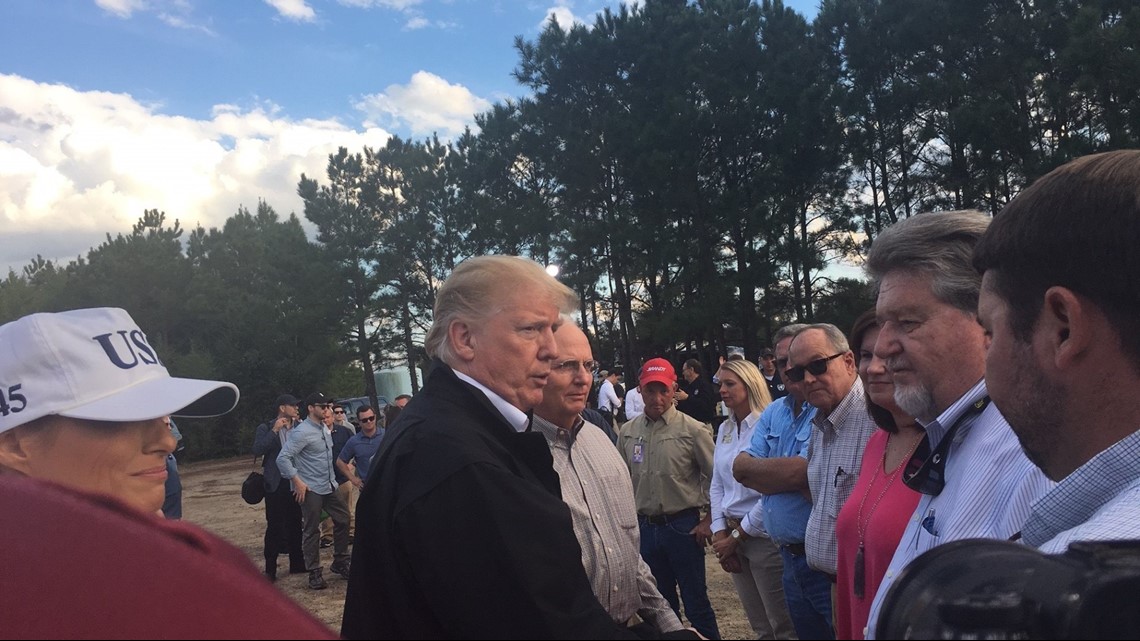 "You are incredible people, you've done an unbelievable job," President Trump said.
"It was their effort in helping people through Hurricane Michael that he wanted to recognize. Hana El Gamal is a new volunteer and says the damage was a lot to take in.
"They don't have power. Obviously, water supplies are cut off and some people's homes were lightly damaged," said El Gamal.
The president shook El Gamal's hand as he walked in.
"It was really great to hear from him and his administration that they have our back and are in partnership with us," said El Gamal.
The American Red Cross says 30 to 40 teams are out daily preparing food to feed people. Julie Maloney says it's about the people.
"You just want to give them your best to get them back on their feet and know that there are people out there that care about them," said Maloney.
The Red Cross says their work is far from done. It may take weeks to finish the job.