President Donald Trump and First Lady Melania Trump arrived at Robins AFB in Warner Robins, Georgia, on Monday to look at damage caused by Hurricane Michael last week.
Air Force One arrived just after 4 p.m. and then Trump will immediately depart to various locations around the region, though the exact areas were not released.
PHOTOS: President Trump surveys storm damage in Central Ga.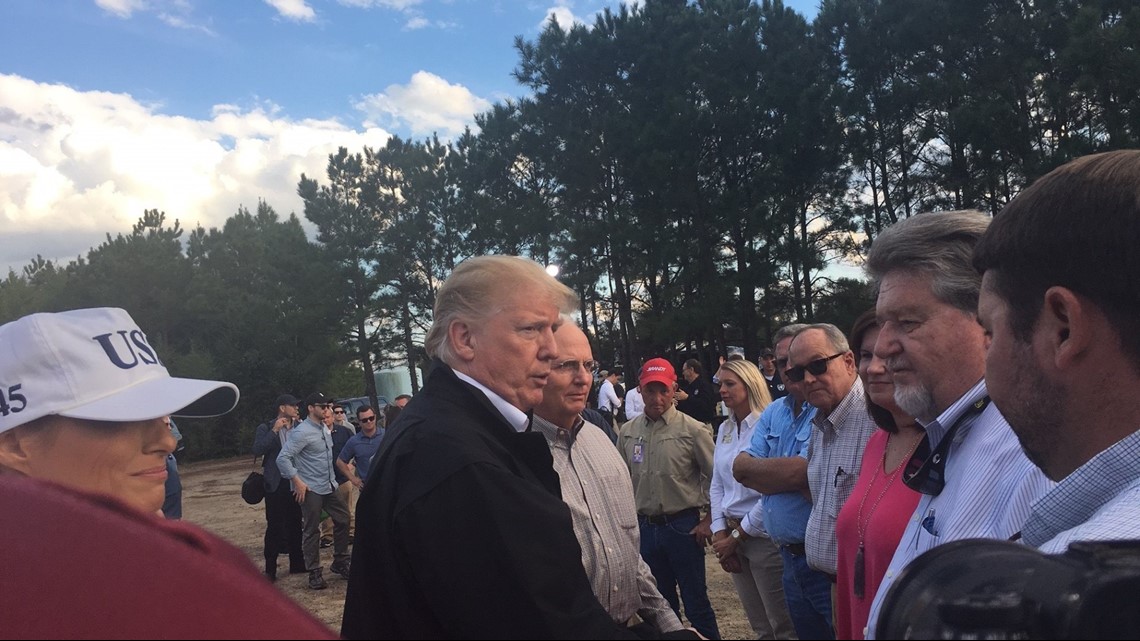 The Bibb Sheriff's Office says drivers should expect to see road closures or delays around rush hour on I-75 and Highway 247.
MORE INFO: Trump's visit to Central Georgia will cause road closures, delays
RELATED: Hurricane Michael donations should be cash — not goods — to vetted agencies
Areas in Central Georgia and south Georgia, like Cordele and Albany, were hit particularly hard by Michael. At this time, around half of Crisp County is still without power and entire crops of cotton and pecans were destroyed.
RELATED: Tyson Foods hands out meals, chicken to people without power in Cordele
Georgia's only known fatality from Hurricane Michael happened down in Seminole County, where 11-year-old Sarah Radney was killed when a tree fell onto her home. Damage was so extensive that it took several hours to recover her body.
MORE INFO: 11-year-old girl killed by falling tree when Hurricane Michael hit Georgia identified
As of Monday afternoon, the nationwide death toll from Michael is at least 18.
RELATED: Michael claims at least 18 lives, including 11-year-old girl and firefighter