MACON, Ga. — One day after Georgia State Patrol fired 30 troopers accused in a cheating scandal, another state agency has also opened an investigation. The Georgia Peace Officer Standards and Training Council says they'll decide whether to revoke those former officers' POST certifications.
Officers need that certification to work in law enforcement in Georgia.
Firing the entire class of the 106th Trooper School means that there are now 30 fewer officers on the road, and that all the taxpayer dollars that went into training those cadets was wasted.
But some money may be headed back to your pocket if you received a ticket from one of the officers in the cheating scandal.
At Wednesday's news conference, Georgia Public Safety Commissioner Colonel Mark McDonough said those troopers cheated on an online exam that covered how troopers should operate roadside speed detectors.
McDonough says those officers wrote more than 130 speeding tickets before being fired and that his agency contacted courts across Georgia about those citations.
Macon-Bibb Solicitor General Rebecca Grist says ethically, any good prosecutor will throw the tickets out.
"Any prosecutor in the state is going to go and figure out if they have any of the tickets from any of these officers, and I will do the same thing, too. That will be simply to pull them and dismiss them without question," says Grist.
Grist says, as far as she knows, none of the 30 troopers wrote a ticket in Bibb County, but if you think your case might be one of them, you should contact your local court.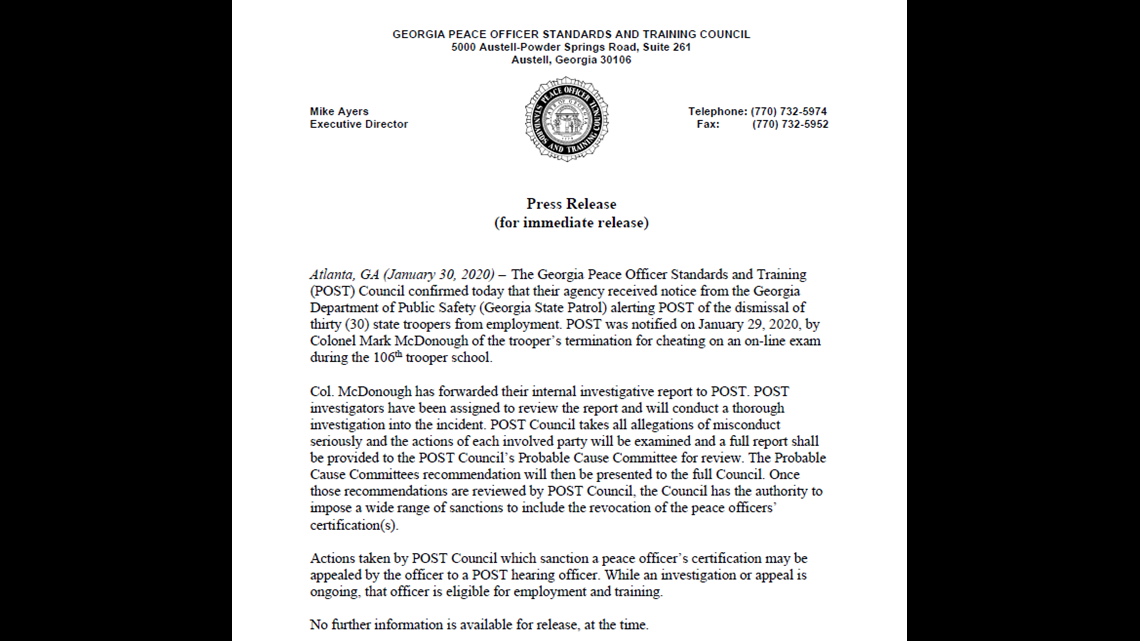 STAY ALERT | Download our FREE app now to receive breaking news and weather alerts. You can find the app on the Apple Store and Google Play.
STAY UPDATED | Click here to subscribe to our Midday Minute newsletter and receive the latest headlines and information in your inbox every day.
Have a news tip? Email news@13wmaz.com, or visit our Facebook page.