Raekwon Smith's mother finds strength to honor him during final high school milestone
<p>Peach County mother Erica Smith is preparing for one last high school milestone without her son. The grieving mother shares how she's finding the strength to walk for his high school diploma. </p>
The sounds and ceremonies leading to high school graduation are usually an exciting moment for students and parents alike. For one Peach County mother, it's a moment for which she has to prepare. Erica Smith is taking the walk to receive her son's high school diploma.
"There is... there's a bittersweet feeling... that I have to go and get his diploma for him," says Erica.
Raekwon Smith's family had plans for a big celebration at the end of the school year. Erica would be celebrating her 23rd class reunion from Peach County High School, and her son was a senior set to follow in her footsteps. To top it off, Raekwon would turn 19 years old on May 20th -- the day after graduation.
"I did make the statement to him at the beginning of the year that we were going to walk across that stage by any means necessary, and he gave me this look. I said, 'You're going to walk for us. This diploma is all of ours.'"
Nine months ago, those plans all changed when Raekwon and three of his classmates were in a single-car wreck. The teens were on their way home from a senior pool party hosted by Peach County's head football coach. Smith lost control while driving around a curve on Moseley Road and the vehicle flipped. Smith was killed and passenger Randy Williams suffered serious injuries that left him paralyzed.
"God doesn't tell you how long someone will be in your life -- you just don't know," stressed Erica. "And I had no idea that when I said we are going to walk across that stage that I was going to have to walk across that stage for him."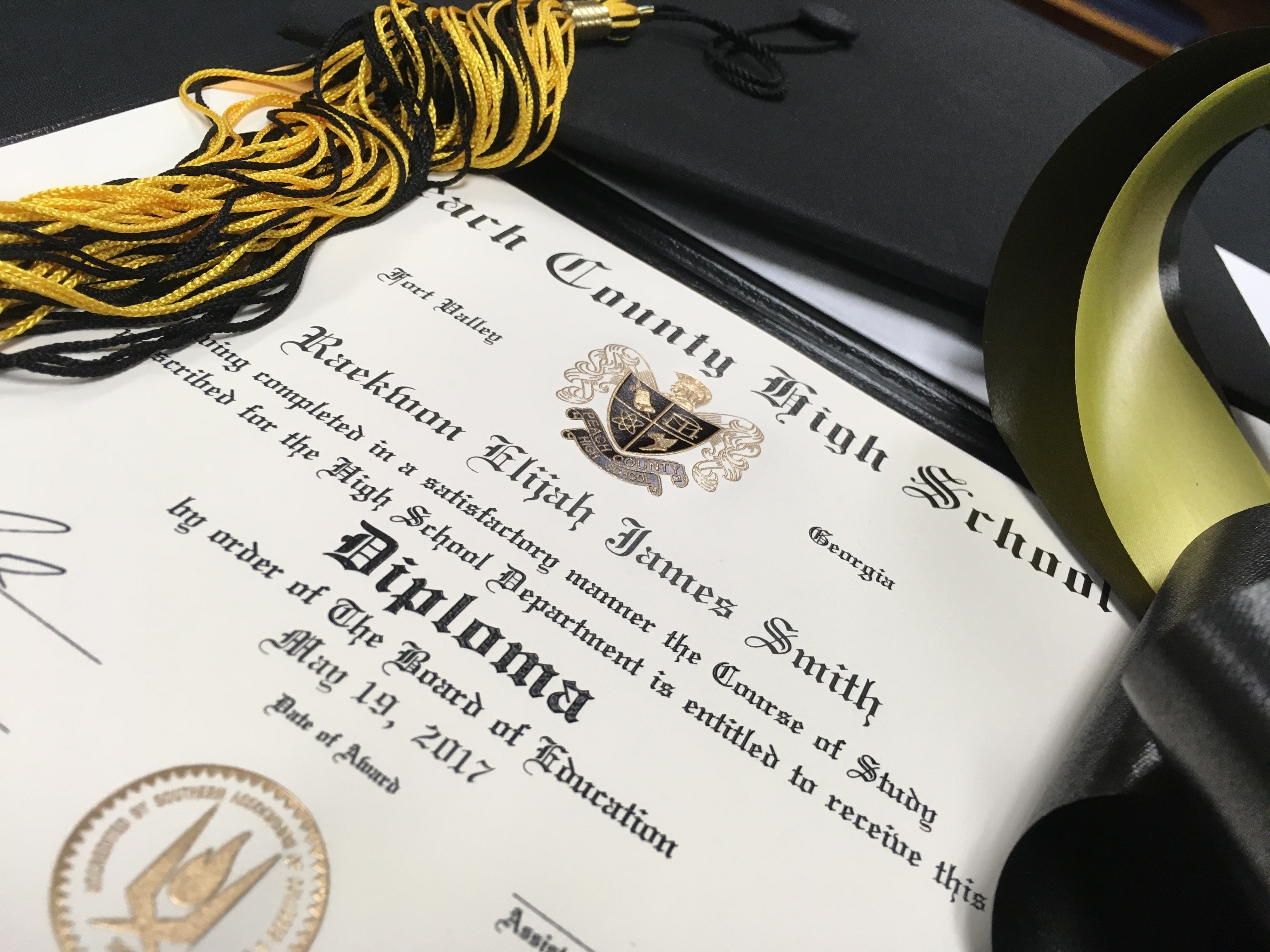 It was on the Peach County High School football field where the four friends bonded as teammates. The Trojans say this past season was a growing experience both on and off the field.
Eric Robinson Jr., a passenger in the car, says the start of senior year was rocky. " It was kind of hard at first-- not seeing him every day. He was in most of my classes, but you know how life is, and we just got to keep going and you got to respect every moment of life."
Ejuan McKellar was in the car and avoided serious injuries. McKellar says though it was hard, the teens managed to support each other through a difficult time. "We were all great friends, so we knew how to help each other get through it."
For Randy Williams, the tragic loss of a friend and his personal battle after the wreck gave him a different push he needed in life.
"A lot of things have changed, like I didn't want to go to college. I wanted to go to the Army, but now I feel like I want to go to college," says Williams. He says since that night in August, he's matured and grown stronger --mentally and physically.
Raekwon Smith remembered
Although a new chapter is on the way, the month of May is not a time that Raekwon's mother or friends were looking forward to. This year marked Erica's first Mother's Day without her son -- and the day after Peach County's graduation would've been his 19th birthday.
Erica says although her time with Raekwon was short, she's grateful God gave her the opportunity to experience motherhood. "I look at him as my miracle -- my joy. I'm just thankful for those 18 years and 3 months God gave me with my 'chocolate star.'"

As graduation day draws near, Raekwon's friends and family will honor him on the football field one last time -- not for game day, but to receive his high school diploma.
"I'm very thankful that I have my faith because it's holding me together. I know he's in a better place, but my thing is... I miss him."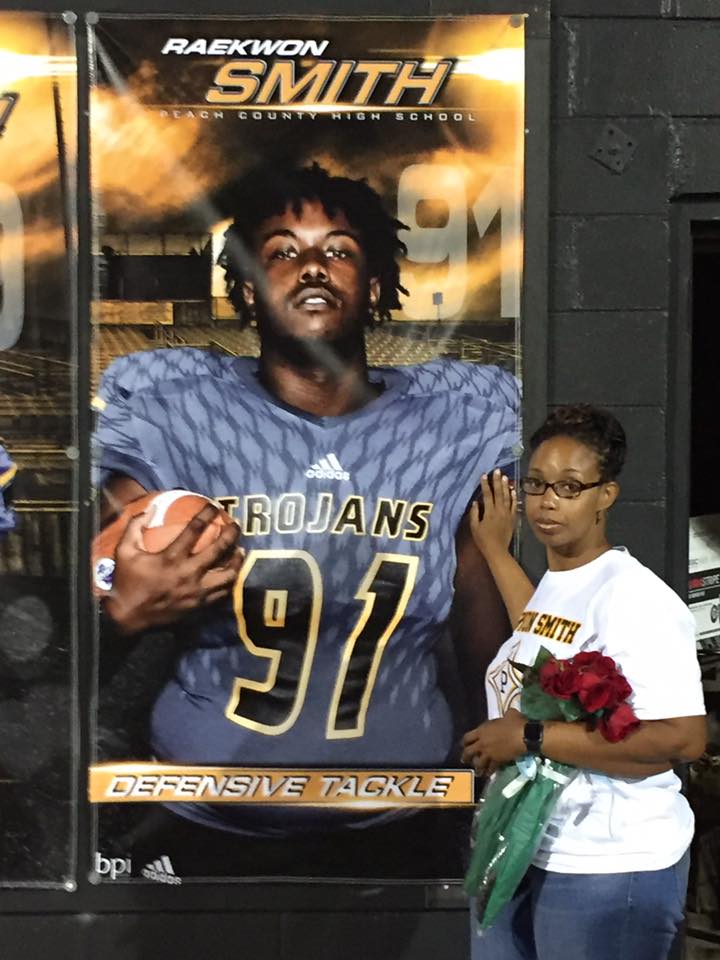 Peach County High School's graduation will be held Friday, May 19th at 7:30 p.m. at Anderson Stadium.