Rigby's Entertainment Complex's new water park is set to open this next month after a year and a half of construction.
On Friday, Rigby's welcomed contest winners for the most expansive testing of the new park to date.
Children and their parents were able to try out the new slides and features for a few hours.
Gracie Rigby, a manager at the Complex, said they plan to open by mid-July at the latest depending on testing and approval.
Rigby said the park is nearly complete as crews finish the lazy river and other housekeeping items.
Tickets to the water park will cost $25.99 a day for people over 42 inches in height and $19.99 for those under.
Rigby's Water World set to open by mid-July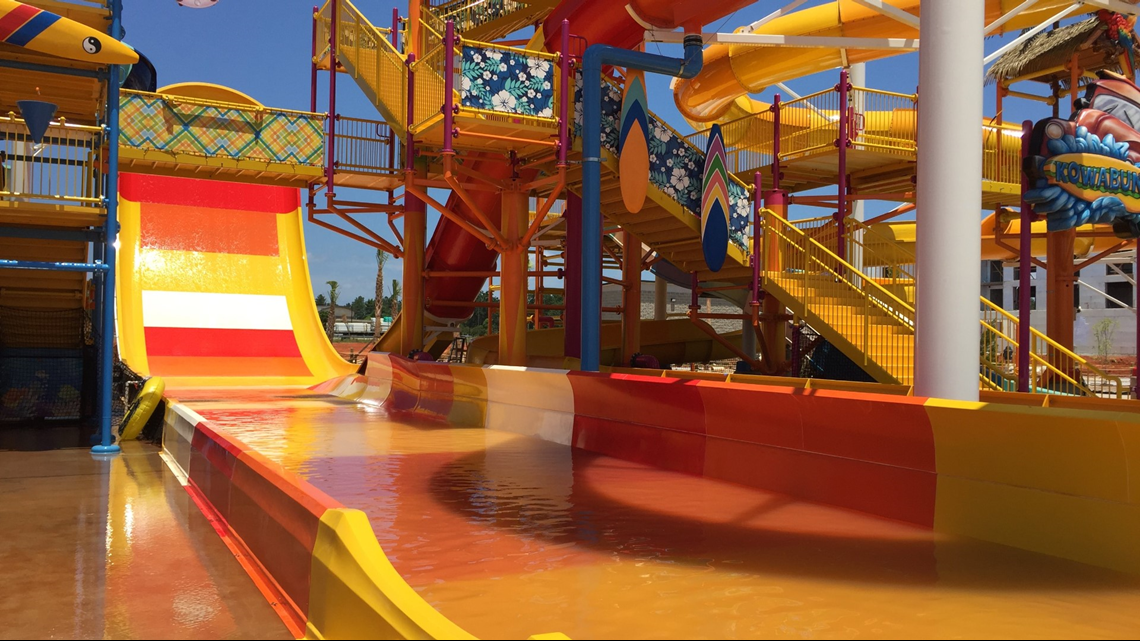 A season pass is $59.99 and Rigby said they will remain open until consistently cool temperatures in the fall.
Most of the slides have a height limit of 42 inches, the inner tube slides have a somewhat higher height requirement.
The water park has been highly anticipated for some time now, materials first arrived at the site in January of 2017.