MACON, Ga. — From Sunset Boulevard to Poplar Street. This week, film crews are in downtown Macon shooting scenes for a new Ron Howard film.
You might know him as Opie Taylor on The Andy Griffith Show, which airs on 13WMAZ weekdays after our 5 p.m. newscast.
It's called "Hillbilly Elegy," and is based off a book by J.D. Vance about growing up in the Midwest with Appalachian roots.
New signs are popping up along Poplar Street this week, but they're not permanent. They're just part of the Netflix movie set.
The props and paint jobs around town are attracting a curious crowd.
"It's a good thing to have something like this going on," says Macon man Darren Turner. "It's nice seeing people that you haven't seen before. It brings more people to Macon and makes it better for us up here."
Trailers are parked outside Terminal Station, and they might be the dressing rooms for the lead actresses. IMDB says the film stars Glenn Close and Amy Adams.
Viewer Emma Darnell ran into Adams at Piedmont Brewery on Third Street on Sunday night.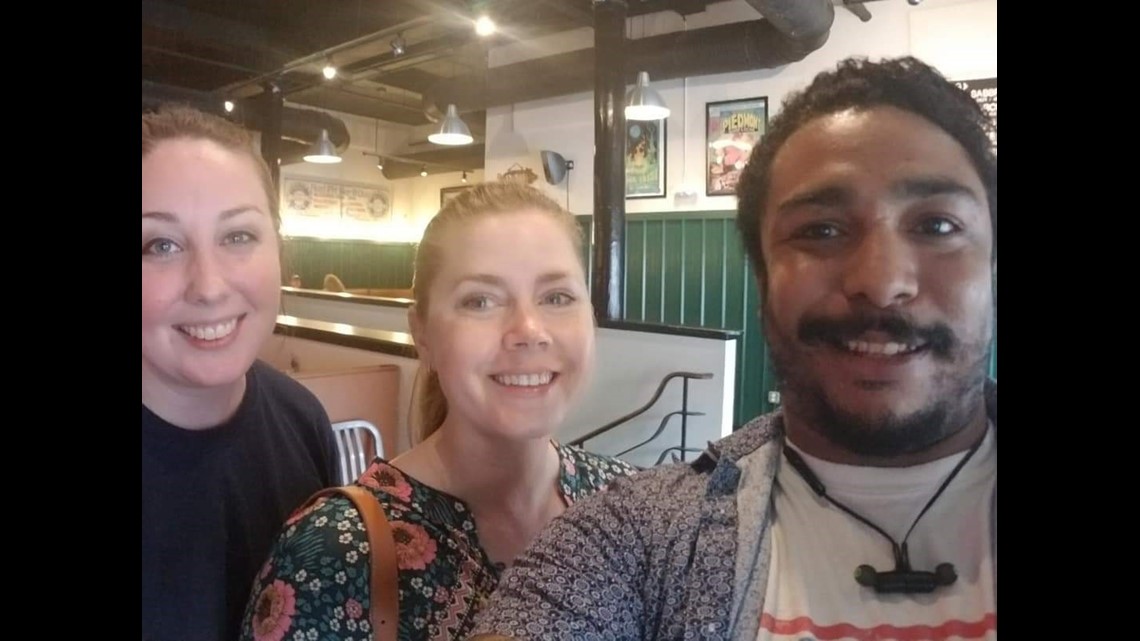 Down the street from Piedmont, you'll find Lee Clack at Kudzu Seafood Company.
"I think it's great. I mean, I love having people here," says Clack. "They built a Radio Shack across the street from us, so that brought a few gawkers."
Clack is in the process of expanding his restaurant to a new location on Poplar Street.
"It is an inconvenience with the construction guys being able to get in and out as easy, but the film crews are also working with everybody to make sure it's not hurting business," says Clack.
Filming is expected to wrap next week on July 22, and downtown should be back to normal by July 26.