In the multi-Oscar-winning movie "Slumdog Millionaire," she played a preadolescent girl forced forced into prostitution in India.
Now, Tanvi Lonkar's a student at Georgia College in Milledgeville and wants to bring her talents from the big screen to art galleries.
Nicole Butler spoke with Lonkar about where her passion comes from and how she hopes her work can affect women's lives across the world
Tanvi Lonkar is getting to work -- not on a movie set, but in the art gallery.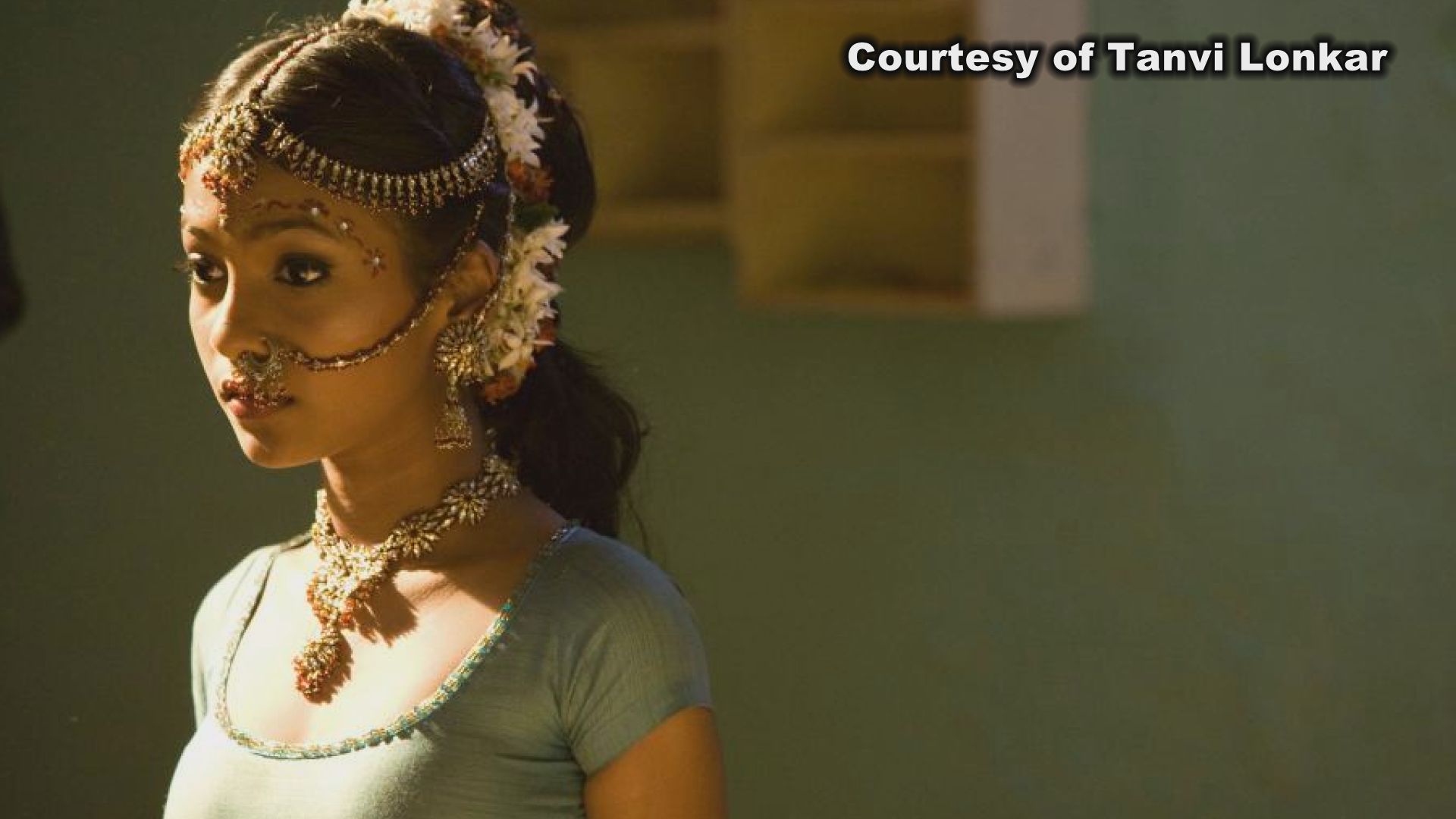 She was an actress in "Slumdog Millionaire," playing the role of a young girl forced into prostitution.
"That experience has changed my life," Lonkar says.
Playing the character at 11 years old, Lonkar says once she was old enough to realize what her role meant, it ignited a fire within her to make a difference and give women a voice.
"I got really mad at the world. I was really angry. That really affects me on deeper level and sometimes I'm just thinking so much about it and I was like, 'OK, what can I do?'" she says.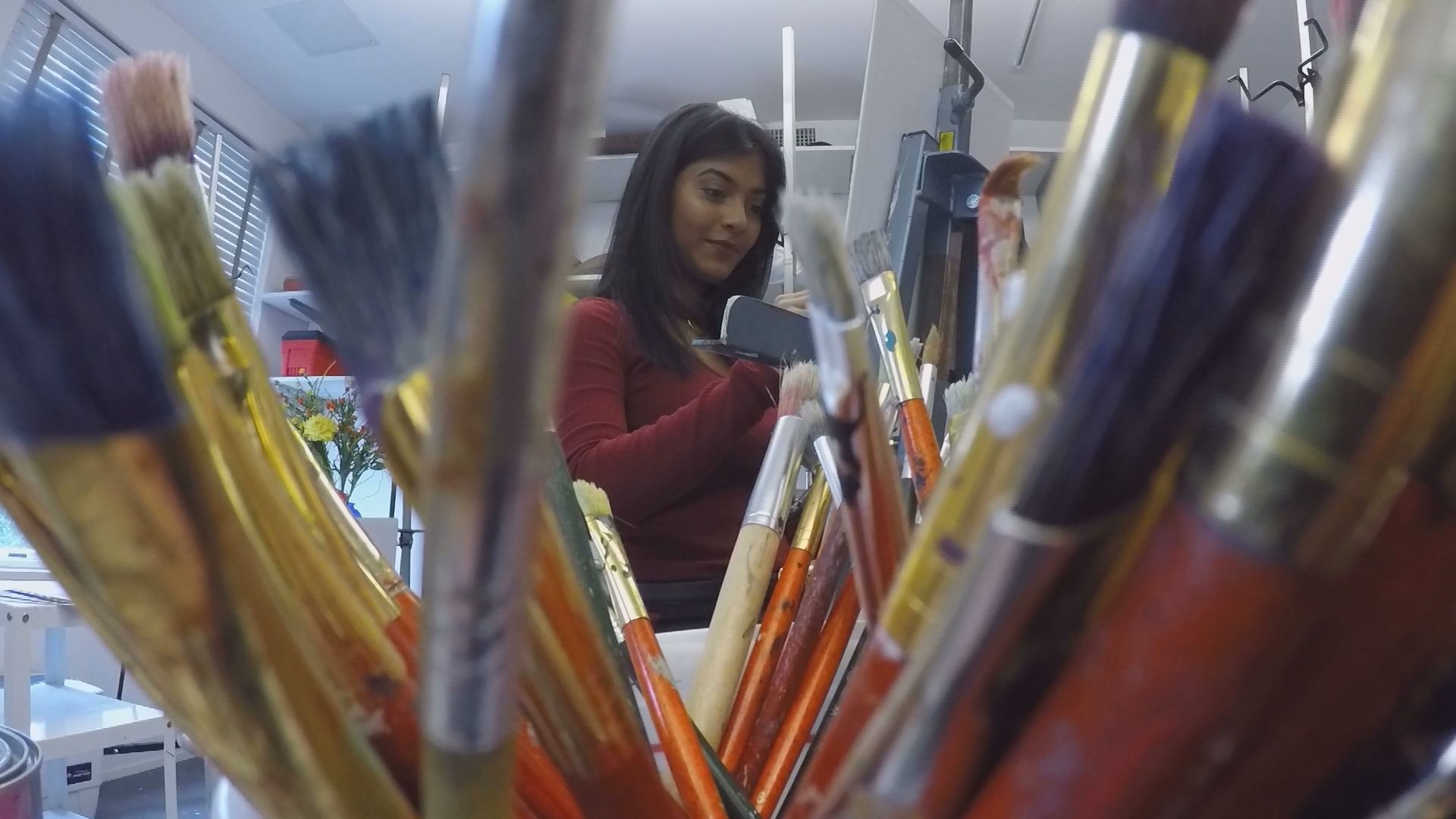 Dipping into the paint, Lonkar was asked to paint a series on something she is passionate about, and she chose to paint women from around the world.
"I wanted to capture these beautiful women from different cultures and I wanted to show them in my painting looking confident, looking straight at the viewer," she says.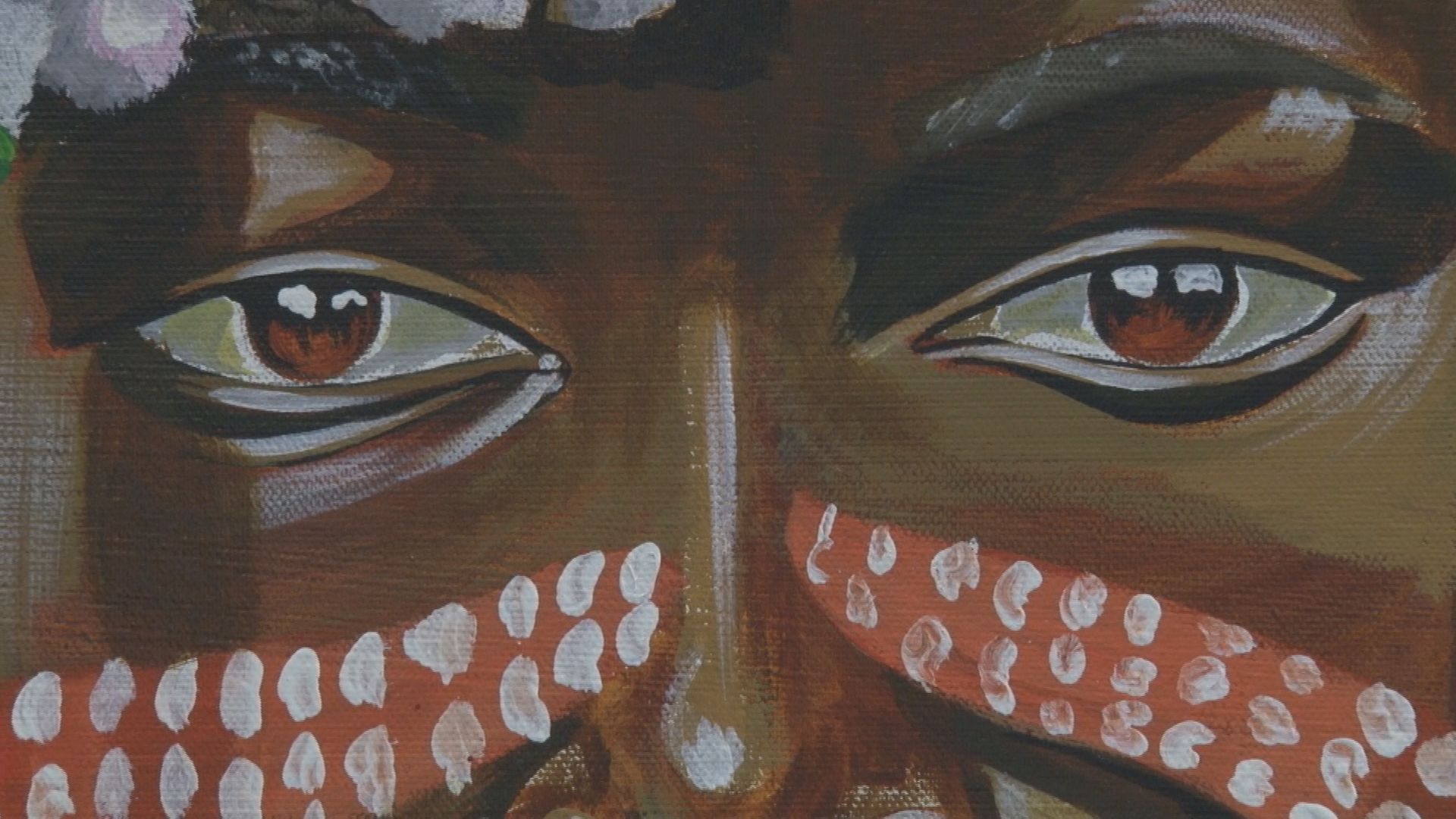 She says the eyes will captivate you.
"I feel like no matter where you're looking at from the painting, she's looking at you and she's like trying to tell you that, 'I'm there in the world,'" Lonkar says.
Lonkar says it's important to show that these women are not outcasts just because they don't fit the "norm."
She says her goal is for women around the world to be confident in the skin that they're in.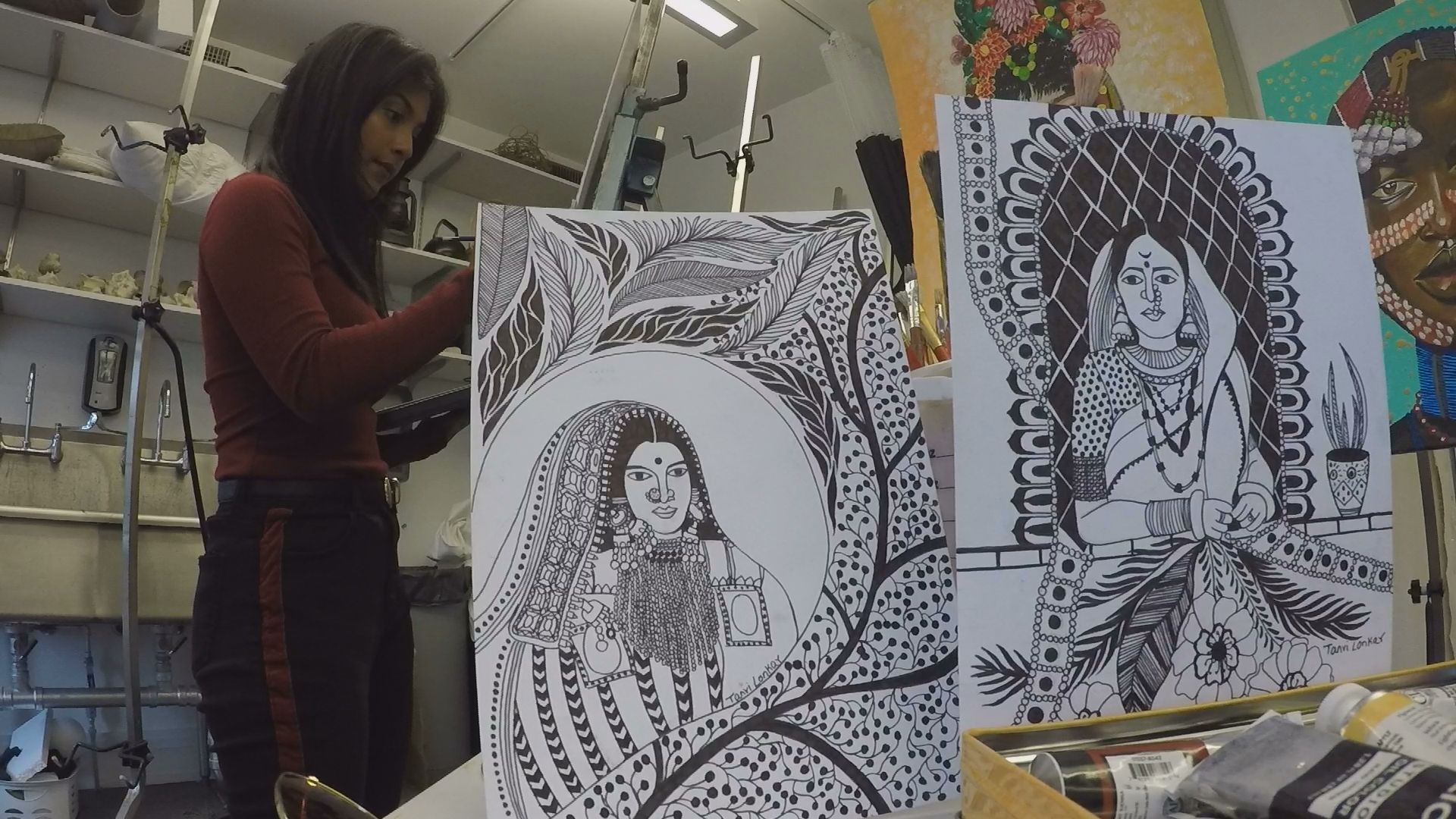 "Just 'cause I think if they notice it they will enjoy it and these women will be empowered in some subtle way when they look at themselves looking so confident in my paintings," Lonkar says.
She says she's found her passion, and hopes her paintings can help inspire others to find theirs, too.
Lonkar says she's not stopping after this class project, she wants to try to paint women of all nationalities so they can be inspired as well!
Her "Women of the World" series will be showcased for Women's History Month at the Georgia College Women's Center in March.