MACON, Ga. — Spring break is when students get a break from school, but that doesn't mean it's a break for parents. So, where can you send your kids when they are off from school in Macon?
The eight recreation centers in Macon-Bibb County are doing a spring break camp. It's for kids ages five to 15-years-old. The good thing is, is that each recreation center has different activities even if your child is over 15. Plus, if your child isn't on spring break the same week as the camp, the centers like Frank Johnson, Delores A. Brooks, and Rosa Jackson have activities that cater to their community's needs.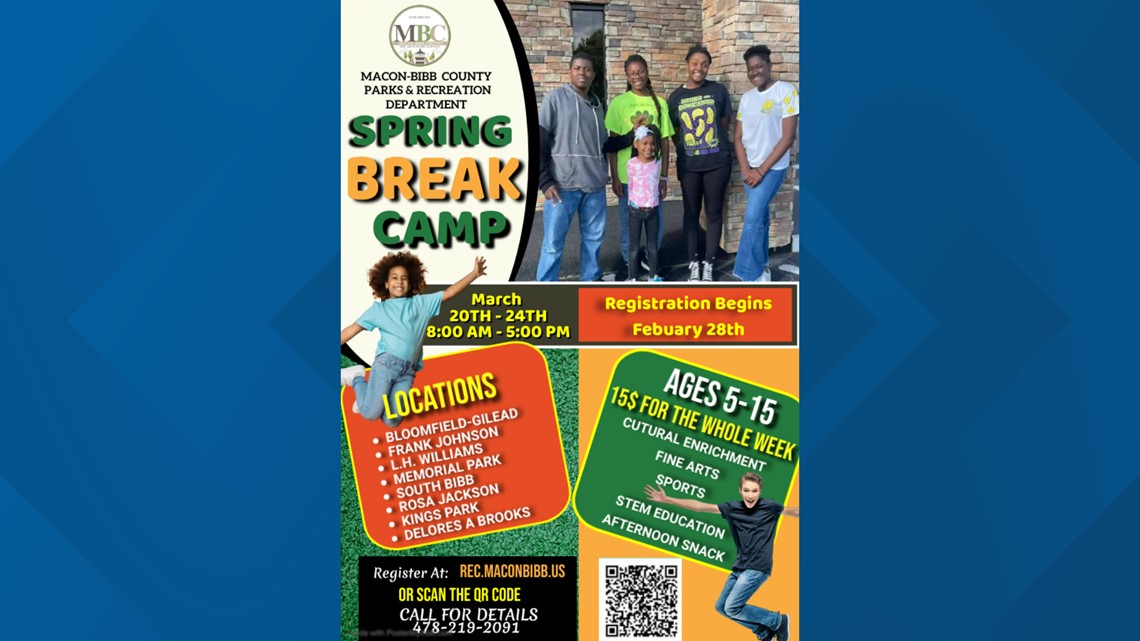 From March 20-24, your child can participate in STEM activities, sports, and other adaptive learning programs.
Natalie Allen with Macon-Bibb County Parks and Recreation says the camp is very affordable.
"It's only $15 so it's very affordable for all families to join. We do have STEM, we do have learning acceleration, enrichment, team sports, we also have team building, and we have a lot of instructors such as yoga and ZUMBA that are going to come in and do something great for the kids," Allen said.
With almost 300 kids participating annually, it's something you don't want your kids to miss out on. Allen told 13WMAZ they even have food for the kids.
For the price, kids can come and stay out of trouble. Allen says the rec center is using various activities to limit that.
"In Macon-Bibb County where we're dealing with seeing teen violence and increase of just kids out in the street and not having anything to do. We want to do something and provide those programs," Allen said.
Ellery Revills and his daughter were already on spring break when they talked with 13WMAZ. Revills says he took his daughter to Decatur, Georgia for a scavenger hunt at a bookstore and doesn't let the academics go away.
"A lot of reading, we do a lot of math on spring break. So her spring break is not quite a break," Revills said.
Revills says he likes that the camps have some educational aspect to them and would send his daughter to them too.