Severe thunderstorms moved through Central Georgia Thursday evening. Wind gusts brought down trees in a few places and some people lost power.
Your severe weather photos 6/20/19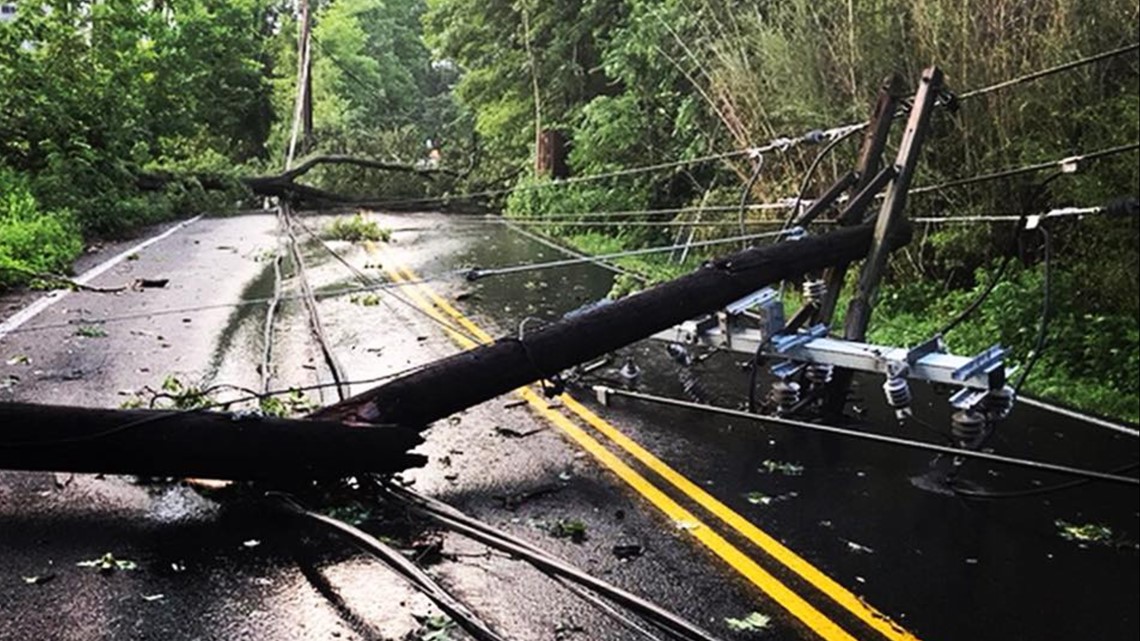 Viewers say multiple trees went down on Lite-N-Tie Road in Gray.
Monroe County EMA director Matt Perry says 30-40 trees are down along Rivoli Drive in Monroe.
Baldwin County EMA reported trees down on Highway 49 at Forest Hill Road.
A viewer says a tree fell between his trailer and the trailer next door on Elam Road in Gordon.
Crisp County EMA says 4-5 trees were down and there was a power outage. Damage located in one area on Highway 300 and Cemetery Road.
A tree fell on a power line on Joycliff Road in Jones County, right past the intersection of Camp Joycliff Road. A sheriff's deputy on the scene said road was blocked for over an hour. Power crews showed up just before 6:30 p.m. and removed the tree.
Tri-County EMC reported 2,165 people without power in Jones County.
A Severe Thunderstorm Watch was in effect for Central Georgia until 10 p.m.
RELATED: After a Stormy Afternoon, We Look to Quiet Down for Tonight