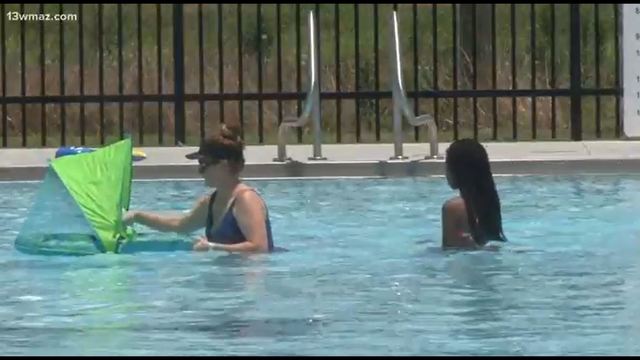 Hopping in the pool is the perfect way to beat the summer heat, but sometimes it can be a parent's worst nightmare.
"If a child gets into the water, unintentionally, it can be a life-altering scenario," Victoria Campbell, owner of Middle Georgia Little Swimmers said.
For nearly 20 years, she's been teaching people as young as 8 months old how to swim. She says getting kids comfortable in water as young as possible is key to prevent drownings.
"Drownings don't just happen to parents that are negligent," Campbell said. Sometimes it is the case, but it happens a lot of time to well-intentioned parents and caregivers where there's a momentary distraction."
She says there are a few things you can do to help keep your child alive.
Have effective supervision, making sure you're not just present, but your eyes are on your child every moment.
Have a pool fence to prevent children from getting in without your knowledge.
Add alarms to doors and gates that access your pool.
Get your children swim lessons as soon as possible.
Learn CPR just in case your child does drown because every second counts.
Campbell says the biggest tip for parent's is don't let your children learn to swim with flotation devices.
"You're teaching them to be comfortable that they are not skilled in, so it's very important to teach safety and skills first before you try to make them love the water, because they can actually love the water to death," Campbell said.
She says it's up to parents to make sure their child is ready for any possible situation. Campbell says if your child is swimming, you should know how to swim, too. She says several places offer adult swim lessons.