Supporters say Macon's Ocmulgee worthy of National Park designation
It will take an act of Congress, but those most invested in Ocmulgee's history feel optimistic for its future.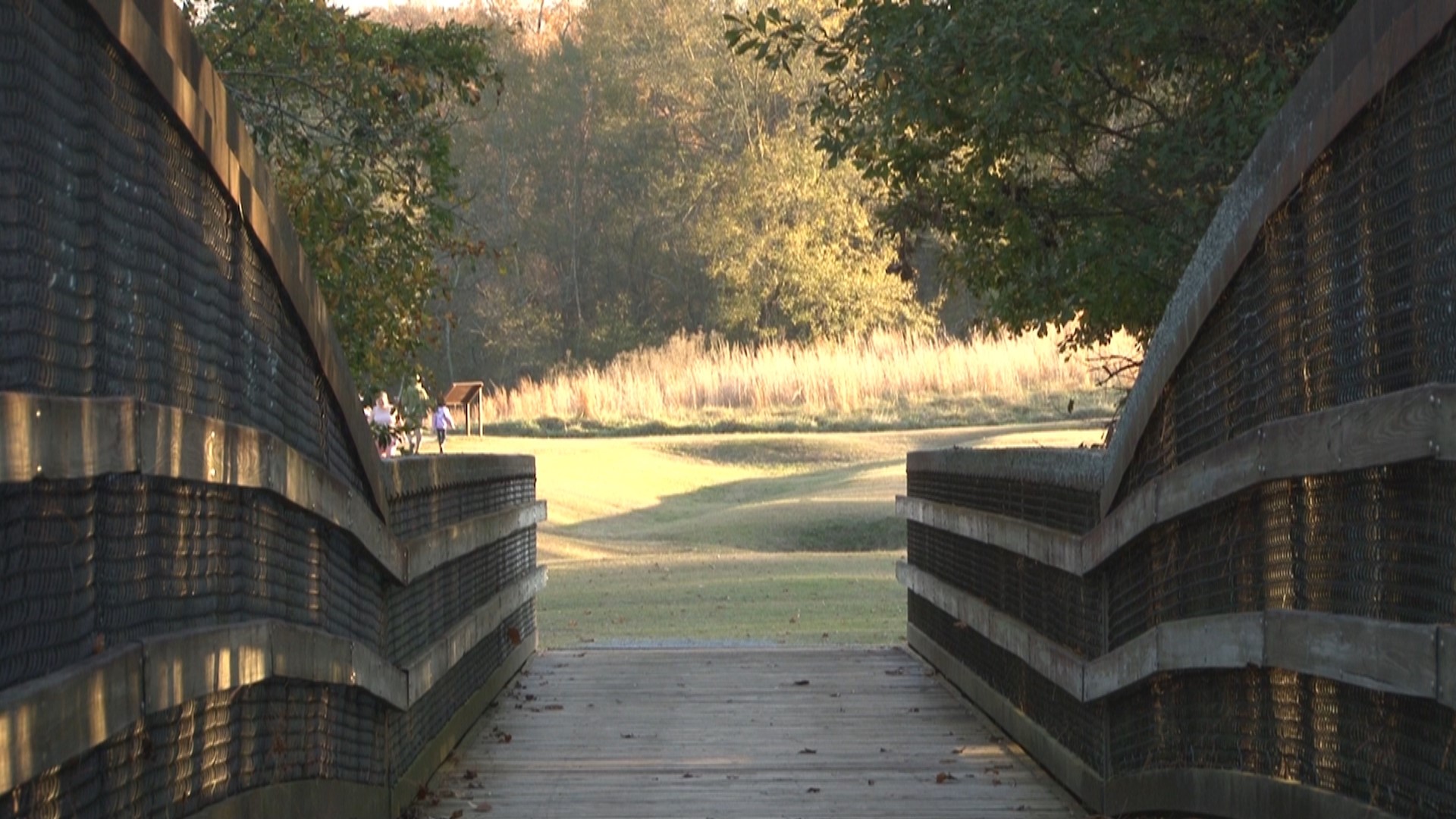 'A land that we were never meant to return to'
:
Ocmulgee's future is deeply intertwined with its past.
"Soon as you walk onto the grounds from the parking lot, you feel it -- the sacred nature -- even though you're not familiar with the indigenous folks that lived here at that time, you just feel it," said Greg Luna-Golya.
A stroll through the parking lot proves the pull to Ocmulgee is strong. Folks from as far away as Minnesota were here this spring, but locals also recognize the importance of having a National Historic Park here in Macon.
"If anybody has not been here, they really need to come here, because the history is very rich and it's very interesting," Kim Curtis said.
That history dates back thousands of years to a time when the Creek Nation called this place their home.
"Truly, you cannot tell the story of Macon without telling the story of the tribe. We were here first," Tracie Revis said.
Revis' connection to Ocmulgee is literally in her blood.
She was the first female Chief of Staff for the Muscogee Creek Nation and a direct descendant of the people whose civilization thrived on the banks of the Ocmulgee.
"What we have here, the 17,000 years of history here, is amazing. We study it all around the world, why not look in our own backyard, why not look in Macon, Georgia and what we have here?" Revis said.
The Indian Removal Act of 1830 forced the Muscogee Creek out of Georgia and into Oklahoma, a journey known as the "Trail of Tears."
While the tribe is now based in Oklahoma, this land in Georgia is still considered the home of the Muscogee Creek Nation.
Revis explained, "A lot of indigenous people, when they come to their homeland, when they look and don't see us, there's almost an anger that comes out -- a feeling that you've been erased from the landscape. What we're doing here in Macon is reversing that and bringing that imprint back to 3D, back to life."
"It's seeing the Nation's flag raised in a land that we were never meant to return to."
The flag signifies the partnership created by the Ocmulgee National Park and Preserve Initiative, a group led by Macon-Bibb County Commissioner Seth Clark, aimed at securing National Park status for Ocmulgee by partnering with its native people.
"My hope is we will get this designation because these lands are special enough and deserve it. It will allow this community to work with willing sellers. It will protect everyone's private property rights -- their hunting rights. It will bring the Muscogee Creek Nation -- after 200 years -- to the table as a co-manager of these cultural sites," said Clark.
The National Park would be the nation's 64th but the first in Georgia.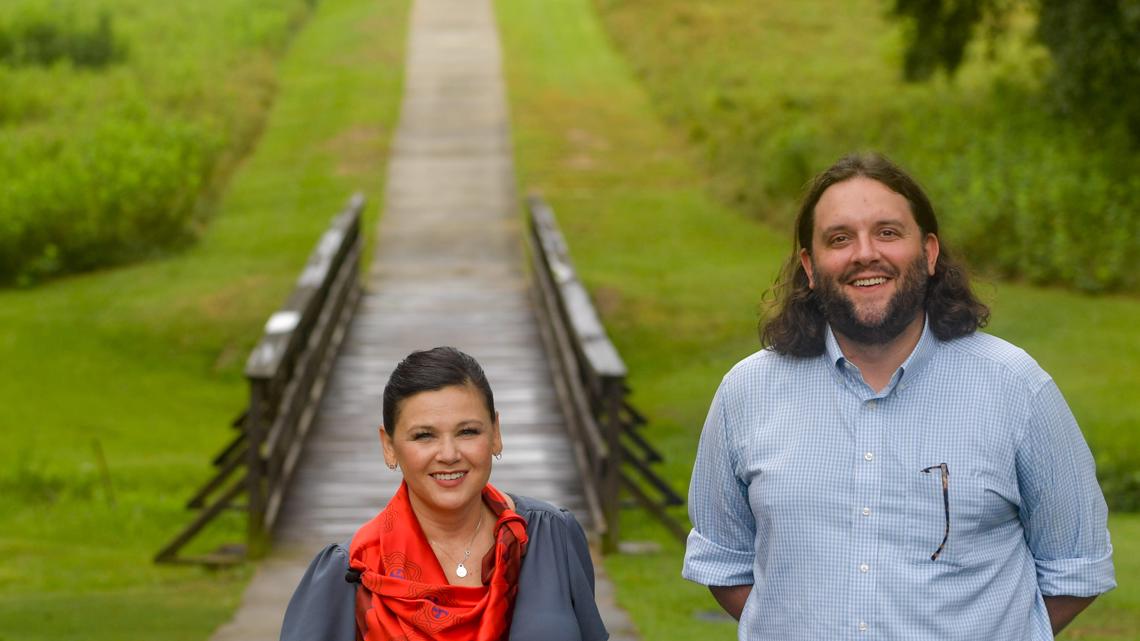 Both Clark and Revis feel the timing is right.
"What we're asking Congress to do is give us a chance to create the park that we want to build, that we believe will attract, that is worthy to attract hundreds of thousands of visitors annually," said Clark.
PHOTOS | Ocmulgee Mounds National Historic Park ribbon cutting
It will take an act of Congress, and that's never quick, but those most invested in Ocmulgee's history feel optimistic for its future.
"Sometimes, politics are politics and we can't always predict everything, but we do believe we have true bipartisan support on this bill and that this year, of all the years, is the year that we can get this over the line," said Revis.
Georgia's representatives in Congress are in agreement that Ocmulgee's status should be elevated to National Park, including Reps. Jon Ossoff, Raphael Warnock, Sanford Bishop, and Austin Scott.
You can support the effort to expand Ocmulgee next week. The Ocmulgee National Park and Preserve Initiative is hosting "Party for the Park" on May 17 at 6 p.m. at the Society Garden on Ingleside Avenue in Macon.
Tickets are $25, and families and pets are welcome.
Ocmulgee National Historic Park: A Movement
:
Students in the Storytelling for Social Change class at Mercer's Center for Collaborative Journalism spent a semester reporting on the Ocmulgee National Historic Park and the movement to make it a national park. They reported on the history of forced removal, the modern fight to protect the land, the value of its biodiversity, and the importance of public hunting and fishing land. The students also included the current partnership with the Muscogee (Creek) Nation, as the park and its advocates fight for it to become Georgia's first national park. This film, edited by Katie Linkner, is the culmination of the students' reporting.
Sloan Aubrey, Sara Brito, Jaycie Calvert, Bryant Jackson, McKenna Kaufman, Katie Linkner, Andrew Martin, Macee Palmer and Safia Tejani are the students who reported and created this film.