One of the largest ports in the country sits in Georgia. Here is a look inside.
13WMAZ's Suzanne Lawler got to go behind the scenes in Savannah to see how the port works as it looks to expand.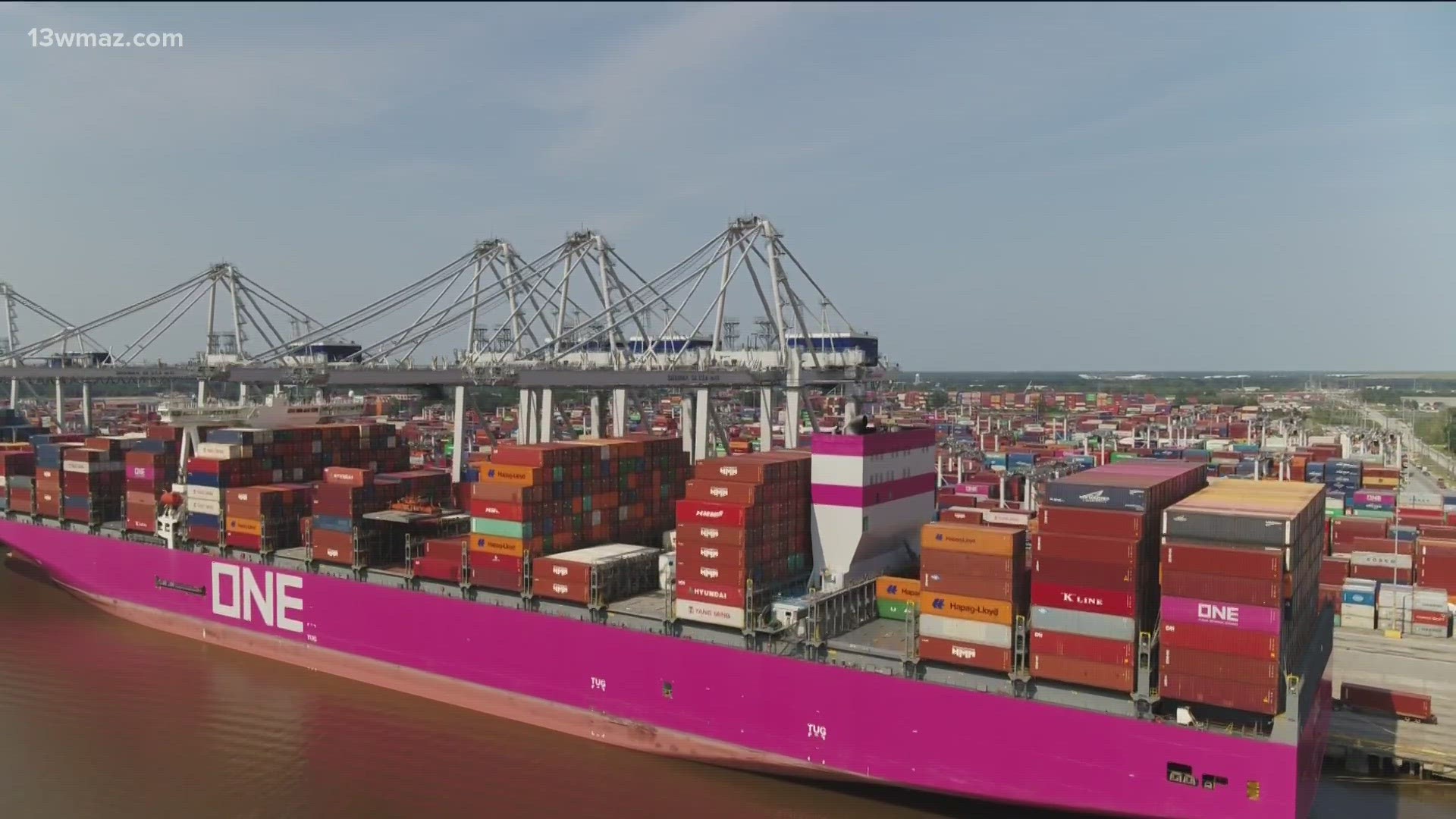 Larger Than Life
:
"Just the massive scale of construction"
"The ship-to-shore cranes load the containers onto trucks, and then those trucks take those containers into yard stacks, and they're stored until our customers are ready to pick them up," he explained.
Sounds simple, right? It's anything but.
Ships the size of four football fields come into the port.
"The wharf has to be pulled back from the river to allow for the berths to be constructed for larger ships to come in," he said. "Eight ship-to-shore cranes are already under purchase right now."
For Himbert, this is a dream job.
"Just the massive scale of construction," he exclaimed.
Those new cranes and some work on the river will allow bigger ships to come in and more of them to line up at the dock.
Right now, the port moves close to three million big boxes on and off these boats.
Upgrades will make it close to four million boxes.
It will cost more than a billion bucks. The port is its own entity, So it does not get tax dollars.
"Which ultimately results in more trucks being taken off the roadways," Himbert said.
Speaking of trucks, if an 18-wheeler picks up a container, they're in port for about half an hour. If they're loading and unloading, it runs about an hour before they're back on the road.
This is the Garden City terminal, the port has four more, and it's all larger than life.
Trucks that will carry one box look like ants on the ground.
35 ships come in a week and dock for 12-18 hours. Everything is a precise pattern from start to finish helping to make sure you get the packages you want.