MACON, Ga. — Isaias continues with its Tropical Storm status as of Monday evening. Wind shear and dry air have significantly disrupted the system, preventing it from gaining strength.
Isaias continues on its northerly trajectory and has picked up the pace now moving NNE at 16 mph as it targets the Carolinas.
Here is everything you need to know on Hurricane Isaias (ees-ah-ee-ahs).
What is the storm doing now? The storm continues to move north northeast at a pretty good clip. Rain and gusty winds will hang around the Carolinas all night and into Tuesday.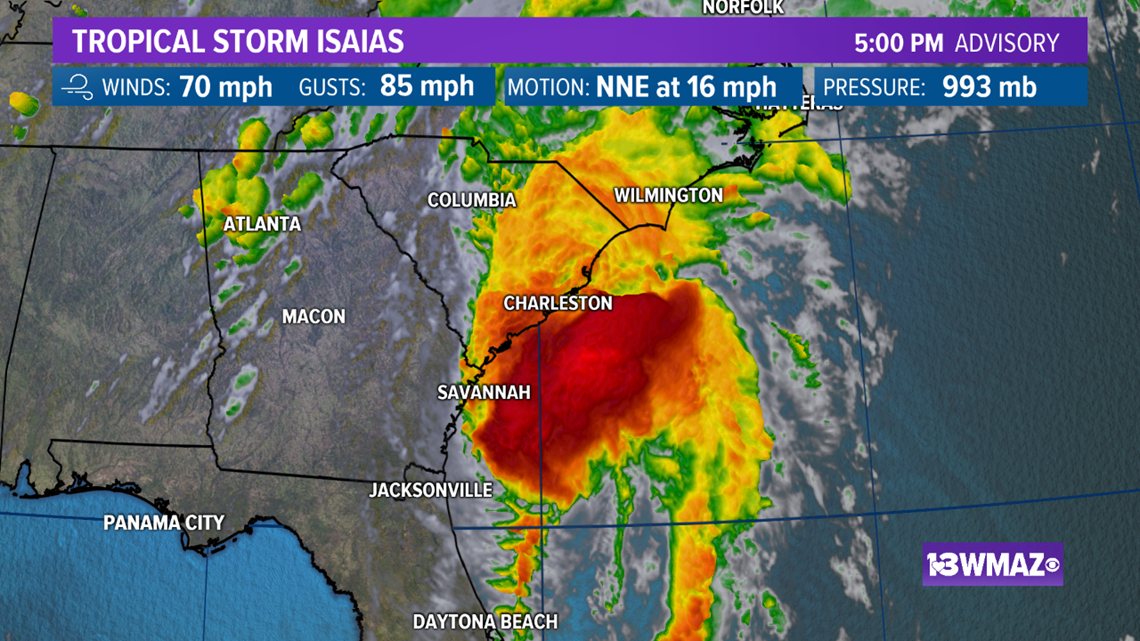 Official National Hurricane Center Forecast:
The National Hurricane Center expects the storm to continue on its northerly track tonight. This northerly track has Isaias potentially making a landfall somewhere along the North Carolina coast sometime late tonight or by the overnight hours.
It looks like Isaias will move into a more favorable environment as it gets influenced by the very warm gulf stream current along the Atlantic coast. Due to this, Isaias is forecast to upgrade back to a category 1 hurricane by Monday night.
Tropical storm force conditions likely along the coast, significant impacts should not be felt much farther inland.
Central Georgia is not in the cone of uncertainty and any significant impacts are expected to say well away from our area.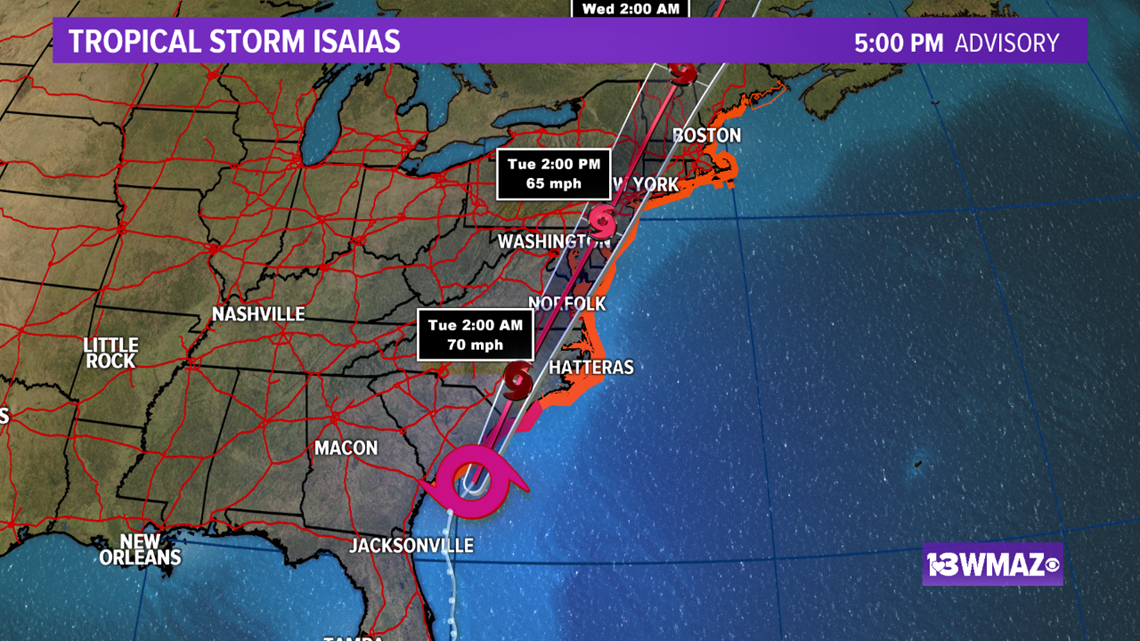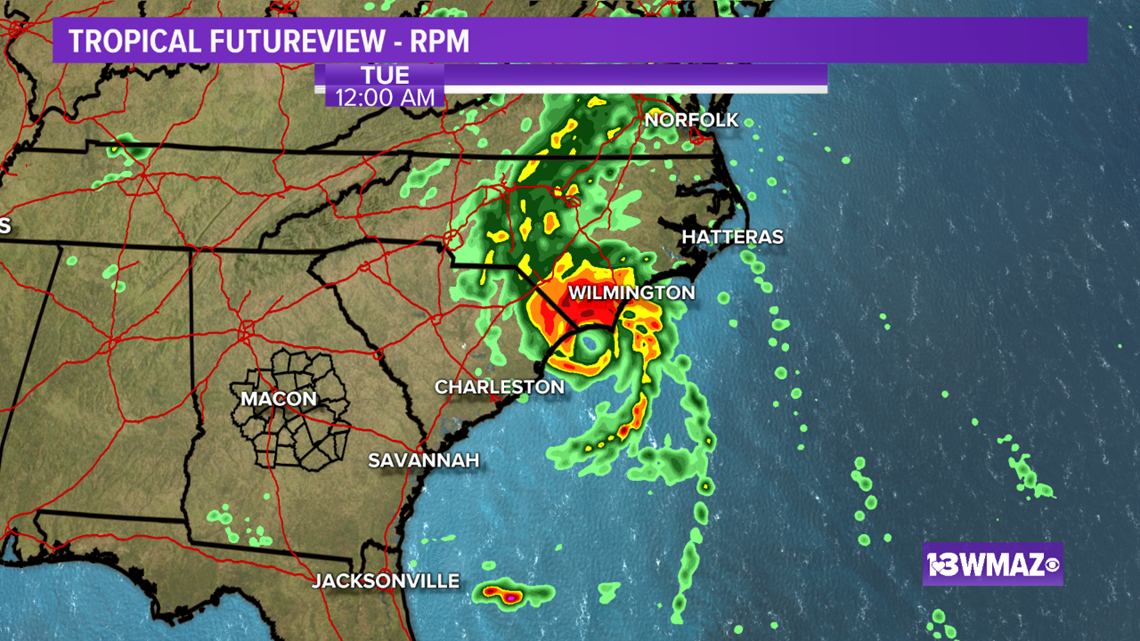 Isaias will gradually weaken as it makes its journey up the Atlantic coast. As of the latest advisory, it looks like tropical storm conditions could be felt from the Carolinas all the way up to Maine! To put that in a different perspective, about 900 miles worth or so of the Atlantic coast will be bracing for a tropical storm in the coming days.