MONTICELLO, Georgia — UPDATE, 11:45 p.m.:,
Country singer Trisha Yearwood stopped by her hometown in Monticello on Friday for her "Every Girl" album release party. Monticello Town Square was filled with family, friends, and fans.
"This is what a hometown is really all about," said Yearwood.
Yearwood signed posters, instruments, and clothing for fans inside the Chamber of Commerce while people anxiously awaited their turn outside.
"I wish I could spend a lot more time with every single person I'm gonna get a chance to see, but they know I love them," said Yearwood.
The line of people was wrapped around the building downtown. Mandi Tanner with the Chamber of Commerce says there were between 2,000 and 4,000 people who showed up for a chance to speak to the hometown girl.
"It's great because the supporters of our community have come out knowing how long it will take to see her and they are willing and they are still excited," said Tanner.
Kim Steele says Yearwood's humility and talent is why she is one of her favorite artists.
"And just tell her how inspired I am about her music and what she does," said Steele.
Yearwood's 14-song album closed the 12-year gap since the release of her last original solo record, "Heaven, Heartache and the Power of Love" in 2007.
"I wear a lot of different hats these days, but music is what feeds my soul. I can't imagine not singing, so getting back in the studio after an almost four-year tour with my husband, and the cooking show, and all that was such a joy," said Yearwood.
Some artists featured on her 2019 album include Kelly Clarkson, Don Henley, and her husband, Garth Brooks.
Over the past three decades, Yearwood has won Grammy, CMA, and Academy of County Music Awards. Yearwood also stars in her Food Network show, Trisha's Southern Kitchen.
--------------
Country music star Trisha Yearwood is back in her hometown of Monticello Friday night.
She's holding an album release party, and she says she's overwhelmed by the amount of support the town is showing her.
Watch the video to hear Yearwood speak about her reunion with old friends, her feelings about her new album, and more.
Sabrina Burse is in Monticello for the party, and she'll have more on Yearwood's visit on 13WMAZ News at 11.
PHOTOS: Trisha Yearwood returns to Monticello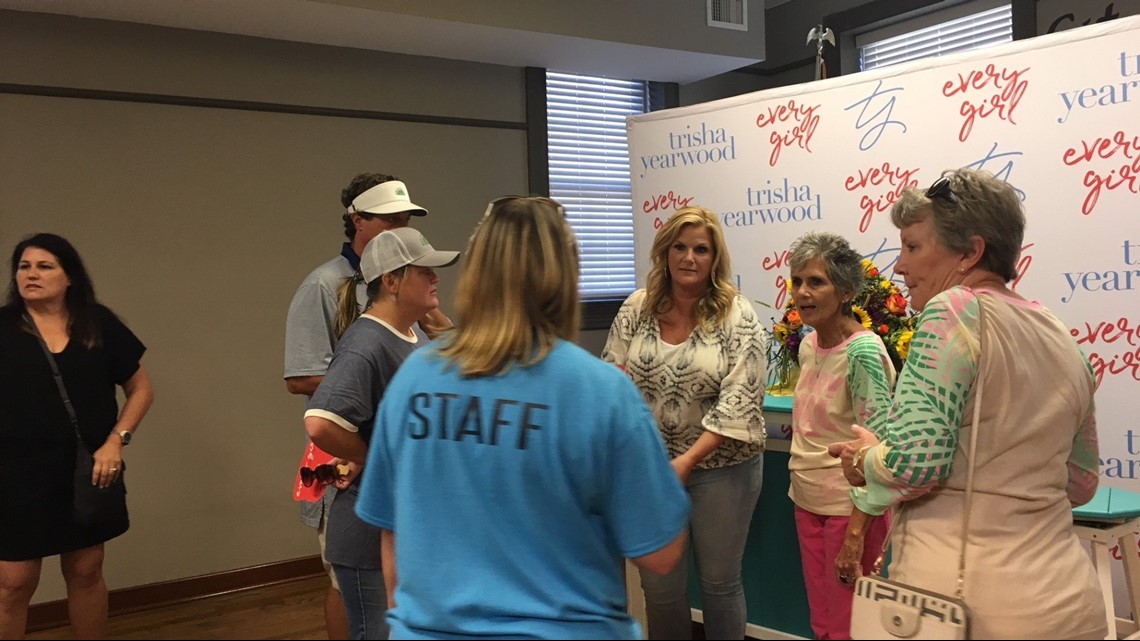 STAY ALERT | Download our FREE app now to receive breaking news and weather alerts. You can find the app on the Apple Store and Google Play.
STAY UPDATED | Click here to subscribe to our Midday Minute newsletter and receive the latest headlines and information in your inbox every day.
Have a news tip? Email news@13wmaz.com, or visit our Facebook page.
RELATED: Trisha Yearwood coming home to Monticello to release new album
RELATED: Carrie Underwood extends her CMT Awards streak
RELATED: Garth Brooks shocks pregnant couple with mid-concert gender reveal