Some federal workers are sending a message to Washington letting them know they don't agree with the partial government shutdown.
The Associated Press said roughly 800,000 federal workers - more than half of them still on the job - are set to miss their first paycheck Friday under the stoppage that began Dec. 22.
Hartsfield-Jackson officials told 11Alive Thursday about 25 TSA agents protested around noon at the domestic terminal- north at the airport.
Shutdown Q&A: What air travelers should know

RELATED: Payday without pay hits federal workers as shutdown drags on
TSA agents protest government shutdown at Hartsfield-Jackson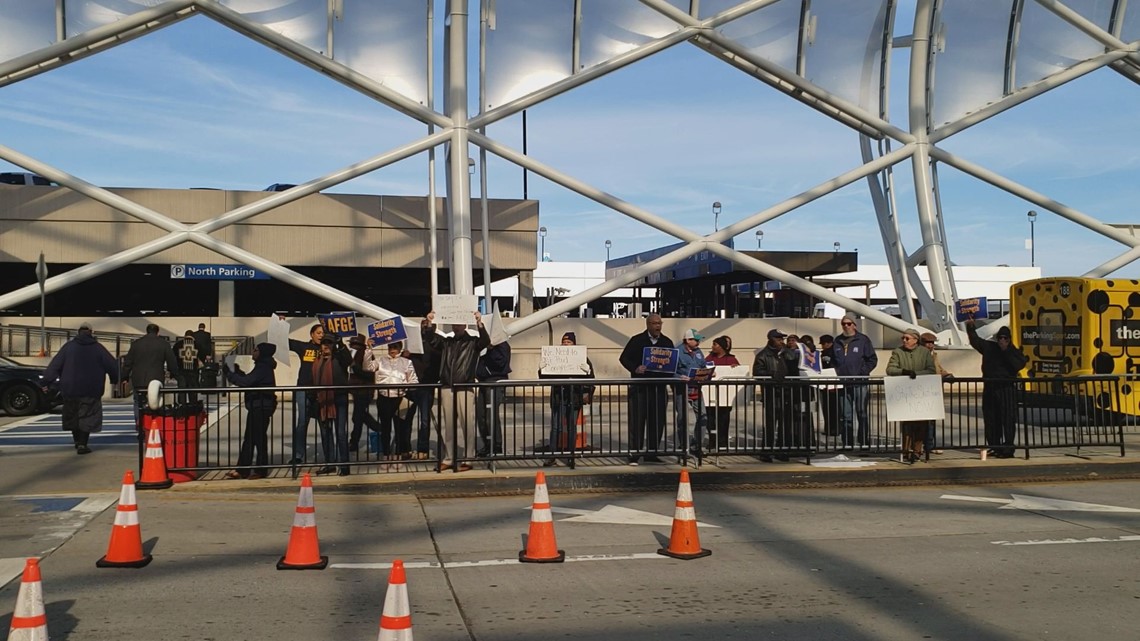 RELATED: Hosea Helps to feed federal employees impacted by government shutdown
While furloughed federal workers have been given back pay in previous shutdowns, it's not guaranteed that will happen this time. Government contractors, who have been placed indefinitely on unpaid leave, don't get compensated for lost hours.
Most of the government workers received their last paycheck two weeks ago.
RELATED: VERIFY: Majority of illegal drugs entered US through legal ports of entry, not over open border