UPDATE: 11 p.m.:
Monroe EMA director Matt Perry says two Jackson teenagers are safe after getting stuck on the falls.
He says the pair wandered onto the rocks and couldn't get back to shore.
Perry says that they called in Macon-Bibb's rescue dive team to help save the two 17-year-olds.
After about two hours, crews pulled the teens to safety.
Perry says it's time for people to start paying attention to the warnings about the dangerous falls.
"Parks has done a fine job of trying to mark this, but still make it accessible to enjoy our state parks. They are wonderful, they are beautiful, but if you don't obey the safety signs, you're going to end up having to be rescued by us, or worse, put in a body bag," said Perry.
Perry says that DNR plans to charge the two teens but wouldn't say what the charges could be.
-----------
UPDATE: 8:38 p.m.: Both people have been rescued from the waterfall.
----------------
UPDATE: 8:25 p.m.: Crews have rescued one of the people from the rocks on the water.
----------------
Emergency crews in Monroe County are trying to rescue two people from rocks on the waterfalls at High Falls State Park.
PHOTOS: Two rescued from waterfall at High Falls State Park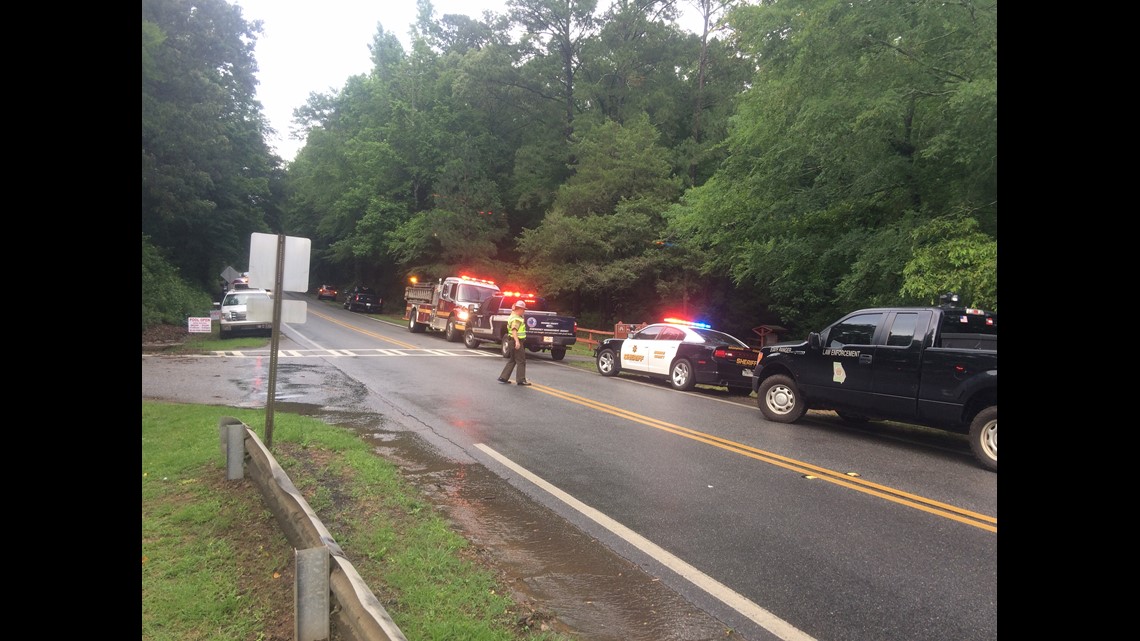 Lt. Lawson Bittick says it was reported just before 6 p.m. and the people are about 40 yards from shore.
Bittick says the location doesn't appear as dangerous as the site where crews rescued two boys from the falls last year.
He said the people should not be in imminent danger if they stay put. They appear to be teenagers, he said.
Monroe County has requested swift-water rescue help from Bibb County.
We have a crew en route to the rescue and we'll update this story when more details are available at 13wmaz.com