WARNER ROBINS, Ga. — Ten years ago, the Warner Robins Little League Softball Team made history by winning the World Series title in Portland, Oregon.
That win placed Warner Robins Little League in an exclusive club -- they were the only city to boast both a baseball and softball World Championship team.
Several young ladies from that 2009 team are reliving their one shining moment.
"I remember the beginning of the season, all of us being super excited to go to Oregon before we even knew we were actually going or that was our goal... and then for us to actually follow through with it was pretty cool," said Kelly Warner.
Ten years ago this summer, a dozen pre-teen girls, three coaches, and an army of support set out on a mission for a Little League World Softball title or bust.
"Everything was so new and just the community support, and then the more we won, the bigger the community support got, and it's just something we'll never forget," said Avery Lamb.
A group of determined young ladies played the game they loved the most and they were pretty good at it, winning 17 out of 18 contests during their All-Star Run, creating an unbreakable bond.
"We were just such a close team, and we always wanted to do everything together. Nothing that we wanted to do was separate, so the thing I remember most is our team being a family," Ashley Killebrew said.
The girls say that family atmosphere followed them on and off the diamond. Some of the moments that have remained near and dear to them actually happened outside of balls and strikes.
"The fun times in the dugout, fun time in the batting cages, and all the memories that we made not even playing, it's just other memories, the laughs and memories with my friends," said Carson Carriker.
Those memories created life lessons that helped these young ladies continue to champion beyond the sport.
"At the time I didn't really appreciate when someone got a good hit even a single and how the whole dugout smiled. Now I can really cherish that, because I'm about to be a teacher, so if one of my students gets a problem right it's like the same kind of feeling when my teammates get a good hit or catch a good ball, something really nice," Killebrew said.
It's a feeling they say won't go away, because the community still has pride in the Little League girls who put the International City back on the map not once, but twice.
PHOTOS: Warner Robins Independence Day Concert 2019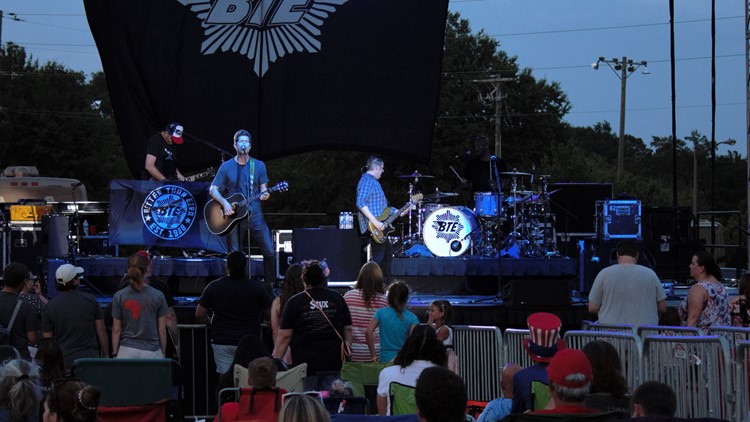 "You win it the first time, and you're like it's a once in a lifetime thing, and then you win it a second time, and you're like, 'wow how many people can honestly say that.' I'm 21 now and I still have people come up to me and say, 'you're the one that won the Little League World Series team,' and you don't think it's something that big, and you're still getting recognized by it 10 years later, so you realize how big it was," Lamb said.
These days the young ladies say they stay in touch mostly through social media, but will come together later this summer to celebrate Carriker on her wedding day in August.