WARNER ROBINS, Ga. — A 98-year-old Warner Robins veteran was finally honored with a long-overdue Prisoner of War Medal Saturday.
Lieutenant Colonel Crawford Hicks, B-17 pilot and surviving Prisoner of War, was presented the medal for his service in World War II at the Museum of Aviation.
"I was thrilled to receive this medal," said Lt. Col. Crawford Hicks, in a press release from Senator David Perdue's office. "This was the first medal that was ever presented to me; I've never had one pinned on before. I am very appreciative."
According to the press release, Hicks was born in 1921 and enlisted in the Army Air Corps in 1942. He served as an aircraft commander and squadron flight leader.
He was held as a Prisoner of War after his B-17 was shot down over Germany between May 1944 and April 1945.
Hicks retired from the military in 1966.
PHOTOS | Lt. Col. Crawford Hicks receives medal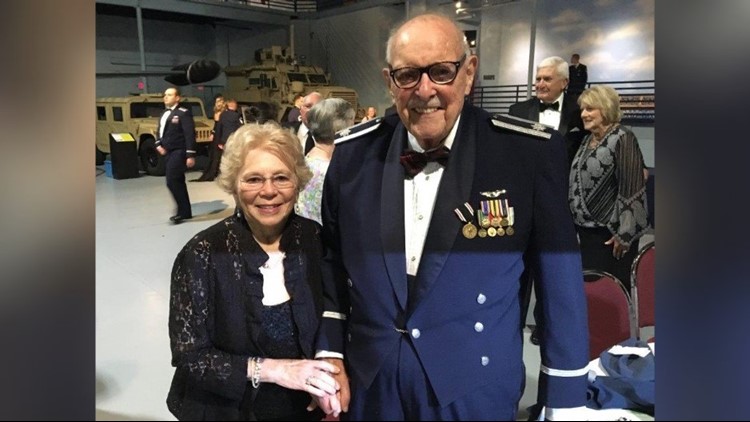 STAY ALERT | Download our FREE app now to receive breaking news and weather alerts. You can find the app on the Apple Store and Google Play.
STAY UPDATED | Click here to subscribe to our Midday Minute newsletter and receive the latest headlines and information in your inbox every day.
Have a news tip? Email news@13wmaz.com, or visit our Facebook page.