FORT VALLEY, Ga. — Mother Nature wasn't kind to one of Georgia's top crops, the one we're known for here in Central Georgia -- peaches.

Lawton Pearson sits on the state's Peach Council and owns Pearson Farms.
He says Central Georgia peach-growers saw about a 90 percent loss this year.
His wife Lanier says it will be slim pickings this summer.
"On a good year, you hope this tree has 700 peaches on it," she said pointing to a tree with very few peaches on it.
The Pearson farm, normally bustling with activity in May, has carrying bins sitting idle in the barn.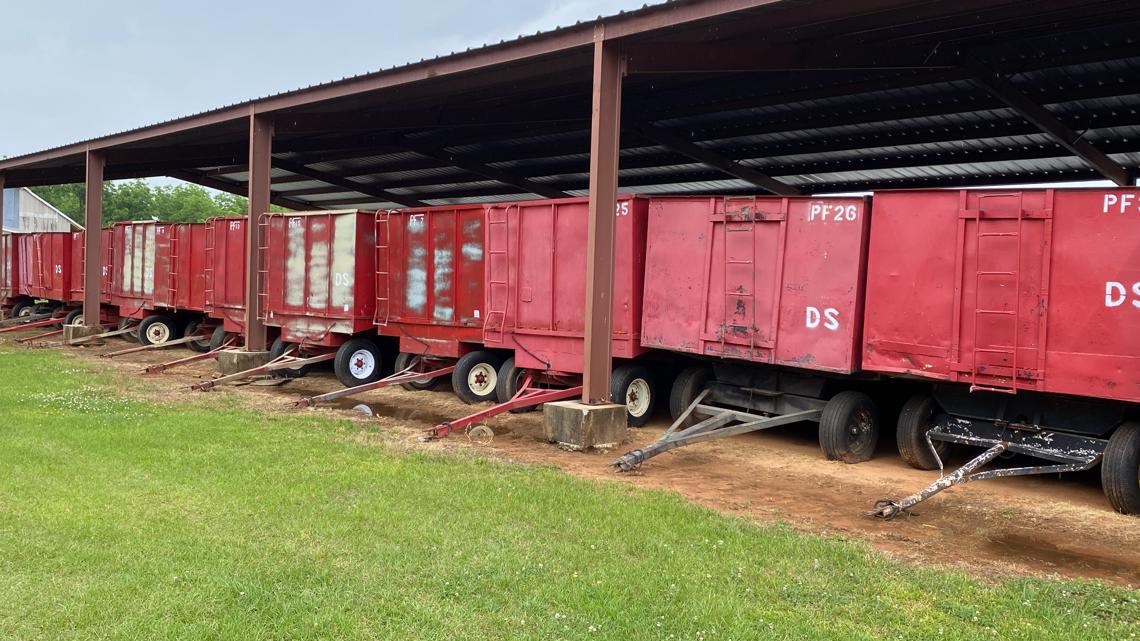 The only movement on the packing line is a maintenance guy tuning up some gears.

"We have anywhere from five to 10 percent of a peach crop this year, so it's worse than anything I've ever seen," Lanier said.

Pearson says not enough chill hours in December, a warm February, and frosts in March compounded another to create the disaster.

"It's kind of like a triple-whammy -- one of those events we could have sustained and had a loss, but not this significant," she said, which means you might feel in the pits when you go to the produce aisle this summer.

"You will not be able to find a Georgia peach in grocery stores this year," she projected.

It's a historic loss and one that a lot of folks will feel, but the Pearsons say they are grateful for the few peaches they will have in their retail store this summer.
Lanier Pearson says another bitter result is that peach farmers just won't have the work this year for the people on H-2A visas.
That federal program brings migrant farm workers to Georgia to help with the harvest.

She says many of them rely on that income.
The Pearson Farms Market will open next week, selling some peaches along with other summer produce.