MACON, Ga. — This past winter, the zombie apocalypse made its way to Macon for a few days thanks to director Ruben Fleischer choosing the 'cherry blossom capital' for filming Zombieland 2.
Several shoots were canceled, but the Eisenhower Parkway bridge makes an appearance in the new trailer.
Most of the shooting for the film centered around the bridge, jokingly referred to as the "Bridge to Nowhere" by some locals. There were also shoots planned in the industrial area around the bridge.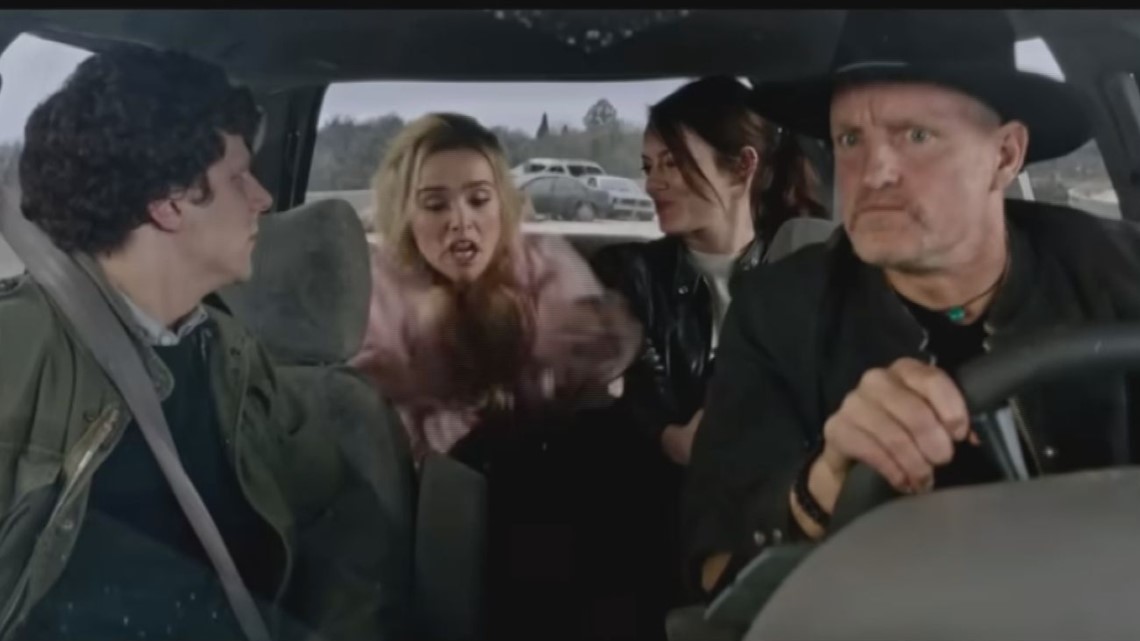 The film is coming out around the tenth anniversary of the surprise hit "Zombieland." It reunites the cast of Woody Harrelson, Oscar winner Emma Stone, Jessie Eisenberg and Abigail Breslin.
You can see the entire trailer below. There is some profanity and violence. The movie is set to hit theaters on October 18, 2019.
MORE FILMING IN CENTRAL GEORGIA