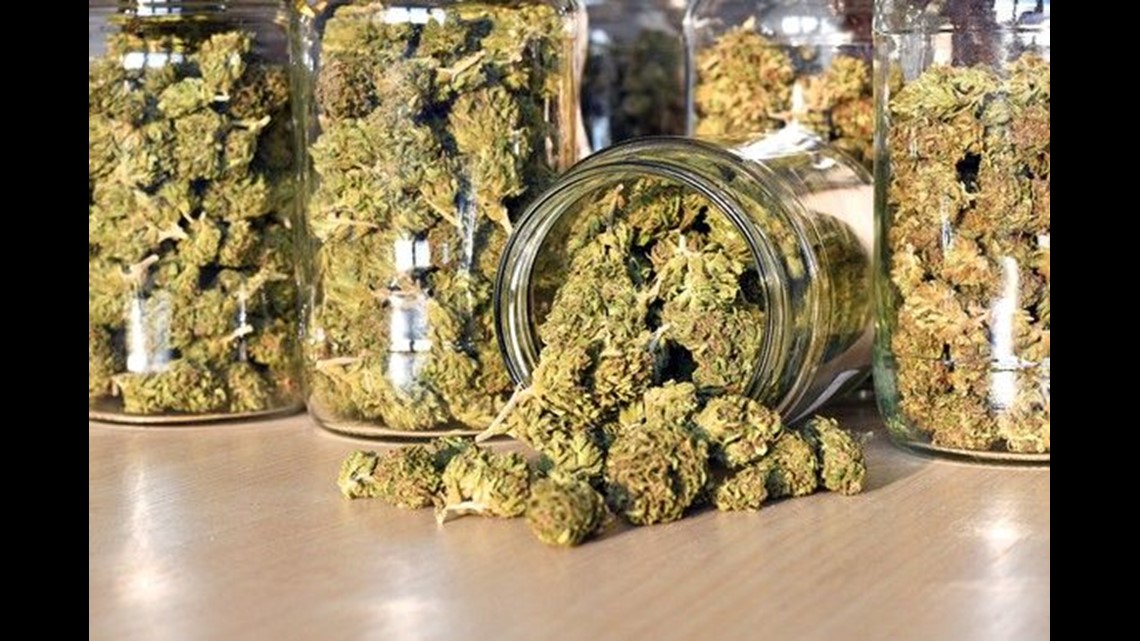 JEFFERSONVILLE, Ga. — A Georgia couple who say they allowed their teenage son to smoke marijuana to treat his seizures lost custody and are facing criminal charges.
Their 15-year-old son suffered several seizures a day, and they tried a variety of solutions, including prescription drugs and cannabis oil, but nothing seemed to work, the couple said. Then they allowed the boy to smoke marijuana, and the seizures stopped completely.
"Nothing else was working," said the boy's mother, Suzeanna Brill, who lives near Macon in Twiggs County. "I can't have my kid dying because nobody wants to listen."
But what the couple did broke the law, according to the Twiggs County Sheriff's Office. Someone tipped off the state, the couple was charged with reckless conduct and the Georgia Division of Family and Children Services took custody of the teen.
The case thrust Brill and her husband, Matthew, into the limelight and into the middle of the debate over the legalization of marijuana.
Twenty-nine states and the District of Columbia allow medical marijuana. Nine states plus the District allow recreational use.
On the other hand, Georgia allows neither.
The state has strict laws against the drug. Doctors are not allowed to prescribe pot, and it's illegal to possess or sell though if a person has a state-issued card, they can possess low-THC oil.
After the 15-year-old started smoking marijuana, the couple said their son, David, didn't have a seizure for 71 days. He now is being housed in a group home.
On April 20, the day he was removed from their home, the boy had a seizure and was rushed to the hospital, they said.
The Brills are working to get back custody of their son. Even though they're facing charges, they said they would do make the same decision to help treat his condition.
"Even with the ramifications with the law, I don't care," the boy's stepfather, Matthew Brill, told The New York Times. "For 71 days he was able to ride a bike, go play, lift weights. We were able to achieve that with David medicated not from Big Pharma, but David medicated with marijuana."
Contributing: Christal Hayes, USA TODAY. Follow Zach Merchant on Twitter: @zachmerch