ELIZABETHTOWN, Ky. — A beloved grandmother from Kentucky is dead after a freak accident in Elizabethtown on Thursday afternoon.
72-year-old Lillian Mae Curtis, her husband Lloyd Eugene Curtis Sr. and their daughter Mary Graham were headed back from picking up Lloyd at UofL Hospital. He recently had heart surgery and was on hospice, given three months to live.
Then, out of nowhere, tragedy struck.
Officials said a massive Denny's sign fell on their car, crushing it, in the restaurant's parking lot. Upon arrival, Hardin EMS, Elizabethtown Fire Department and Elizabethtown Police Department found them inside the car and they had to be extracted by the fire department.
Lillian was rushed to UofL Hospital where she later died of her injuries. Her family said the neurosurgeon said she had "catastrophic head injury" and was "inoperable." She was in the back seat at the time of the accident.
"The doctors said that it was absolutely instantaneous and that there was no way her body could have felt any pain," Lillian and Lloyd's granddaughter and Graham's daughter Mary Howard said.
Graham has five broken ribs and a concussion. She is currently being treated at UofL Hospital while Lloyd is back inpatient at Jewish Hospital.
The family said the officer on scene said it's an old sign and that it was missing a bolt and rusted. The National Weather Service (NWS) said winds in Elizabethtown were gusting up to 40 miles per hour, possibly higher, at the time of the accident.
Howard said her mother should be released from the hospital soon. Once that happens, she said they are going straight to her grandfather's beside at Jewish.
The family said they are less concerned for their injuries, but the trauma they witnessed.
"It's definitely not something you can truly wrap your mind around," Howard said. "I don't know that the shock has worn off -- or the fact that we're going to go home and life is going to continue without her."
Howard said the family is leaning on their faith.
"Following her lead, and loving God and loving people," she said.
Family members call Lillian a woman full of compassion with a spitfire personality.
"She'd hurt your feelings and then she'd compliment you," Howard said. "She wouldn't care to kick you in the hind and then give you a pep talk afterwards. She was one of a kind."
Lillian's granddaughters say they want everyone to know she loved the Lord and her family. She was married to Lloyd for more than 50 years and the couple had more than a dozen great-grandchildren.
A Denny's spokesperson issued an official statement on Friday morning reading:

"Denny's is aware of the incident that took place at our Elizabethtown location on Thursday. Safety is our top priority, and we are working with the authorities to better understand what led to this situation. Our thoughts are with all of those involved."
If you'd like to support the family through this difficult time, Graham started a GoFundMe.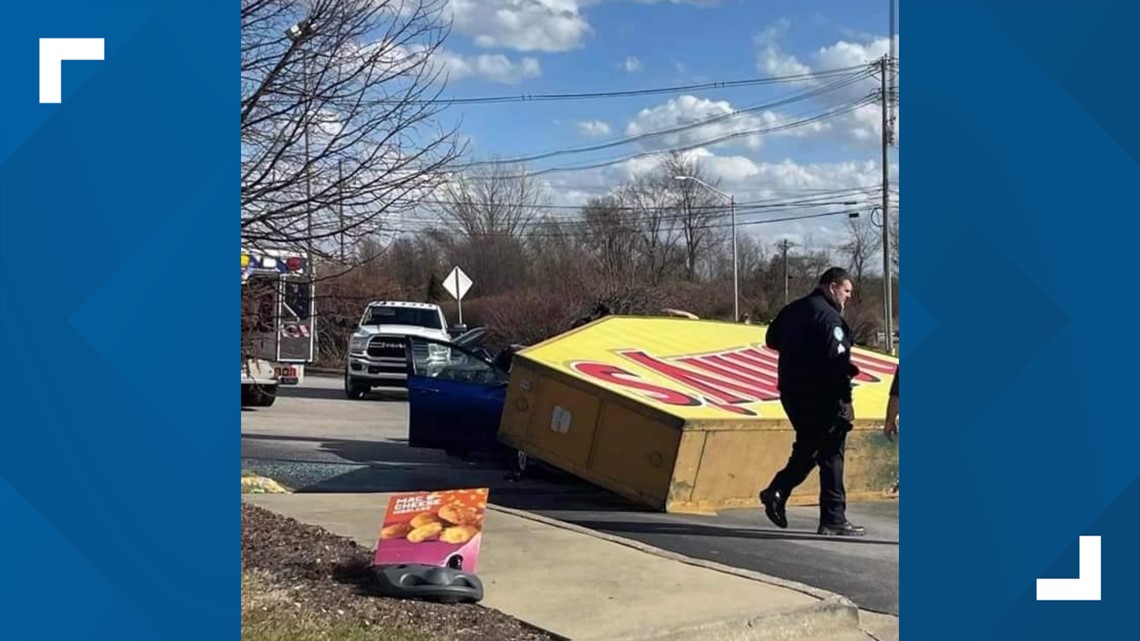 Make it easy to keep up-to-date with more stories like this. Download the WHAS11 News app now. For Apple or Android users.