BARDSTOWN, Ky. — A building collapse at the Barton 1792 distillery in Bardstown sent thousands of bourbon barrels crashing to the ground.
Bardstown fire officials said the collapse happened at Barton 1792 after 11 a.m. Friday.
Nelson County Emergency Management spokesman Milt Spalding said about 9,000 barrels of aging bourbon were affected.
The building houses about 20,000 barrels of aging bourbon.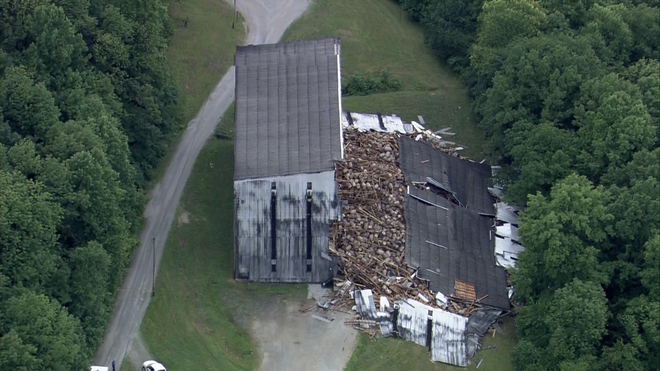 Stacks of bourbon barrels can be seen in the rubble. Officials are trying to determine if any bourbon spilled.
Water samples taken in the area have come back clean.
There are no reports of any injuries.
Crews are at the scene trying to secure the rest of the building to prevent further collapse.
The cause of the collapse is still under investigation.