BALTIMORE — Two people, a Maryland woman and a Florida man with neo-Nazi ties, were arrested for conspiring to attack Baltimore's power grid, U.S. officials announced Monday morning.
Sarah Beth Clendaniel told an FBI informant her plans to shoot energy substations north of the Baltimore area, according to a criminal complaint filed Feb. 2. She and Brandon Russell worked together and aimed to "quote, completely destroy this whole city," said Erek Barron, the U.S. Attorney for the District of Maryland, during a news conference.
Russell, a neo-Nazi group leader who stockpiled explosive material in the Florida apartment where a friend, Devon Arthurs, killed two roommates in May 2017, posted links to publically available maps of infrastructure that included locations of electrical substations, the complaint shows.
Russell was sentenced to five years in federal prison in early 2018. He was not charged in the killings, according to The Associated Press, which exposed the roommates' memberships in an obscure neo-Nazi group called the Atomwaffen Division.
He was released in August 2021, records show.
"Marylanders can rest assured that a threat to disrupt their daily lives by attacking the local power grid has been stopped," FBI Special Agent in Charge Thomas Sobocinski said.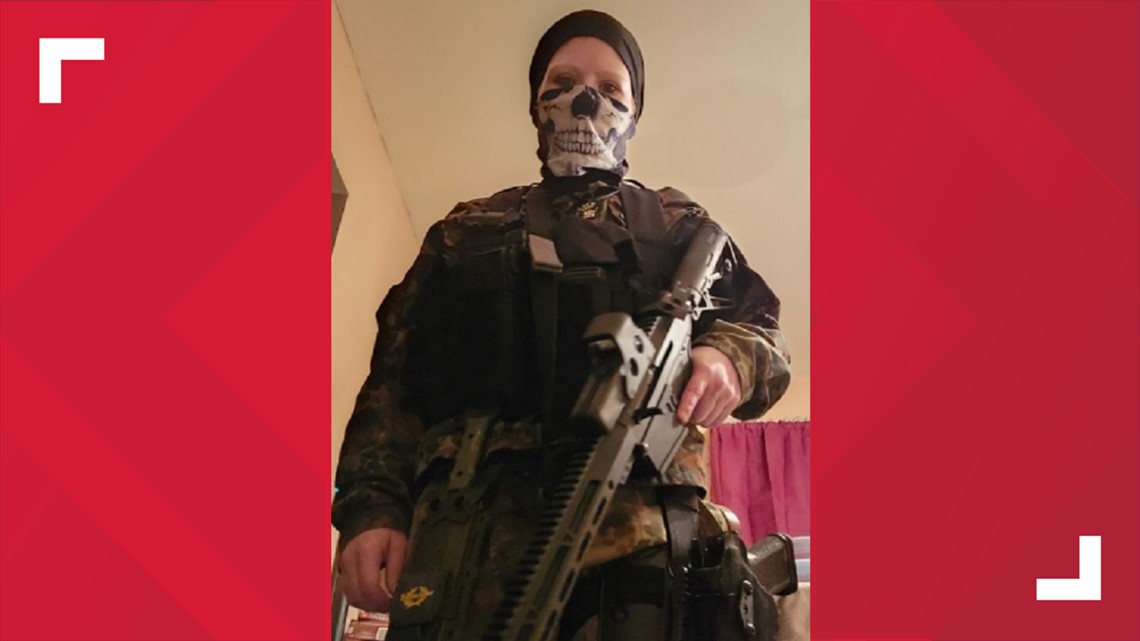 A user called "Homunculus," who the FBI believes is Russell, encouraged an FBI informant since at least June 2022 to attack substations and "provided guidance on how to cause maximum damage," the complaint reads. He allegedly told the informant in October that "putting holes in transformers though is the greatest thing somebody can do."
In late December, the complaint shows he told the informant, "someone else i know in maryland…is gonna be doing same thing as you." On Jan. 12, a user named "Nythra88," who the FBI said is Clendaniel, introduced herself to the informant.
She alleged she had a terminal illness related to her kidneys and that as a felon, she was unsuccessful in getting a rifle; Clendaniel requested the informant purchase one for her so that she could "accomplish something worthwhile" before her death, according to the complaint.
The FBI alleges Clendaniel and Russell have been speaking with each other since at least 2018 when they were both incarcerated in separate facilities. According to a May 2006 police report the FBI cited, she wielded a "large butcher knife" during a robbery at a convenience store.
Arthurs told investigators that before he killed his roommates in 2017, he and Russell had been planning on attacking U.S. infrastructure, including power lines along Alligator Alley on Interstate 75 and a Florida nuclear power plant, the complaint reads.
Exelon and Baltimore Gas and Electric Company issued a statement thanking the FBI and state and local law enforcement for their efforts to prevent an attack from happening.
There are no known threats to the existing infrastructure, they added.
"...There was no damage to any of the substations, nor was any service disrupted," the statement reads. "The substations are not believed to have been targeted out of any connection to BGE or Exelon, or because of any particular vulnerability."